The wave of deplatforming that is currently in full swing in the US has gone from banning social media accounts, kicking apps like Parler from app stores, to large domain registrars like GoDaddy and its parter, web giant Amazon, denying hosting services to censorship targets.
On Monday, ARFCOM, (AR15.com) – a website that says it is the world's largest community for firearm enthusiasts – announced GoDaddy had "booted" it from its services, leaving them to have to scramble to find a new registrar.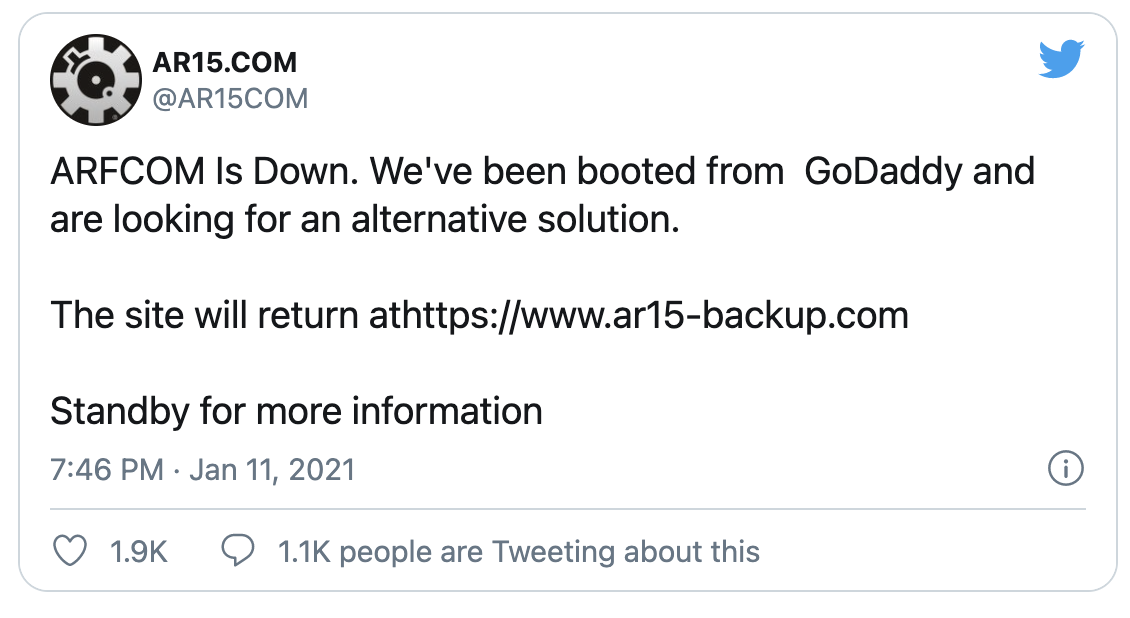 A post on Facebook said at the time that the site was looking for another hosting solution as the well-known URL would soon stop working – at the same time instructing users to use a backup URL.
In an announcement made a while later on Twitter, ARFCOM – whose site proclaims support for the Second Amendment of the US Constitution, i.e., the protected right to keep and bear arms – made a reference to the First Amendment, that which protects free speech.
Informing their followers that the backup site was accessible, ARFCOM also said they were in the process of "switching to First Amendment friendly site registrar."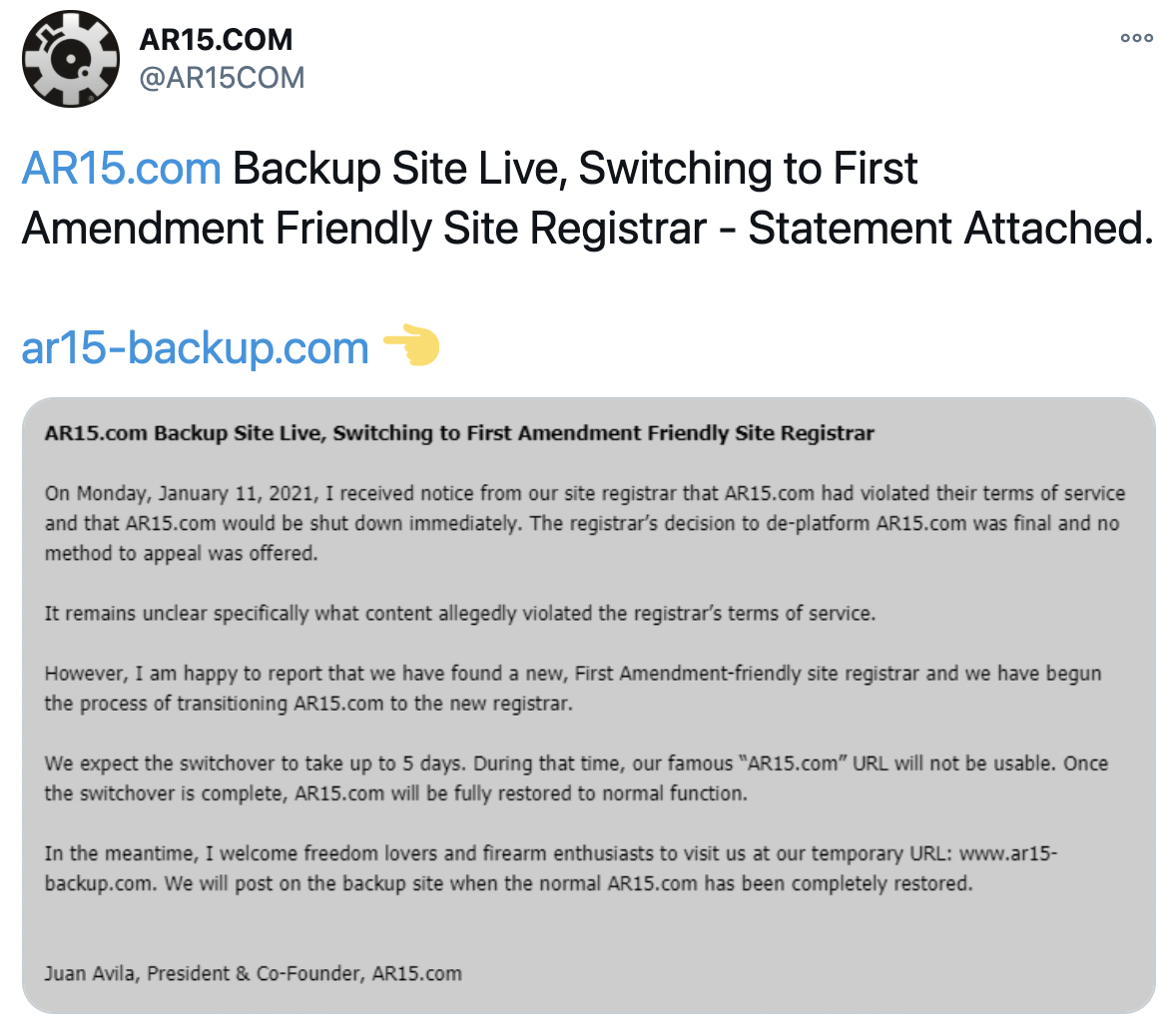 Many commenters on Twitter, beside expressing their consternation at the censorship and the deplatforming they are witnessing on the internet these last days, also wanted to know who such a "First Amendment friendly" registrar might be.
But above all, many were interested what, if any, reasons for GoDaddy gave for denying hosting to ARFCOM.
A statement the site attached to the tweet did not help here, because GoDaddy apparently did not go past saying that unspecified terms of service had been violated, resulting in an immediate and final ban of AR15.com that could not be appealed.
The statement, signed by AR15.com President and Co-Founder Juan Avia, did not offer any more specifics about the alleged violation. But it informed visitors that another (unnamed) registrar had been found and that the site would be transitioning to it over the next five or so days, when the AR15.COM URL will become available once again.
When asked by Reclaim The Net about the decision to ban AR15.com, GoDaddy said the site "both promotes and encourages violence," but would not examples.
The site – that proved more resourceful and resilient in counteracting Big Tech's unprecedented "blitzkrieg" against a host of voices, starting with President Trump – in the meanwhile remains online at ar15-backup.com, the announcement said, and they should be back at full capacity within days.