The victim of an attack in San Francisco has had his GoFundMe page, set up in the wake of the incident, removed.
No reason has been given for deleting Philip Anderson's page and returning all donations.
Anderson is a free speech activist who has been following the protests and riots staged over the past months. But when, on October 17, Anderson and Team Save America tried to organize a protest of their own against censorship imposed on the internet by the largest US tech companies, he came under attack.
Anderson wasn't the only one who was physically injured during the rally that was not properly equipped to provide security to its participants.
A video of the incident shows members of a group calling Anderson the "n word" – after punching him in the face, unprovoked, knocking out two of his front teeth.
Before GoFundMe pulled the plug on his page that was set up by musician and YouTuber Adam Crigler, Anderson got deplatformed by Twitter, and Facebook and Instagram.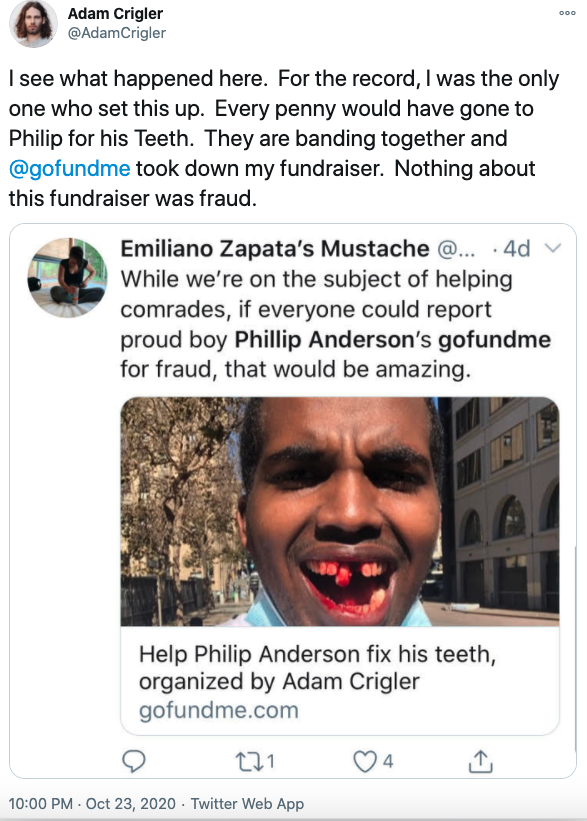 GoFundMe is hardly a member of Big Tech but it likes to follow the lead of the world's most powerful companies when it comes to censoring content and blocking users.
And considering all the circumstances of the attack, it wouldn't be surprising if this was another instance of GoFundMe going down the same path.