Gaming store GOG changed its plans about listing horror game Devotion just a few hours after the game's developer announced it would be available on the platform. The game was previously removed from Steam after claims the game was insulting the Chinese president and, while many were glad to see GOG had given the indie game a chance, it caved and decided to censor on behalf of China.
"Earlier today, it was announced that the game Devotion is coming to GOG. After receiving many messages from gamers, we have decided not to list the game in our store," GOG wrote in a tweet.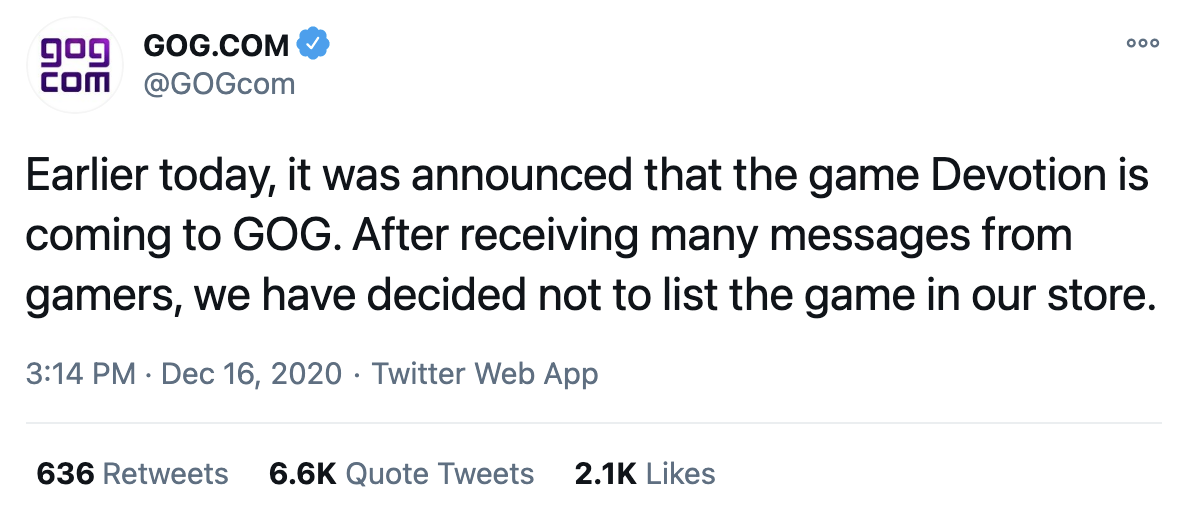 Taiwanese Red Candle Games released Devotion on February 19, 2019. The game received critical acclaim. Even Polygon.com ranked the game third in its list of 2019 games of the year.
However, the game was removed from Steam after only six days, meaning not a lot of people got to see it. The game was initially removed from Steam after players discovered a talisman somewhere in the game that read "Xi Jinping Winnie-the-Pooh moron" written in Chinese. The comparison of the Chinese president to the cartoon character angered Chinese players. They (or bots) retaliated by review bombing the game on Steam.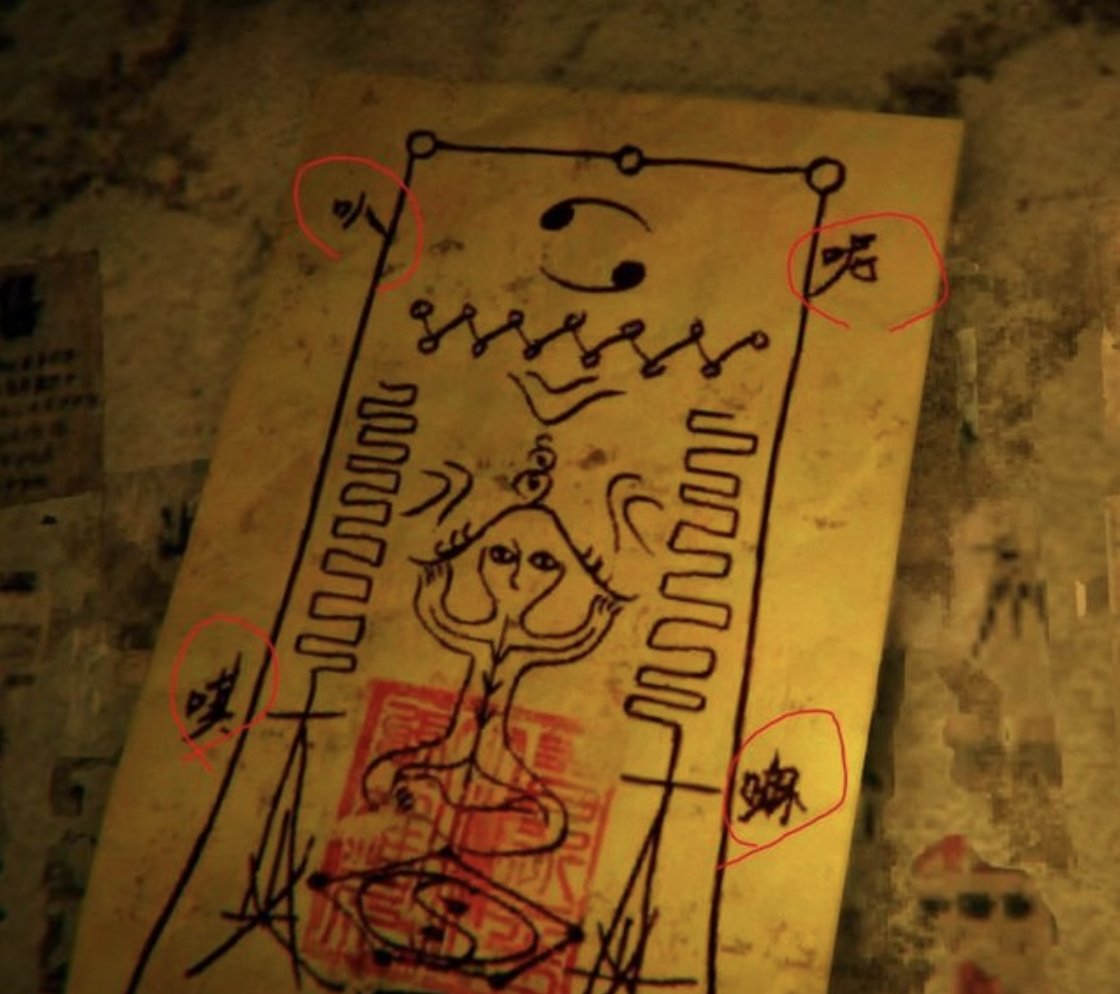 So, on Wednesday, when Red Candle Games announced that it would be available on GOG, people got excited. However, GOG nixed it before it even listed it.
GOG canceling the game even before it got there suggests that it was afraid of retaliation from the very same people that coerced its removal from Steam and is just the latest case in a long line of incidences of platforms censoring criticism of China.