Google has announced that it will start indexing podcasts in Google Search results. Google CEO Sundar Pichai said that podcasts will be surfaced based on their content and not just their titles which indicates the company will be using machine learning to translate the contents of podcast audio files into searchable results.
Pichai revealed that podcasts would start to be indexed in Google Search results at Google I/O 2019 – Google's annual developer conference. He said:
"Podcasts are another important source of information and we'll be bringing them directly to search as well. By indexing podcasts, we can surface relevant episodes based on their content and not just their title. And you can tap to listen right in search results or you can save an episode for listening later on your commute or your Google Home."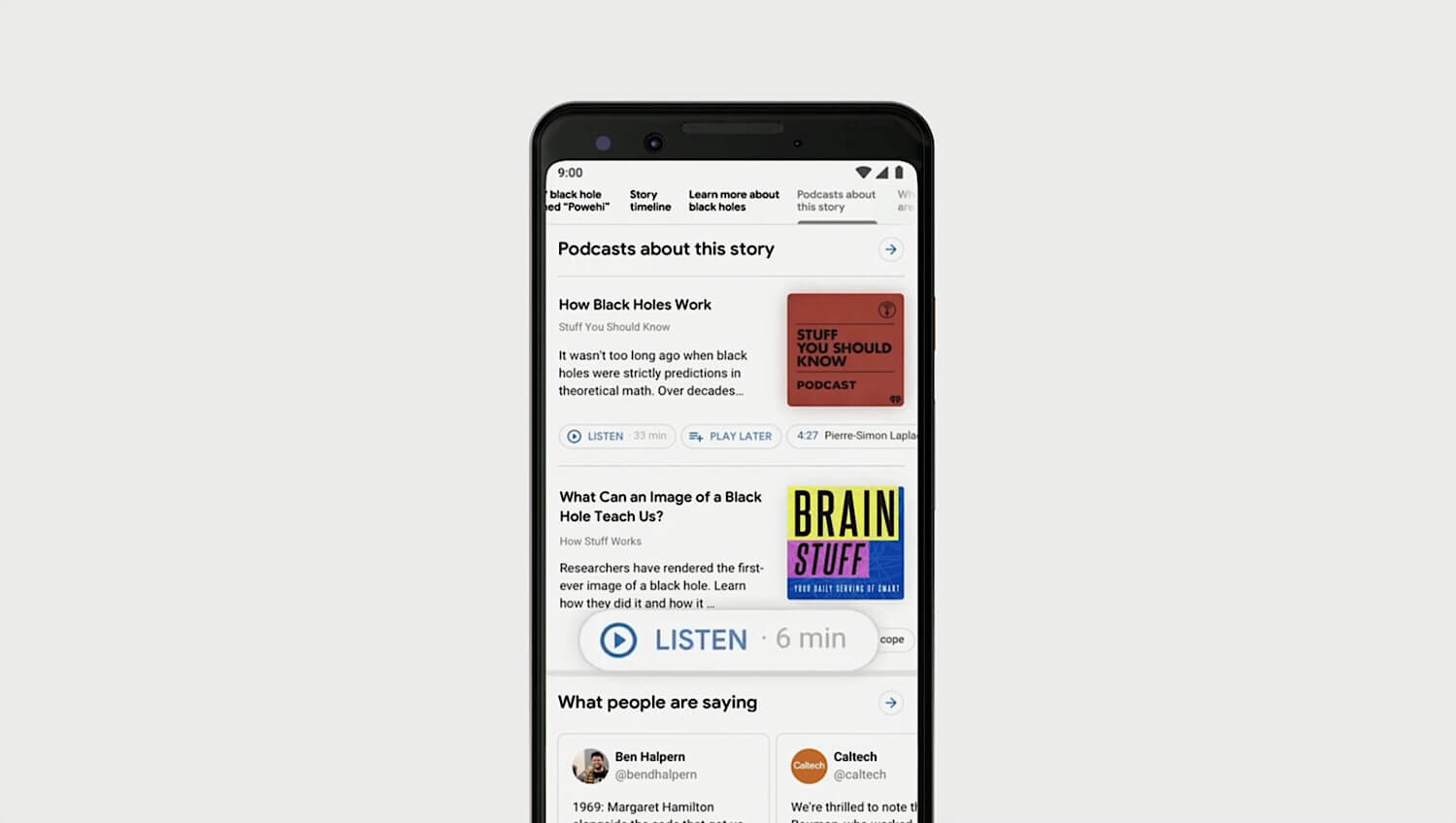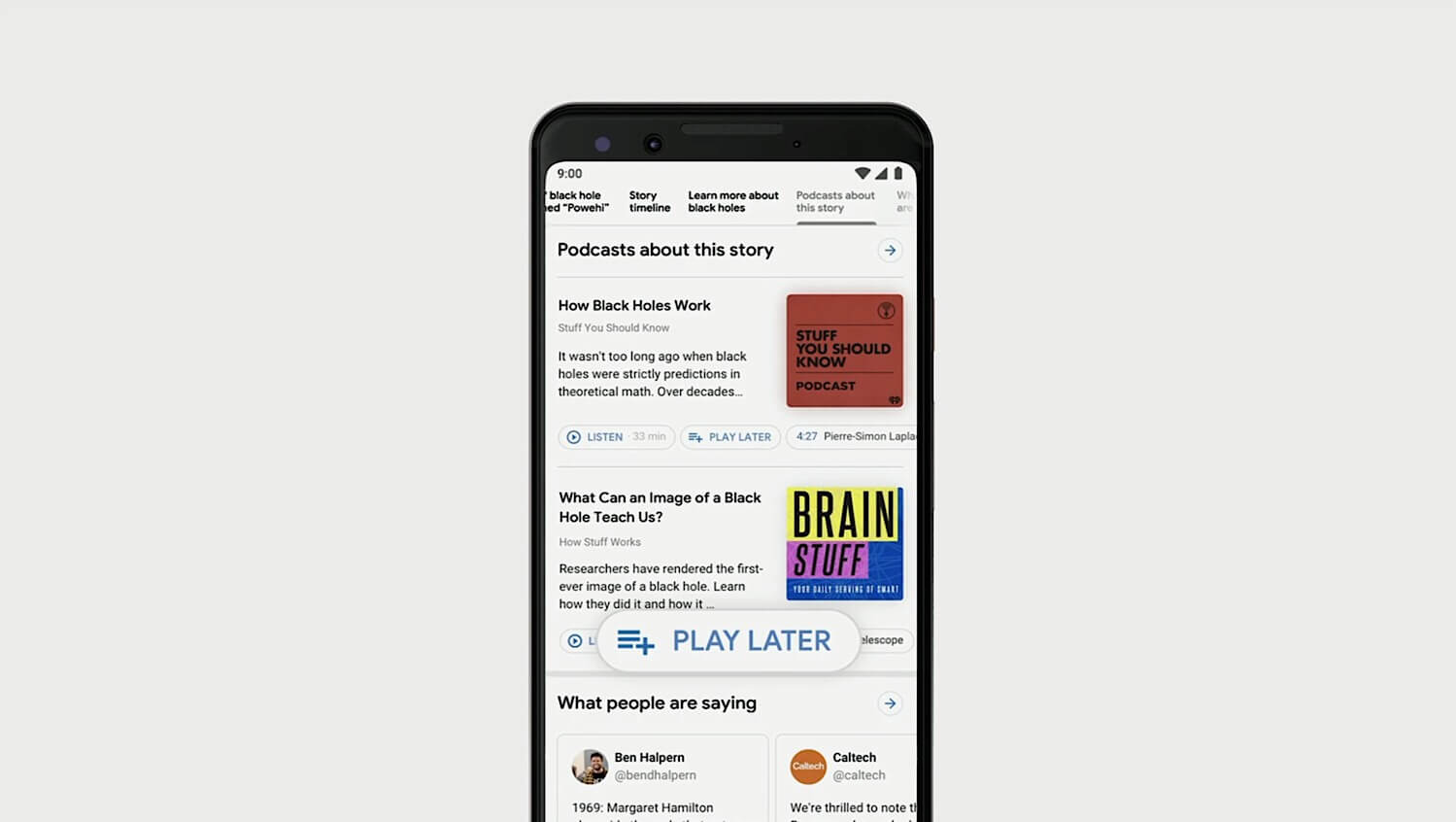 While there are some smaller podcast-specific search engines such as Listen Notes, most podcast searches take place inside podcasting apps. Until this announcement, none of the leading search engines have surfaced podcast results.
Google is the world's largest search engine and generates over 3.5 billion searches per day so this announcement will give podcasts a huge boost in terms of discoverability.
However, the podcast ecosystem is traditionally built on open, decentralized RSS feeds. Many of the leading voices in the podcasting space are wary of larger companies attempting to create proprietary walled gardens in the podcast industry and prefer users to listen to podcasts in apps that support this open standard.
While Google didn't provide any specifics on how its podcast indexing will work, the ability to listen to podcast episodes directly in Google Search is likely to encourage users to listen to podcasts outside of apps that support these open standards and instead listen to podcasts inside the Google ecosystem.
Not only does this position Google as a middle-man between podcasters and their audience but it's also likely to add invasive tracking to the podcast listening experience.
Most podcasters choose not to use invasive trackers and rely on sponsors and fan funding to monetize their podcasts. However, Google's business model relies on using invasive tracking to serve up targeted ads to users. These invasive trackers are likely to be used when people listen to podcasts in Google Search and turn podcasting into a medium where Google can collect specific data on user's podcast listening habits and use this data to serve up ads.