When you set Google Chrome to clear cookies and site data, it does so for all websites except Google.com and YouTube. That means Google continues to track you even when you have opted for more privacy.
Jeff Johnson, a programmer, noticed this issue and has documented it with screenshots in a blog post dated October 7. According to his analysis, when you choose the option "Clear cookies and site data when you quit Chrome," the browser exempts Google-owned websites Google.com and YouTube. The cookies get deleted, but the Local storage, Database Storage, and Service Workers are not deleted.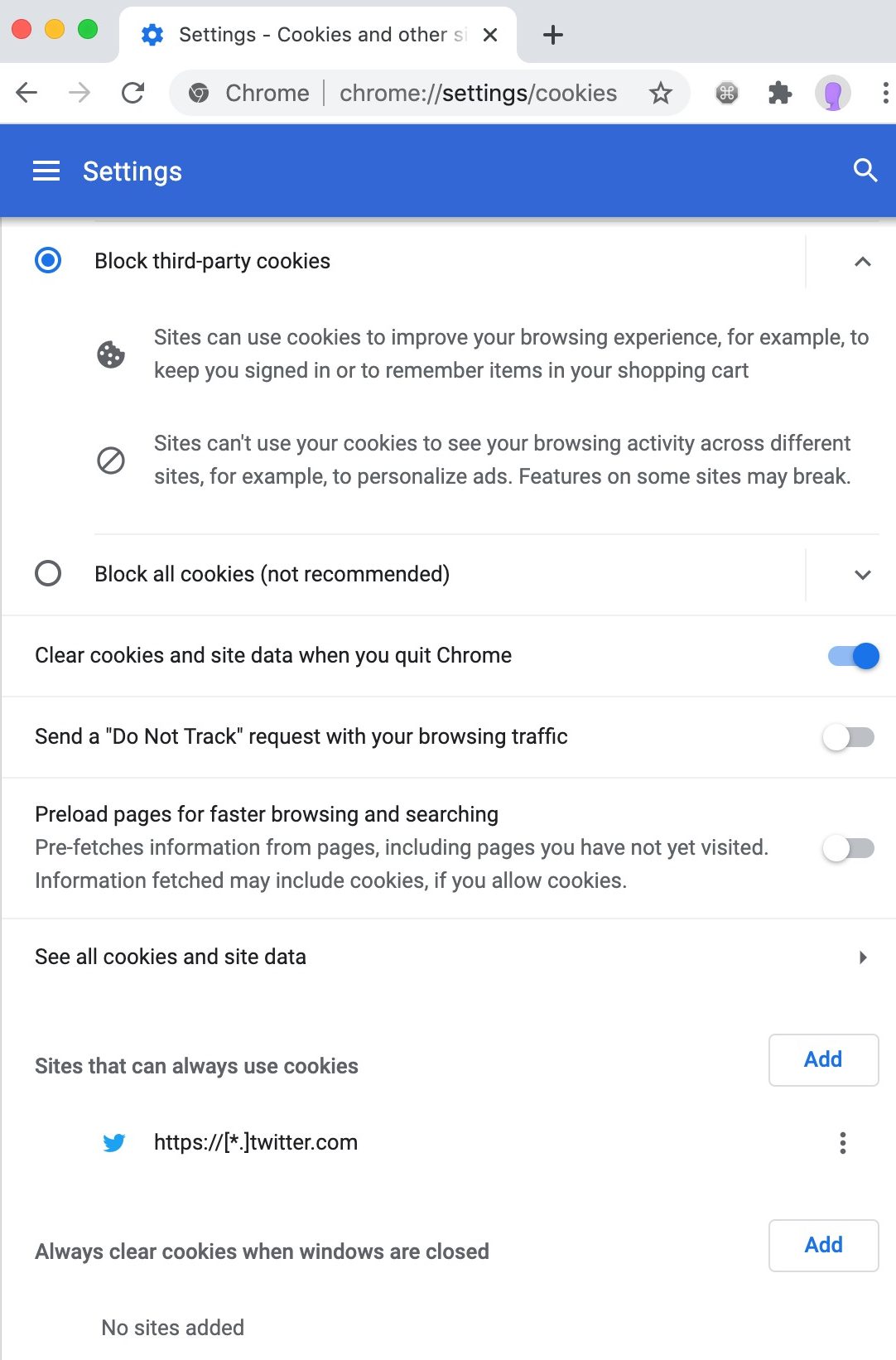 Note that cookies only store your browsing preferences. On the other hand, site data stores a wide range of personal data on your computer, which a website accesses the next time you visit it. In other words, Google and YouTube will always identify you on your computer even after clearing cookies and site data.
It appears Google is using its browser to continue online tracking even for those users who opt for more privacy.
The only way to make sure the Google-owned websites do not continue tracking your data is to list them under "Sites that can never use cookies."
Google said the issue is a "programming error" and they will fix it soon.
"We are aware of a bug in Chrome that is impacting how cookies are cleared on some first-party Google websites. We are investigating the issue and plan to roll out a fix in the coming days," a Google spokesperson told Reclaim The Net.
This story is not an isolated one. Google has previously been accused of tracking users' locations through its apps even when the feature has been disabled.
In July, Google, which earns billions from ads, was sued for collecting personal data through Chrome even for users who have chosen not to sync the browser with a Google account.
Such issues are why the tech giant is under investigation by the EU and US government for using its monopolistic power to squash competition.