Google Ads has demonetized bongino.com, the website of political commentator and alternative tech investor Dan Bongino. The ban means the website cannot run Google Ads, which is the largest ads platform and one half of the online ads duopoly with Facebook.
The official Twitter account for bongino.com, Bongino Report, said the ban underscores the need for a "free speech parallel economy."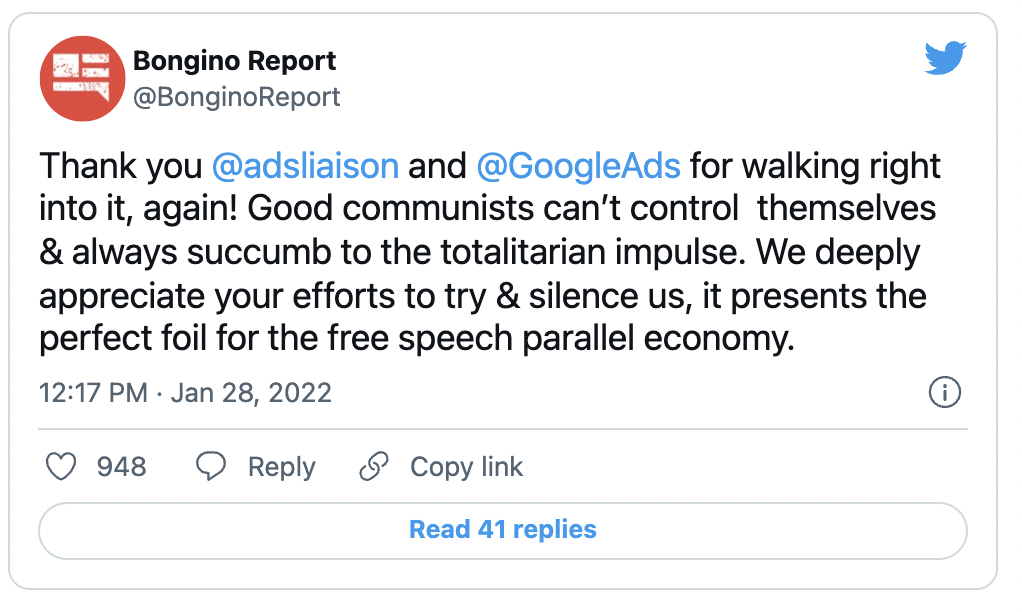 "Thank you @adsliaison and @GoogleAds for walking right into it, again!" Bongino Report tweeted. "Good communists can't control themselves & always succumb to the totalitarian impulse. We deeply appreciate your efforts to try & silence us, it presents the perfect foil for the free speech parallel economy."
Bongino was also banned from YouTube within the last week.
The move by Google Ads was applauded by some, including Check My Ads, a group that lobbies to damage the income of specific targets, namely those who they accuse of spreading "misinformation."
Check My Ads told Facebook to follow Google's footsteps.
"Ball's in your court now, @Facebook," the group tweeted.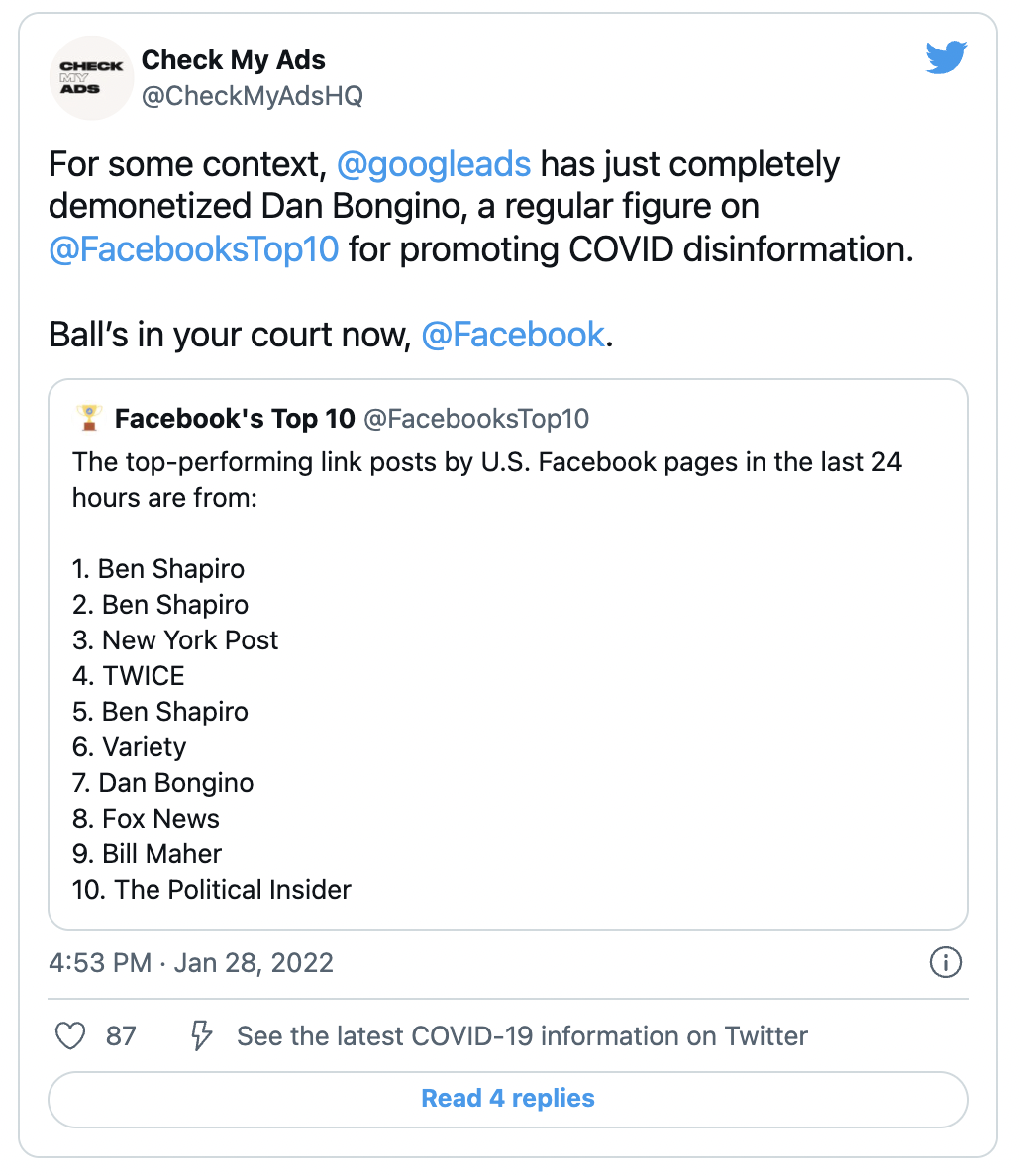 Bongino spoke out against the censorship on Big Tech platforms on his Friday show, saying, "It's only a matter of time before these Big Tech tyrants try to decapitate us."