Google Drive has restricted a user's private screenshot featuring Edward Hopper's 1937 Sheridan Theater painting and a still from the movie Inglorious Basterds after its artificial intelligence (AI) flagged the file for "hate speech."
The file was presumably flagged because the still from Inglorious Basterds, an alternate history 2009 World War Two film that focuses on plots to assassinate Nazi Germany's leadership, contained a swastika.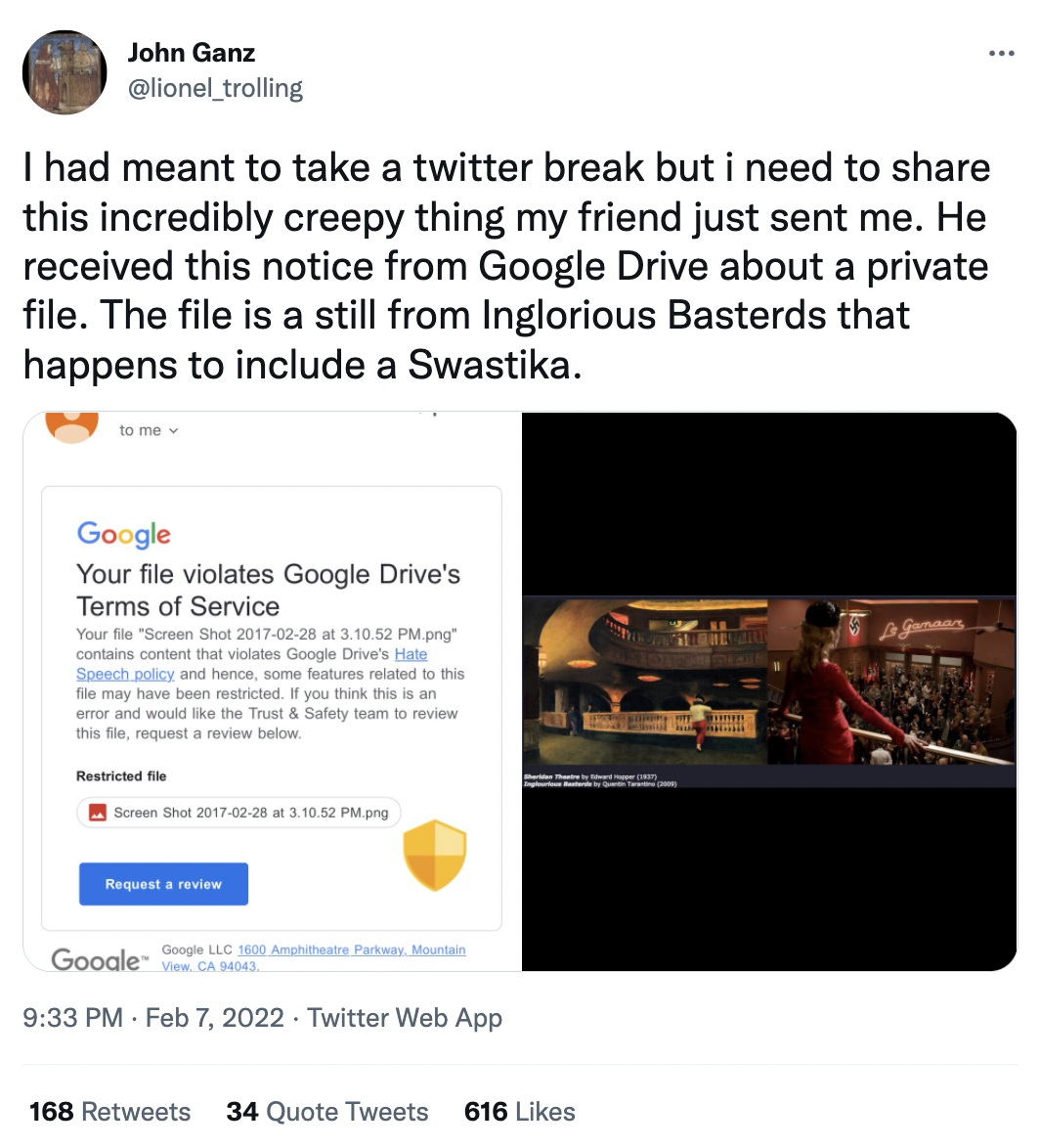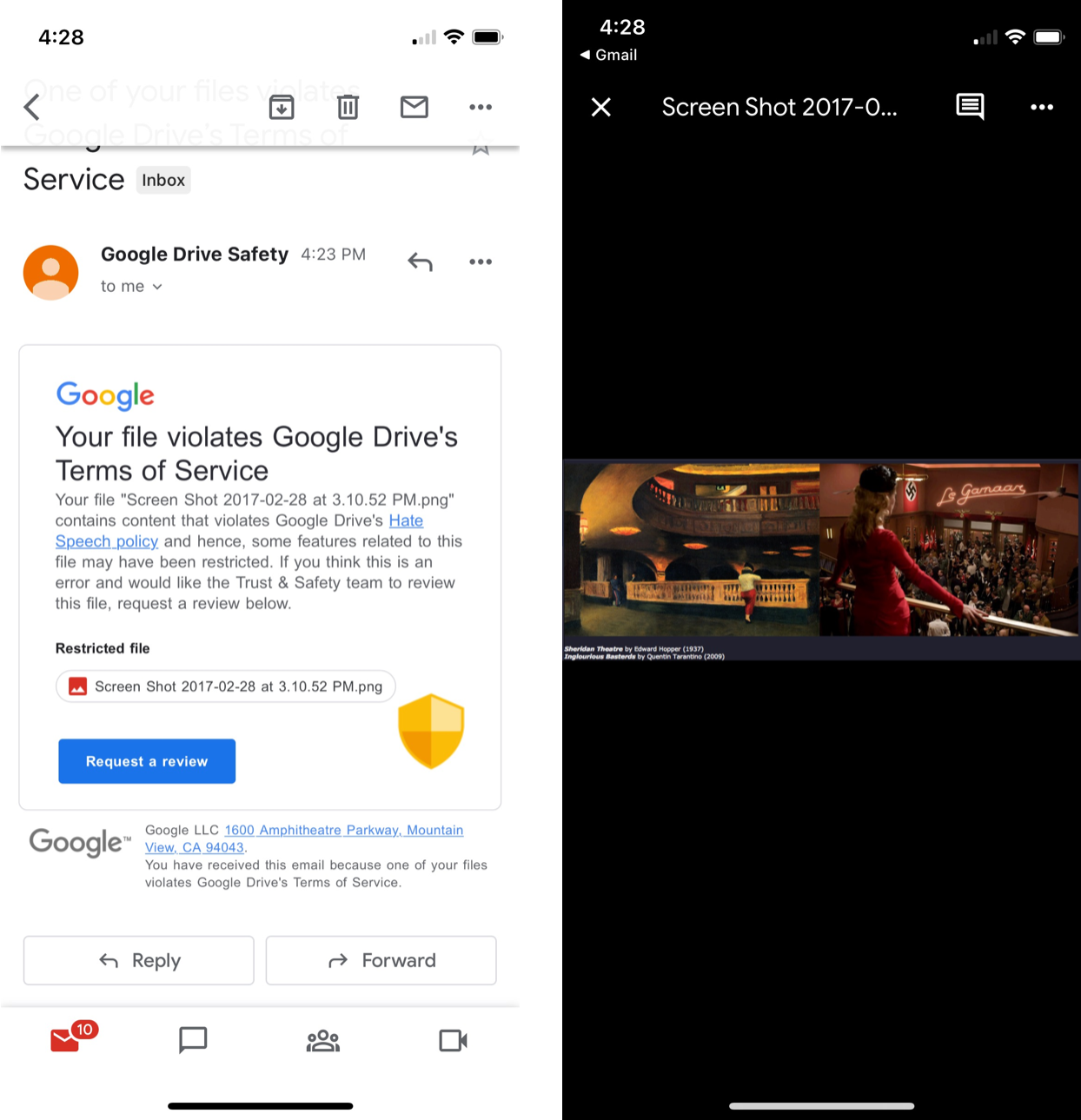 The file appears to have been flagged under Google Drive's policy of scanning files for "hate speech" and "misleading" content. Google announced last December that it would start notifying users when their content has been flagged and restricted under this policy.
In this instance, the file was already private so the user will be blocked from sharing it. If public files are flagged under this policy, Google blocks the file from public view and prevents further sharing.
John Ganz, a writer and podcaster who is a friend of the user and shared screenshots of Google restricting the file, described Google's scanning and flagging of private files as "incredibly creepy" and noted that that his friend is a paid user of Google Drive.
"I realize that these are private corporations, etc they can mandate what exists on their platforms, but this is not a public facing file, it was scanned and then he received his notice," Ganz added. "Substantively, this feels like a big privacy and speech violation. What is this? Nazi Germany?"
The tech giant has previously censored a Google Doc containing a medical hydroxychloroquine coronavirus treatment trial paper, removed a user's personal copy of Dr. Judy Mikovits' Plandemic, blocked access to document that compiled news coverage of COVID vaccine side effects, and banned Dr. Vladimir Zelenko from sharing multiple Google Docs.
Google is also working on a feature that allows users to flag "misleading" shared albums in Google Photos and has started autocorrecting to gender neutral and politically correct language in Google Docs.
Not only are these growing restrictions forcing users to comply with Google's strict hate speech and misleading content policies in their own personal files but this particular incident highlights how the reliance on AI can mean that even something as innocuous as a historical reference, a personal copy of a movie, or a screenshot isn't safe from these restrictions.