The idea that a data-dependent and data-hungry company like Google would just give up on any opportunity to hoover up user data seems quite unlikely.
Case in point: in the past, Google announced that Gmail would not read, i.e., scan the content of emails exchanged on the platform to identify keywords, to then be used in advertising – wouldn't, that is, if the user first made sure to deny permission.
But that doesn't mean Gmail has been rendered useless to Google.
Last year we reported that Google are keeping track of all of your purchases, by sucking in data from your receipt in Gmail. The story was months later more recently popularized by CNBC where it picked up more attention that was received with our original report.
The MO of advertising and social giants – and why would Google be any different – seems to place this kind of option buried deep in the settings, as if to catch and exploit the user unaware. But once the practice is outed – is it worth the damage to the privacy-friendly rhetoric campaign, such as the one Google has been on lately?
However, we can now confirm that G Suite users – Google's enterprise customers – are also having their purchases monitored and stored by Google. Google do this in the same way, by taking receipts sent to users' Gmail from everywhere, and effectively tracking their every shopping move on the web, not exclusively linked to Google Pay, or Google Play.
With personal Google accounts, the place in the Google accounts page that reveals to the user that Google has its multi-year purchasing history, is called "Google Purchases."
But this page doesn't appear to work for business users on Google's enterprise version G Suite.
However, that doesn't mean that Google isn't collecting the data.
Using the Google Takeout feature on a G Suite account (Google's surprisingly convenient way to get a copy of all the data Google has on you), you get the option to "take out" all of your "Purchases & Reservations":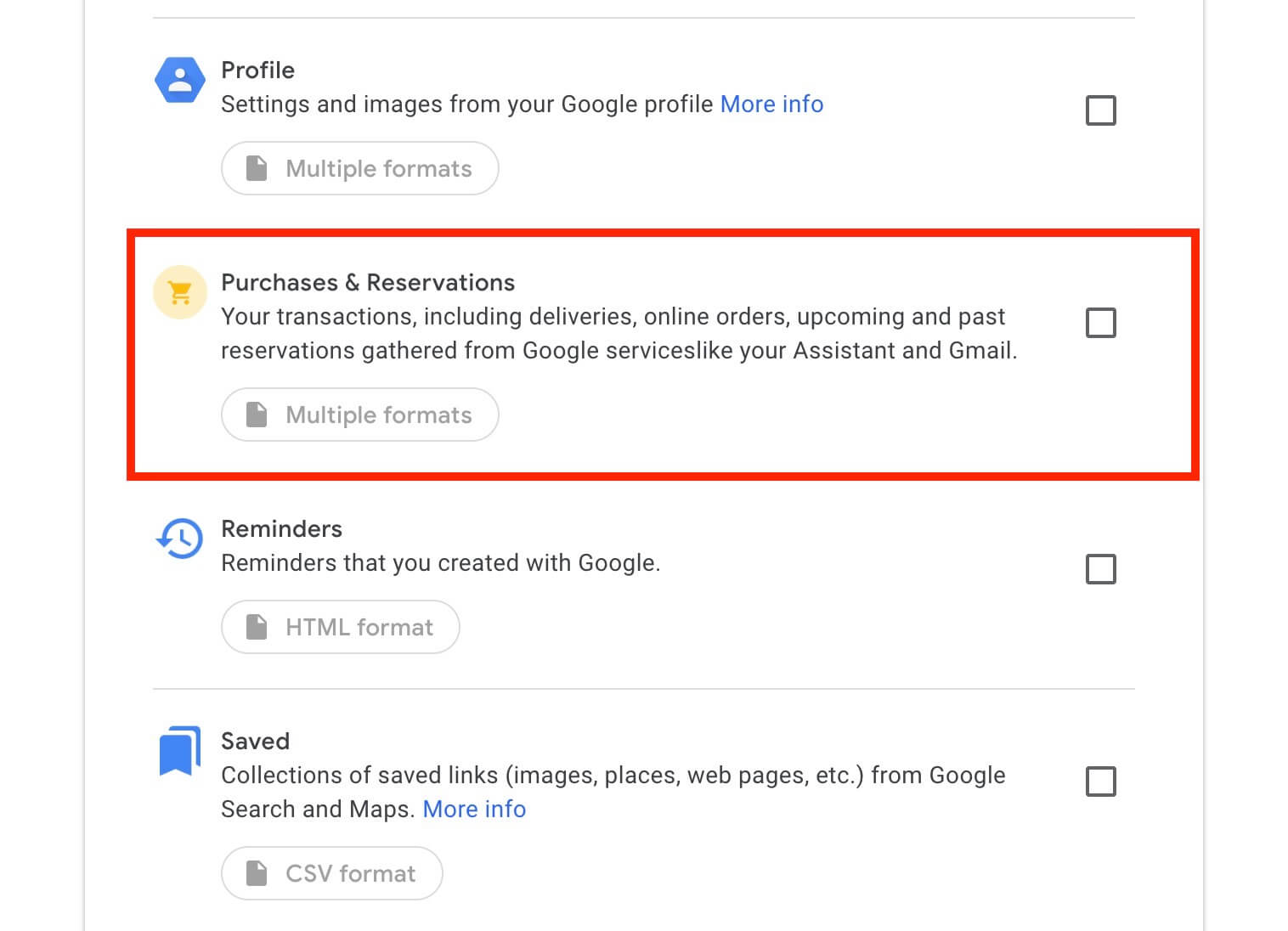 Once you do that with a G Suite account, you get a Takeout folder such as this: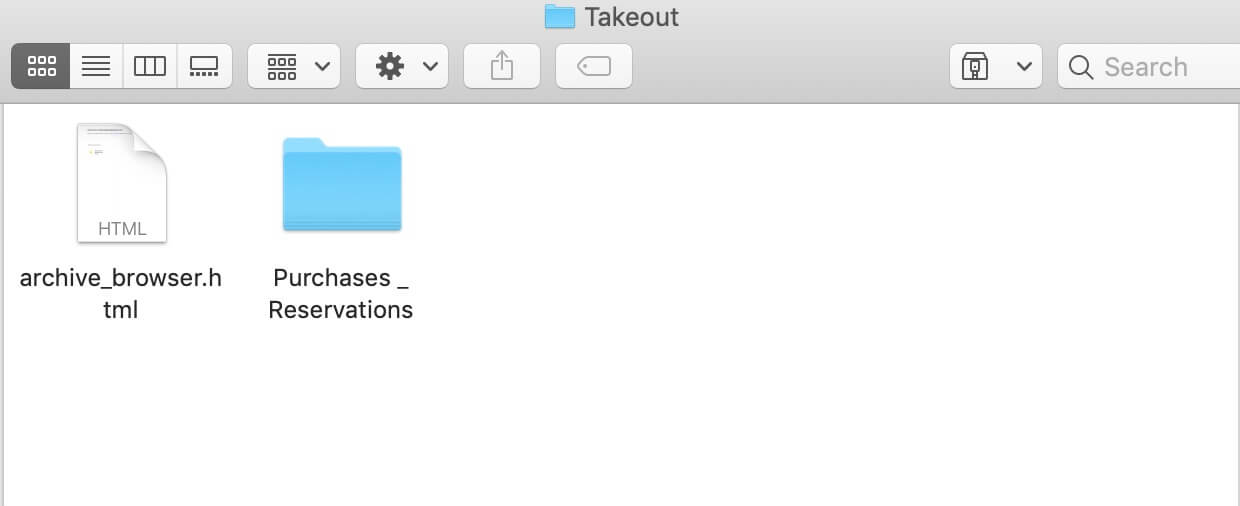 In this folder you get a list of JSON files of all of the purchases Google has tracked from the account, by reading email receipts. This goes back as long as you've had the G Suite account.

Each of these files contain detailed information about each purchase. Including the name of the product, the order, number, the address it was delivered to, and more.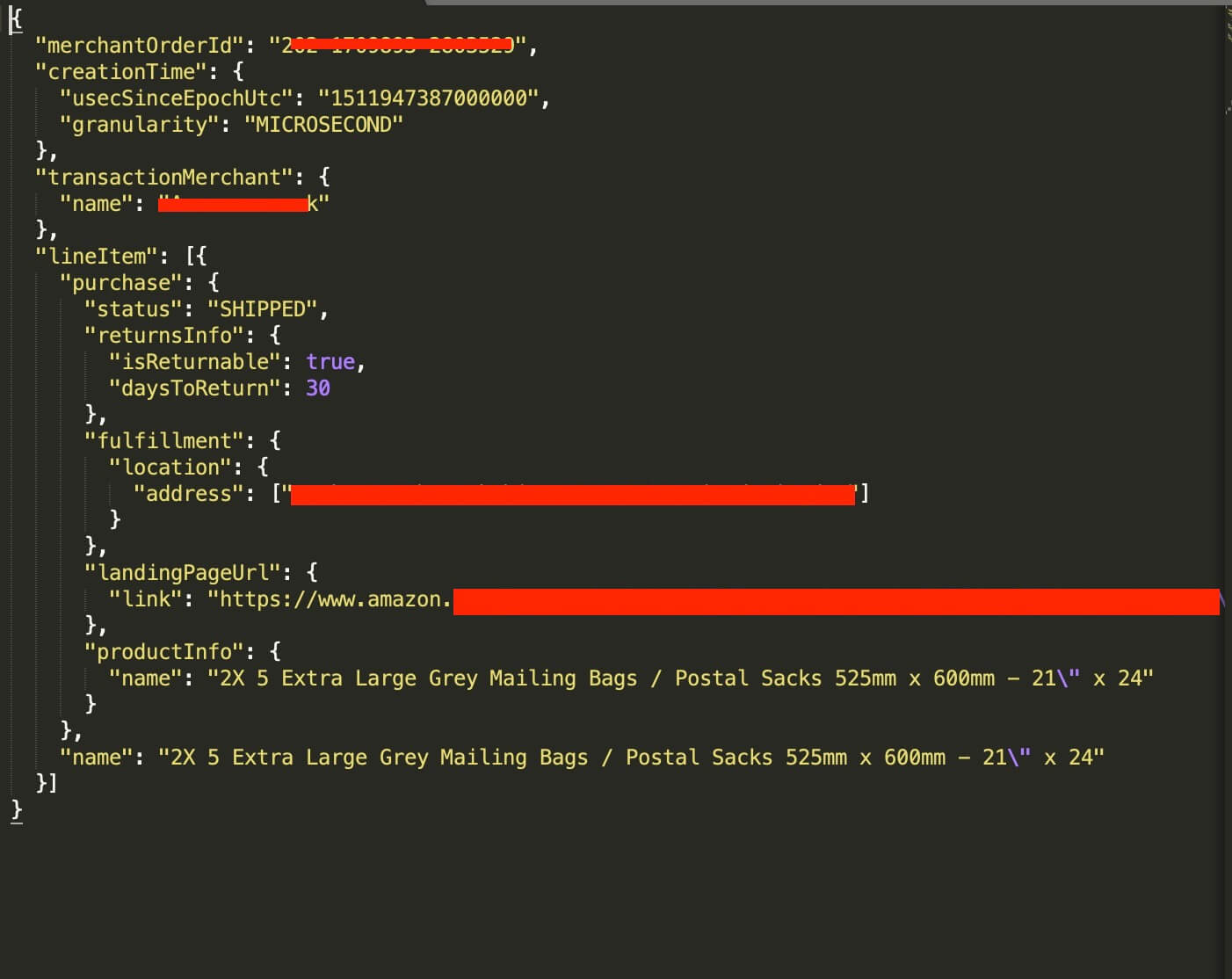 This means that Google enterprise customers that are paying for the privilege of being data-mined by Google. It's not all that surprising, that Google would have the data – after all, the email receipts are hosted on a user's Gmail account. But it does raise eyebrows when you realize that Google must have a reason for collating this data on the backend like this.
Anyway, as ever, Google's response has been that it has only one goal: providing a better service – being helpful.
In particular: "To help you easily view and keep track of your purchases, bookings and subscriptions in one place," as a spokesperson for the company put it. And – "we don't use any information from your Gmail messages to serve you ads."
At this point, it doesn't even take a seasoned cynic to ask: how do you make this easy and helpful if it's hidden in a page virtually nobody knew about before the news broke? And why is this "hidden gem" opt-out by default?
It seems like the paying customer simply enjoys the "privilege" of being fully, blissfully unaware.