Following a notice from groups representing rights holders, Google has removed several YouTube rippers from search results in the UK. The notice stated that last year, a High Court order required ISPs to block the sites.
Last year, the British Recorded Music Industry Ltd (BPI) and Phonographic Performance Limited (PPL) won a case that saw the High Court order ISPs to block several popular YouTube rippers, including 2Conv and Flvto.
The purpose of the order was to make these YouTube rippers harder to find. However, there are still ways to access these sites and rights holders have been complaining about Google allowing these domains in search results.
BPI and PPL sent Google the High Court Order and requested the removal of the domains. Google voluntarily complied with the notice, although it was not legally obligated to do so.
The removal of the domains from search results is not a long-lasting solution because these sites can simply change their URLs. Additionally, there are many more YouTube rippers that were not included in the court order.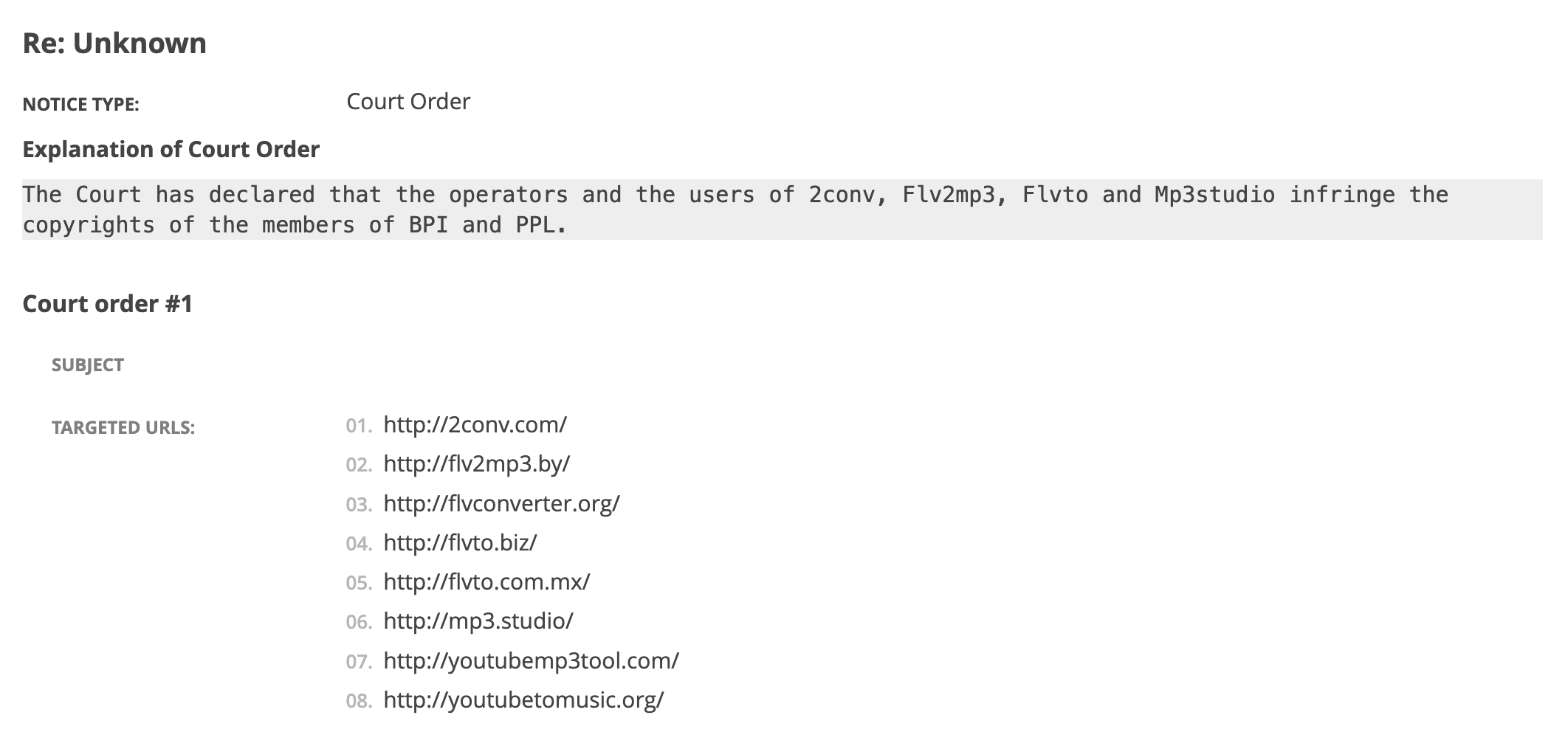 Google has been complying with third-party court orders despite previously arguing that removing domain from search results would not work.
"Whole site removal would simply drive piracy to new domains, legitimate sites, and social networks," the company said at the time.