Google may be known for many things these days – both extremely good and useful, and extremely bad and damaging. But safeguarding the privacy of users is likely not the one feature the tech giant's brand could possibly claim to its name – not after all the evidence to the contrary.
More than that – it's fair to say that even claiming not to actively abuse users' personal data and hence privacy would be a hard sell nowadays.
And that's despite any number of opinion pieces CEO Sundar Pichai may take his time to pen for such American "newspapers of record" like the New York Times – something he did recently, defending his company's privacy policy while at the same time managing to relativize the very concept of online privacy.
No matter, perhaps – because on the bright side, Google and just in general web users seem to be increasingly aware of this hypocrisy – and rejecting it.
And the company doesn't even make much effort to hide its real attitude, as it's right there in the Google Payments privacy settings. That is, it's right there – for those who manage to find it.
Namely, somewhere in the weeds of the settings of the service, Google is making sure its users agree – by default – while likely unaware of it – that they are "sharing personal information about their creditworthiness between GPC (Google Payment Corp.) and its affiliates." It's important to note that this box is ticked by default and users have to opt-out to remove it.
For example, something we found is that when you go to the Google Payments settings, you're not presented with a privacy opt-out tick box for you to remove yourself from having your personal information shared with 3rd parties: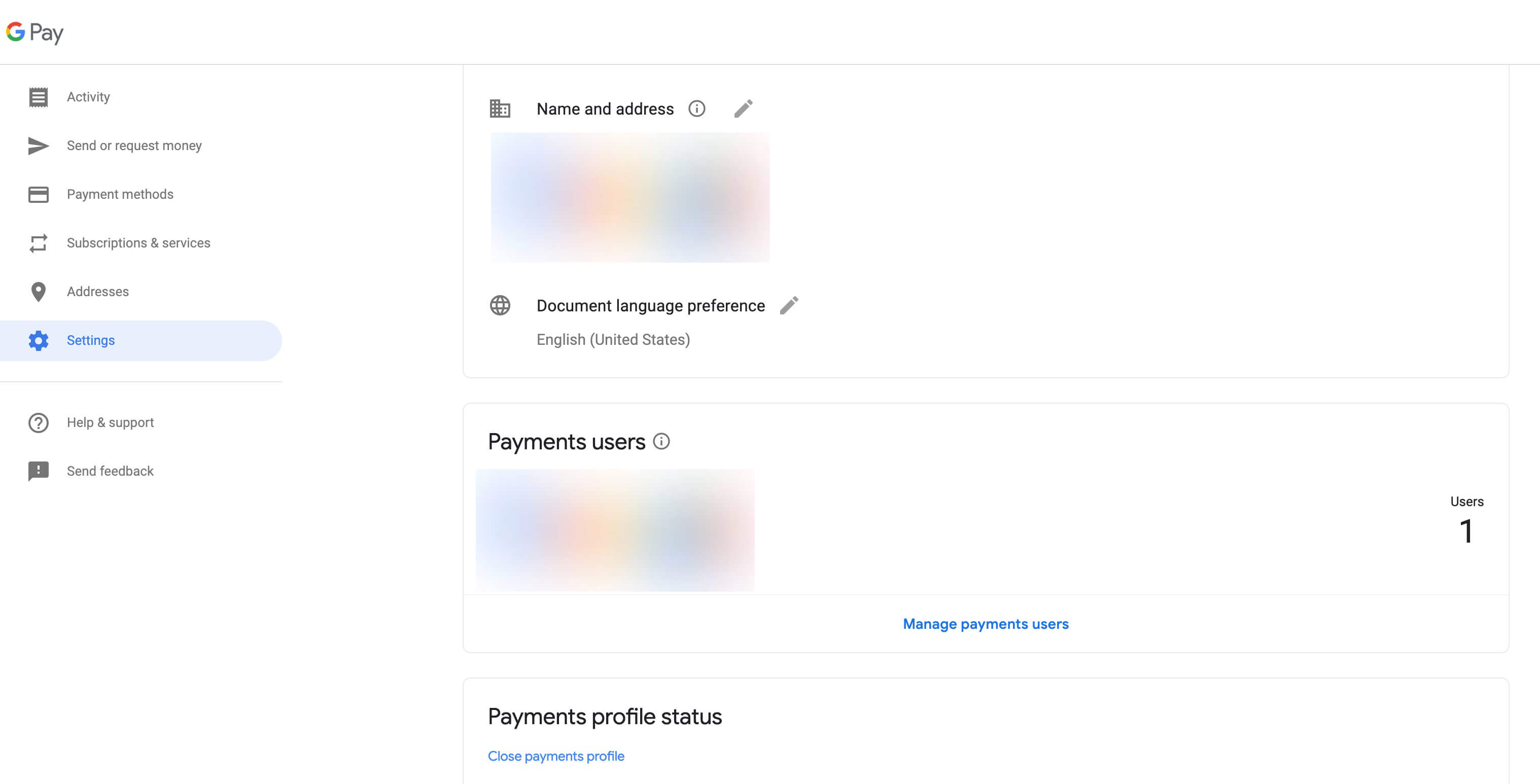 However, when you head to Google Payments privacy policy page it says:
"If you do not want our affiliates to use your personal information collected by us and shared with them to market to you…or if you do not want Google LLC or its affiliates to inform a third party merchant, whose site or app you visit, whether you have a Google Payments account that can be used for payment to that merchant, please indicate your preference by logging into your account, going to the Google Payments privacy settings page, and updating your preferences."
Scroll down and click this link near the bottom…

…when you click it, it will take you back to the previous Google Payments Settings page, but now you'll be able to see a previously hidden Privacy option: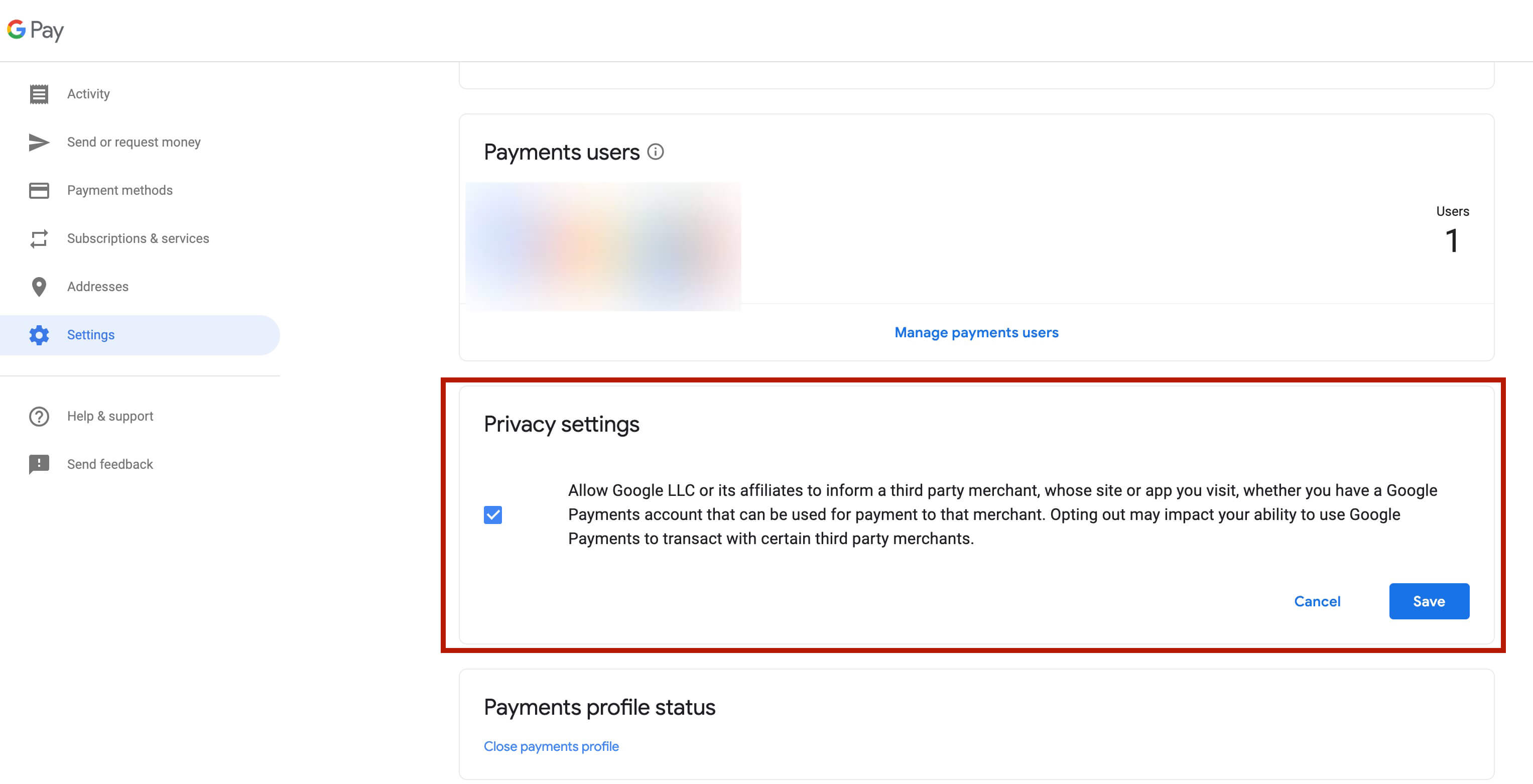 It's only now that you get to see your Google Payments privacy settings and, conveniently for Google, the box is automatically ticked – suggesting that you want to allow the following: