During Friday's London Bridge terrorist stabbing attack, Google Maps users would have noticed an alert that warned them of violence in the area while the attack was taking place.
The alert posted a red exclamation marker on the geo-location of the attack with the message "London Bridge violence."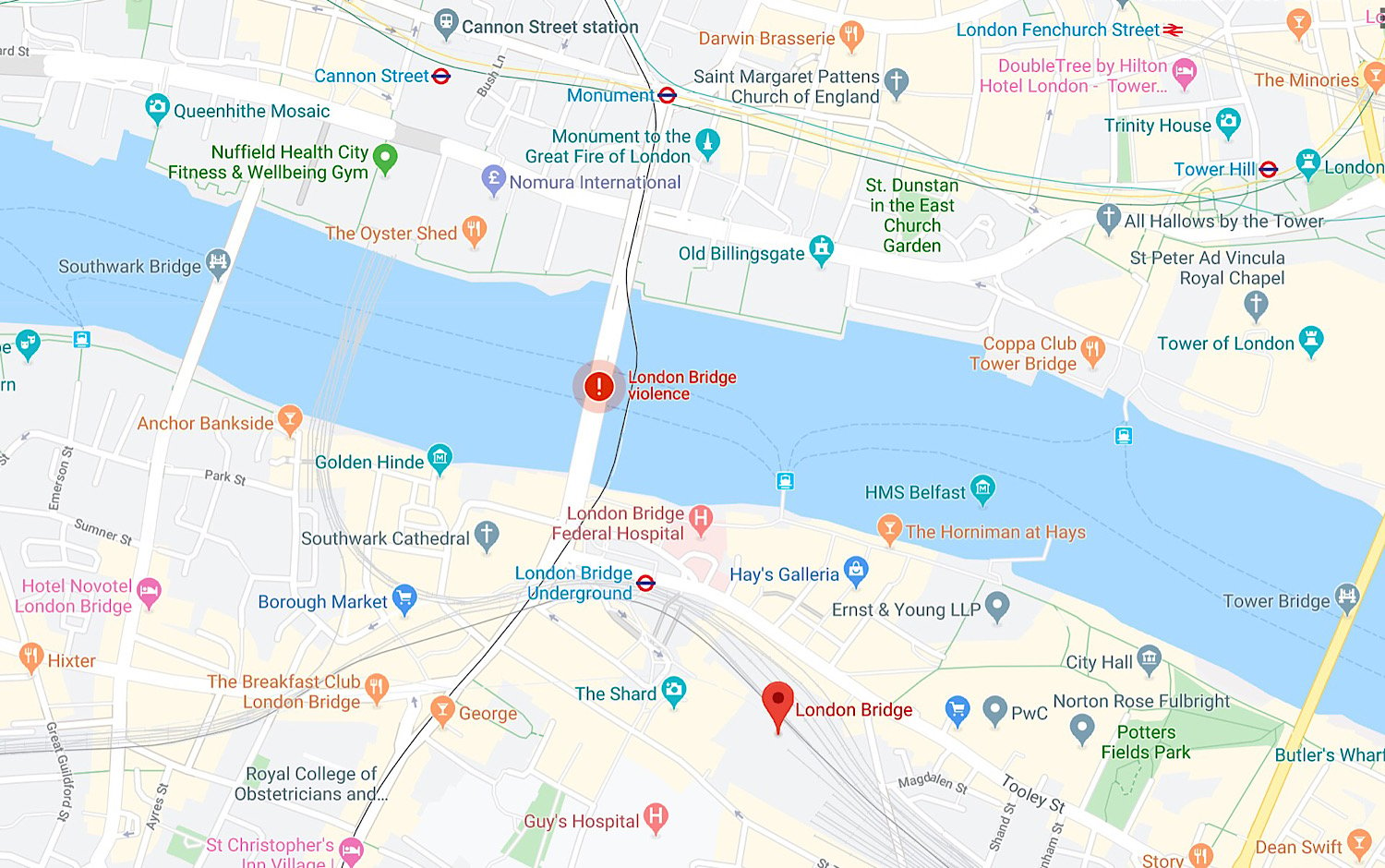 These alerts are part of Google's SOS Alerts system which was launched in 2017 – and according to its help page:
"SOS Alerts aim to make emergency information more accessible during a natural or human-caused crisis. We bring together relevant and authoritative content from the web, social media, and Google products, and then highlight that information on Google products such as Search and Maps. Depending on the nature of the crisis and your location, you'll see updates from local, national, or international authorities. These updates could include emergency phone numbers and websites, maps, translations of useful phrases, donation opportunities, and more."
In addition to aggregating data from the web and Google products, these SOS Alerts also source data from government agencies, first responders, trusted media outlets, and non-government organizations (NGOs).
Google adds that these SOS Alerts will appear on Google Maps if there are active alerts in the area users are viewing.
Philadelphia news outlet Billy Penn reported that Google Maps also displayed an SOS Alert during a shooting in Philadelphia earlier this year.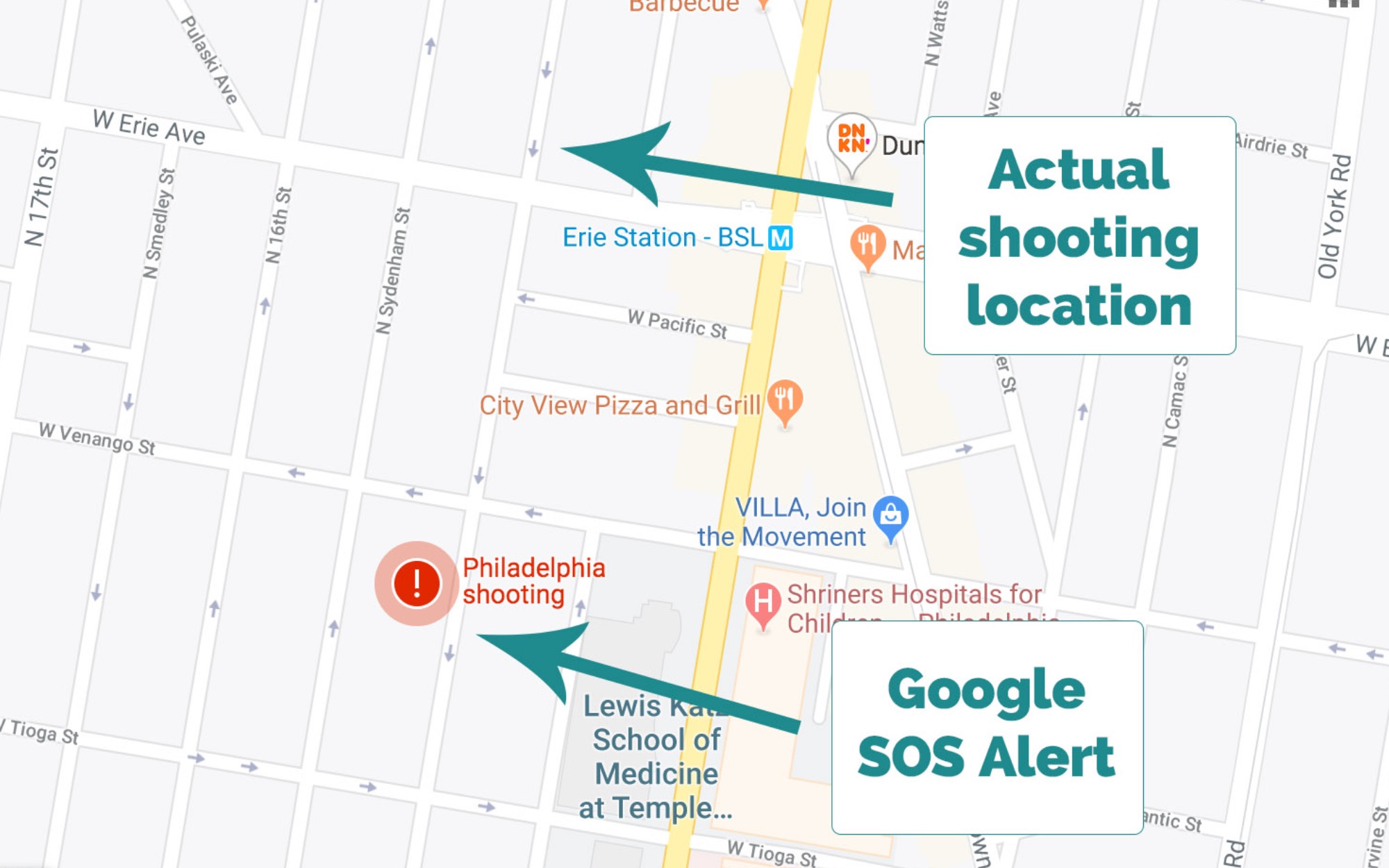 However, in this instance, Billy Penn noted that the alert identified the source of the gunfire a few blocks south of the actual shooting and warned that inaccurate alerts could be dangerous as it could cause some people to run towards the danger instead of away from it.
When asked about Google's use of SOS Alerts during the Philadelphia shooting, Nicole Dahmen, a journalism professor who researches the ethics of covering mass shootings said: "Google does a great job of mapping things and giving us information.
"Labeling active shooter situations could be beneficial for informing audiences and keeping audiences safe," Dahmen added. "But if Google wants to be in the biz of sharing information during a crisis, they'd better make sure they're getting it right. Otherwise, they'll do more harm than good."