Numerous examples have shown that online fact-checks can be applied selectively and enforced by biased fact-checkers.
In some instances, even institutions that have been ordained as arbiters of truth by fact-checking organizations end up getting fact-checked, which further highlights the problems associated with these fact-checking programs.
Despite these problems, fact-checks continue to be applied to an increasingly broad range of online content and today, Google Images became the latest platform to introduce fact-checks.
When users select an image that has been fact-checked and view it in a larger format, the fact-check will appear below the image alongside the claim and the rating from the fact-checker.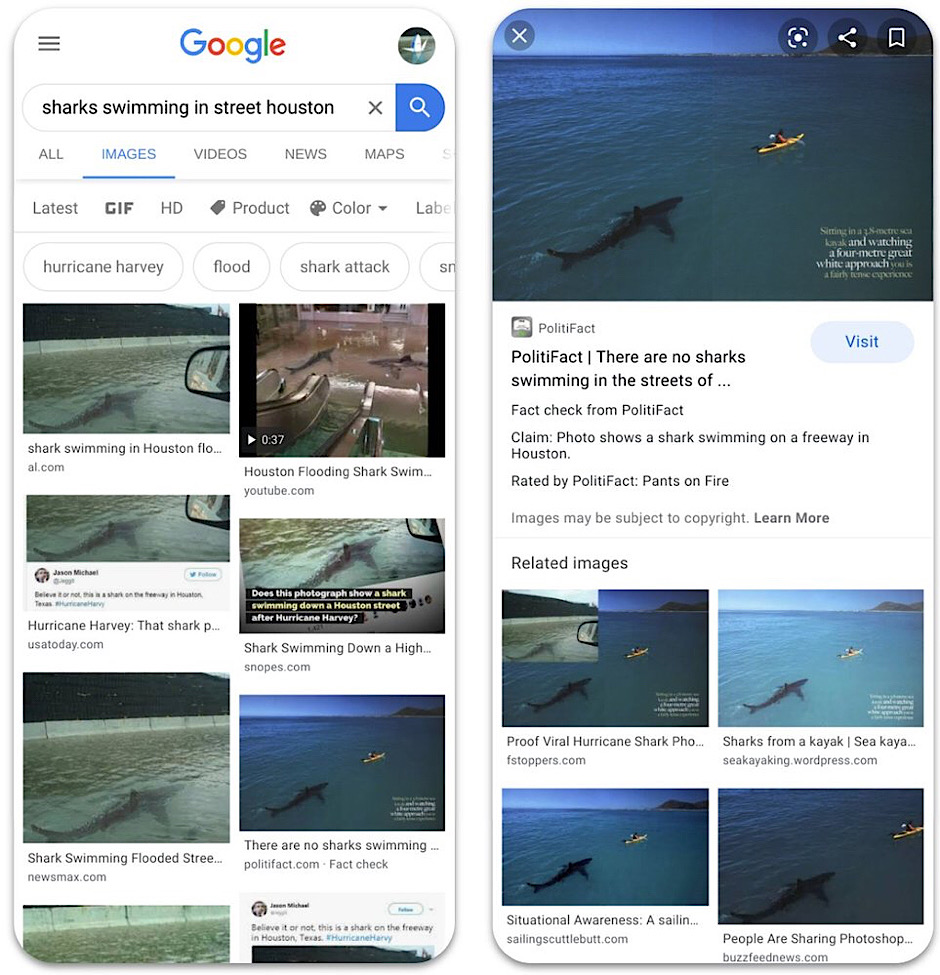 These fact-checks come from "independent, authoritative sources on the web" that are deemed to be a "trusted source of information" by Google's algorithms.
While Google doesn't specify how its algorithms choose these sources, the term "authoritative sources" usually refers to mainstream media outlets.
Google wrote that these image fact-checks will build upon the existing fact-checks in Google Search and Google News which are already viewed by billions of people each year.
These fact-checks don't affect ranking but they could dissuade users from opening the links associated with images in Google Images.
Previous attempts to apply fact-checking to visual content have proved disastrous with Instagram's rollout of its fact-checking program being so poor that its fact-checkers quickly became a meme.
Not only is Google's decision to add fact-checking to Images an expansion of a method that's been shown to have many flaws when used on other Big Tech platforms but it also reflects Google's growing efforts to elevate what it deems to be "authoritative" or "trusted" sources across its services via fact-checking programs.
Last month, Google CEO Sundar Pichai reiterated the company's commitment to supporting what it deems "trustworthy institutions" amid the coronavirus pandemic.
Google-owned YouTube also started to editorialize its search results by introducing fact-check panels in April with many of these fact-checks being provided by mainstream media outlets.
This push towards authoritative sources often results in independent creators having their content suppressed and YouTube recently revealed that on the topic of coronavirus, indie creators are 20x less likely to top the search results than "high authority channels."