US Senator Rand Paul has received a week-long suspension on YouTube, as another of his videos posted on Google's platform got censored and removed.
The Republican senator is unsurprisingly unhappy with this turn of events, and is not holding back in lambasting YouTube as a violator of his constitutionally protected rights, since the banned videos also contained footage from the Senate floor.
But such considerations regularly go out the window over on YouTube when time comes to censor COVID-related content; both videos got taken down as Paul was accused and punished by the giant for violating these guidelines.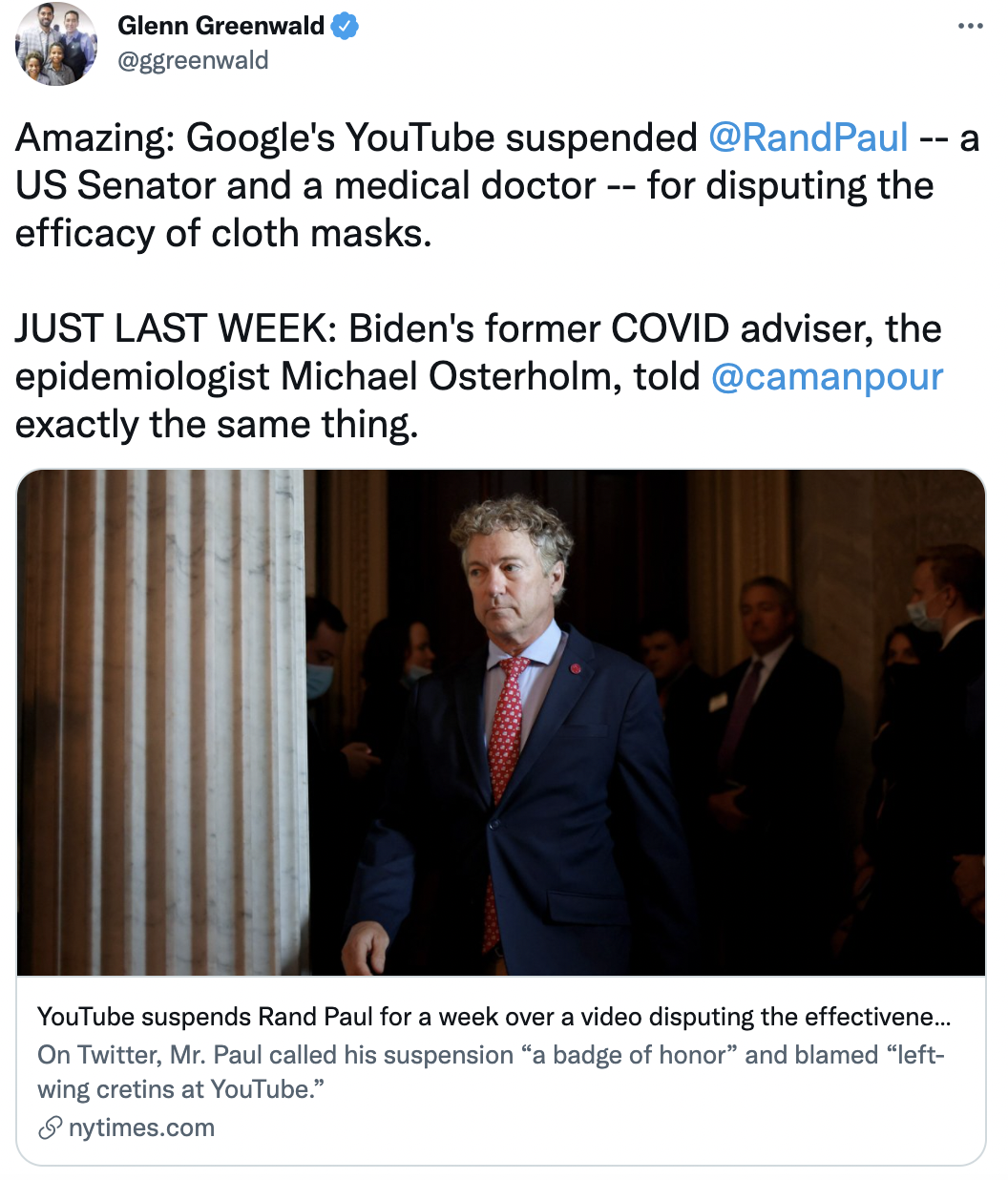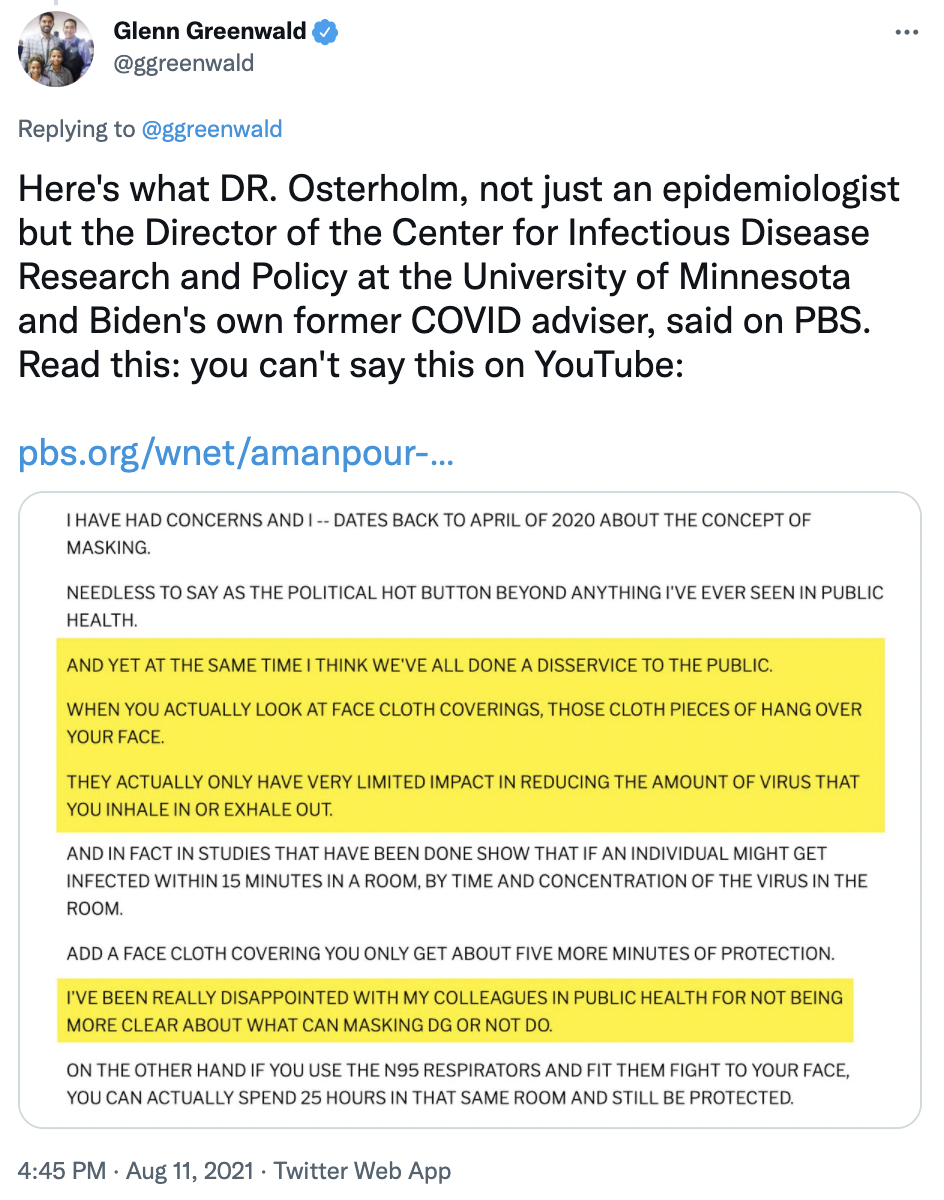 Zero-tolerance policy is exercised on the platform toward many conversations, debates, and virtually all dissent around one of the "holy cow" topics, like masks, the competence of Dr. Anthony Fauci, and the US funding of China's Wuhan lab that is suspected of being "the ground zero" of the virus, the response to which has changed the face of the world as we knew it over the last 18 months.
That should mean there is no subject of discussion more worthy of talking about, but many are finding YouTube does not share that opinion.
"It is really anti-free speech, anti-progress of science," Paul remarked, adding that these things require skepticism, "and argumentation to arrive at the truth."
Paul, who is a physician, addressed some of these topics in the now censored videos, while in the second, he also took the time to promote YouTube competitor Rumble as an alternative place for free expression.
As for YouTube, reports say that he on Tuesday accused the platform of thinking "they are smart enough and godly enough that they can oversee speech, even constitutionally protected speech."
Paul's first video that got deleted on YouTube was an interview with Newsmax, when the senator spoke about his clash with Fauci, alleging that he mishandled the crisis, the Wuhan funding, as well as coronavirus origins, and whether or nor cloth masks specifically are of any use in protecting people from COVID.
In the second video, he stood his ground on the latter topic, saying that these masks don't work and could even be dangerous if people rely on them as real protection. For people caring for others while wearing only a cloth mask, "this is not only bad advice but also potentially deadly misinformation," he said.