It appears the omnipresent tech titan Google is turning to its users' browsing history to accentuate its ad strategies. With the successive deployment of "Enhanced Ad Privacy" across its Chrome user base, Google's professed aim of tailoring advertisements to individual users' interests and online interactions may well be masking profound implications for users' privacy.
The modest notification box announcing this transformative functionality has been rearing its head since the July release of Chrome 115, signaling the incorporation of Google's Topics API. The discerning user, however, may perceive this as just another turn of the screw on privacy. But the caveat here lies not so much in the announcement as in the fine print that stipulates agreement acceptance and targeting based on regional regulations.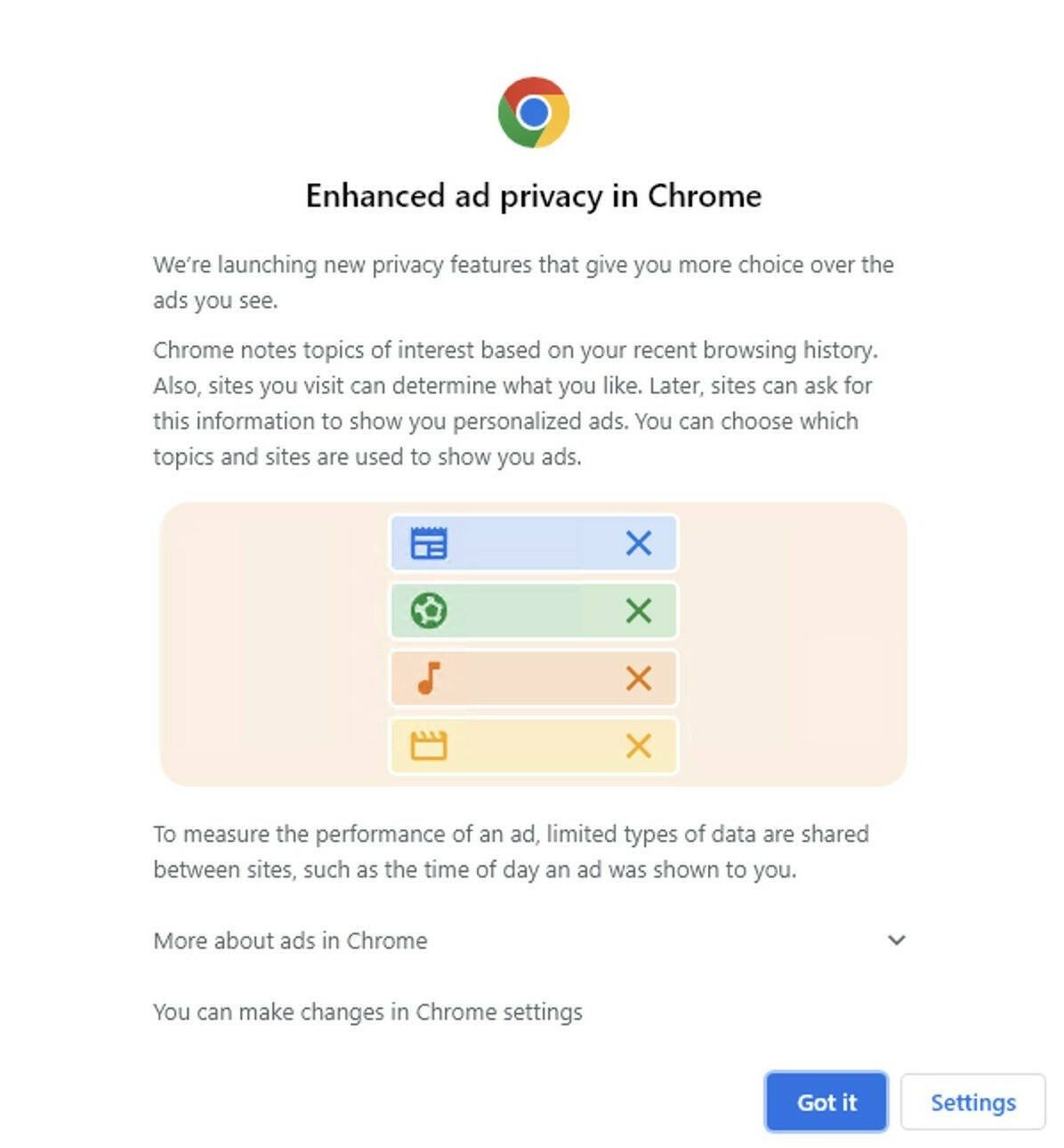 Critics contend that by allowing websites to mine users' browsing histories to further Google's advertising cause is tantamount to the erosion of personal privacy. A small fraction of Chrome's colossal user base is now enveloped in the new regime, embroiled in the Topics API modus operandi where voluntary and perfunctory acceptance is indistinguishable.
Conversely, Google maintains that its impending cessation of third-party cookie support and resort to alternative technologies like the Topics API will balance the exigencies of ad targeting and user privacy deftly. In effect, Chrome can lend a direct ear to users' specific interests via its Topics JavaScript API, forging a path for advertisers to pitch their wares accordingly.
Alarm bells are ringing though, with a swathe of users viewing this development as a 'dark pattern' – a provocative term for Google that intimates manipulation into pas­sively acceding to what users presume is "enhanced" privacy from ads, while it's a fait accompli and remains an opt-out feature buried within the browser's convoluted settings.
Understandably, there's been a marked backlash against the course set by Google and its ad industry affiliates. Cryptography professor Matthew Green at Johns Hopkins University couched his objections strongly: "I don't want my browser keeping track of my browsing history to help serve me ads, and I definitely don't want my browser sharing any function of my browsing history with every random website I visit."