What could easily be described as "a diff tool for news lovers" has arrived: a new app that offers its users news source comparison.
Ground News Pro is launched strategically in the season of US primaries and presidential elections, Harleen Kaur said.
Ground News Pro's mission is to "combat misinformation and media bias" by empowering voters to understand the news, and allowing users in general to compare articles covering the same event from over 50,000 different sources from around the world. Users can also compare headlines and summary per news source, sort stories by bias, time, and location – and even, track their own news bias.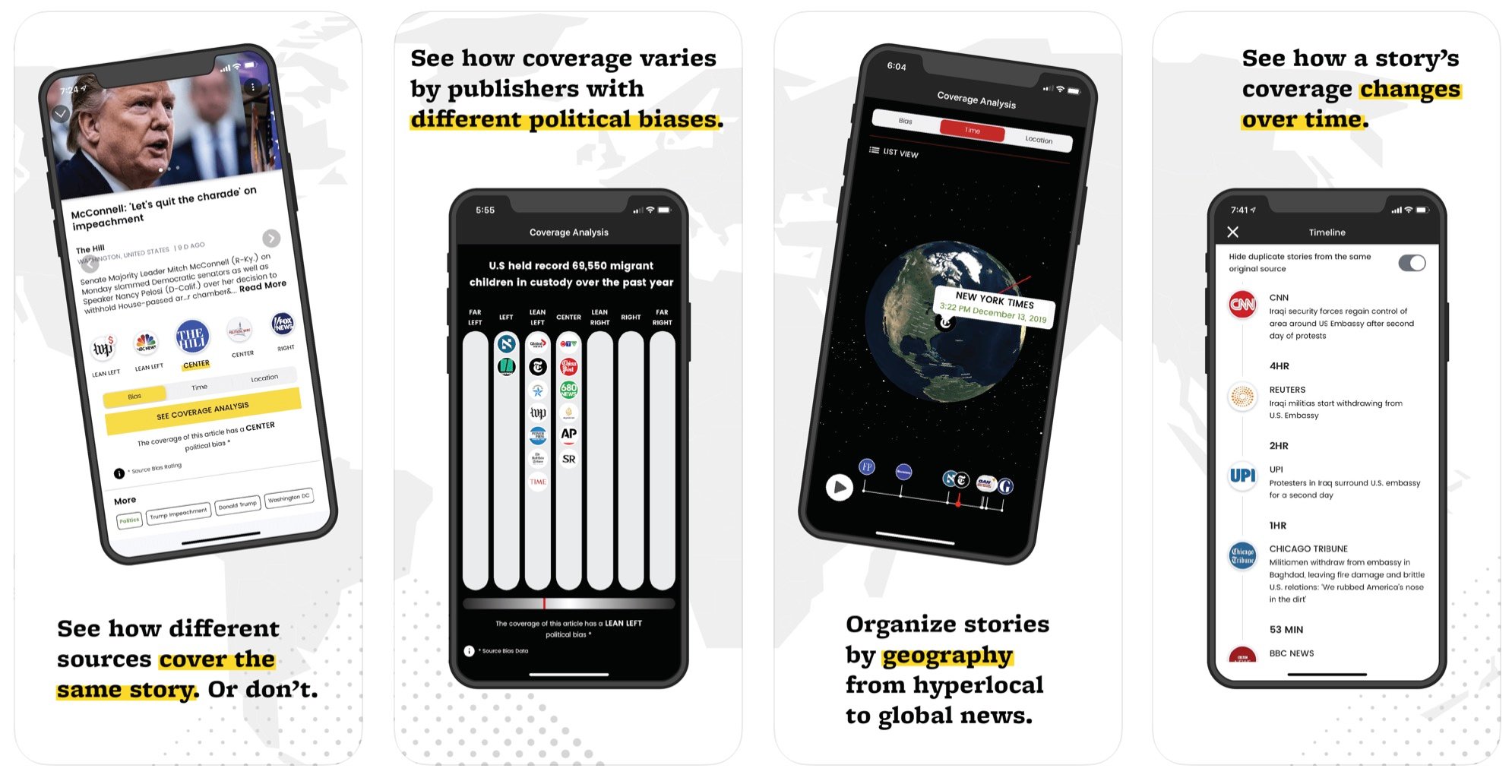 From the app, users can track changes as news stories evolve over time. An explainer video included in the pitch argues that with only a handful of traditional media in the past, it was easier to understand their bias and make up your own mind – but now the boom in social media and the rise of misinformation, bias, and sensationalism makes this job difficult.
However, Kaur says she is a former NASA engineer who believes "understanding news should not be harder than rocket science" – and also, that the way to do it is by comparing coverage of the same event from a multitude of media sources driven by different political motivations.
The video also shows what looks to be the a fairly intuitive and easy to use interface, while those interested can take the app for a spin from the Ground News website.
In a post on Medium, Kaur writes that readers cannot rely on "crowdsourcing" – i.e., on understanding information and judging it as true because it's popular among other users – nor on algorithms placing stories in their feeds based on various seemingly agnostic parameters.
News that's popular "can often blur the facts" while algorithms "can be gamed by those who want to game them," she observed.
The app is available for free to compare news from 50,000 sources and check news source profile. Those who want some advanced features like comparison of headlines and summary per news source, sorting by bias, time, and location, coverage analysis and tracking their own news bias will have to pay $0.99 per month.