Amidst the ruckus surrounding the Royal couple Prince Harry and Meghan's out-of-the-blue announcement to step down from their positions as senior royals, the activity on the couple's official Instagram account led to another controversy altogether.
The Duke and Duchess of Sussex announced their decision through an Instagram post which naturally ended up attracting a slew of comments that involved both positive and negative responses. However, the issue began when comments expressing criticism were deleted from the post; several users expressed their disdain by asking the couple to "grow up" and so on.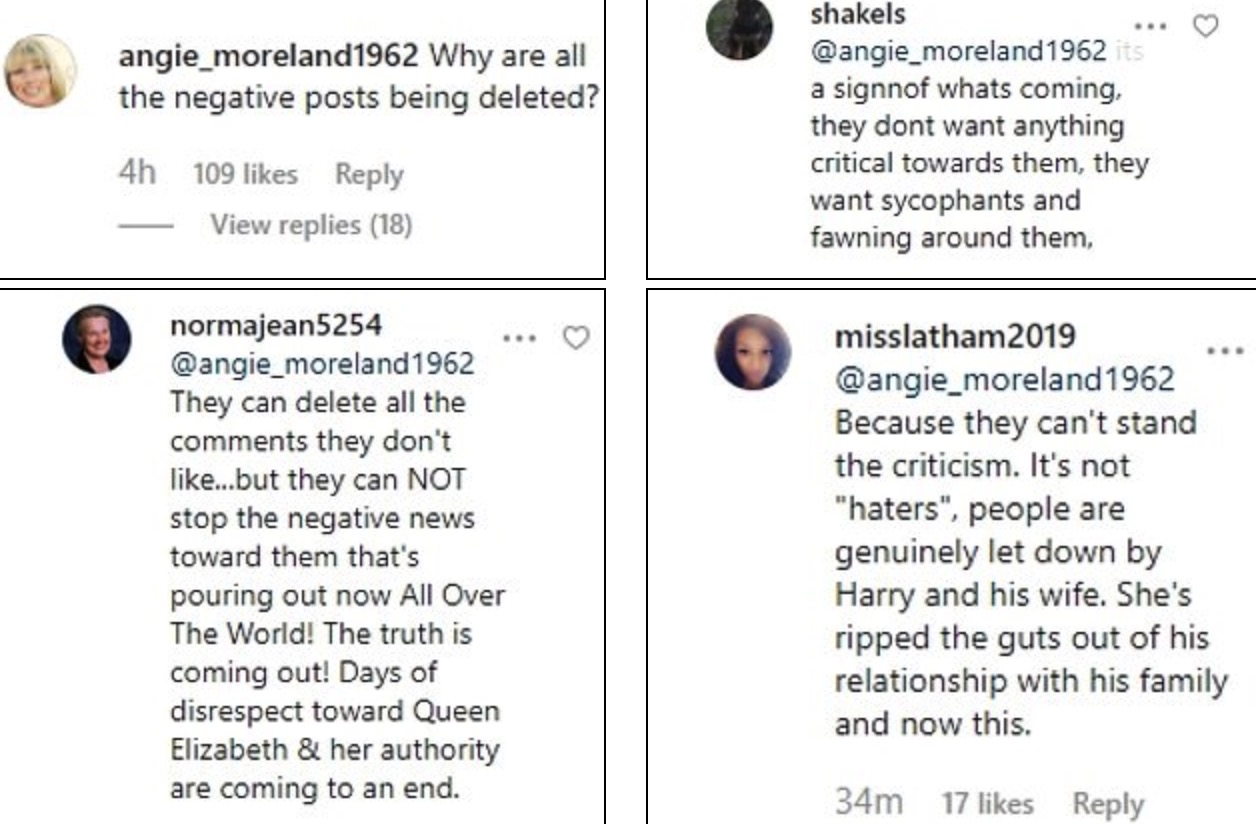 "No need to delete my comment or others. If you choose this forum to place this announcement in this manner, criticism and praise is to be expected. Grow up," wrote a user.
In the Instagram post detailing their decision to step down from their respective roles, the couple said that they were aspiring to achieve financial independence and that they were planning on balancing their time between the UK and North America. It was further revealed that the Royal couple were focusing on launching their "new charitable entity."
It is worth noting that neither the Duke nor the Duchess sought the counsel of the Queen or the Prince of Wales before issuing the official Instagram post. As a result, Buckingham Palace, in an official statement, said that it would "take time" in resolving the issue.
While the issue was already garnering reactions from everywhere, the decision to delete criticism off the post escalated things. Several users spoke out about how their comments were removed from the page.
"Why have my comments been deleted? I wasn't rude or offensive. You decided to use social media to make this announcement and then decide you'll only listen to what you want to hear – grow up," wrote a user.
There have also been a few comments in defense of the couple, with a user writing, "Would you keep negative posts random strangers wrote on your post?" alongside several other positive and congratulatory comments as well.