After sponsoring conservative media outlet The Daily Wire for years, men's grooming company Harry's has pulled its support in response to a complaint from a Twitter account that had just two followers at the time of the complaint.
The account accused the host of The Michael Knowles Show, one of The Daily Wire's political talk shows, of spreading "homophobic and transphobic content" and equating "being trans to having schizophrenia." It also took issue with Knowles interviewing Reintegrative Therapy Association founder Dr. Joesph Nicolosi Jr. on a years-old episode of his show.
15 days after the complaint was posted, Harry's responded to the Twitter account directly and announced that it would no longer be sponsoring The Michael Knowles Show.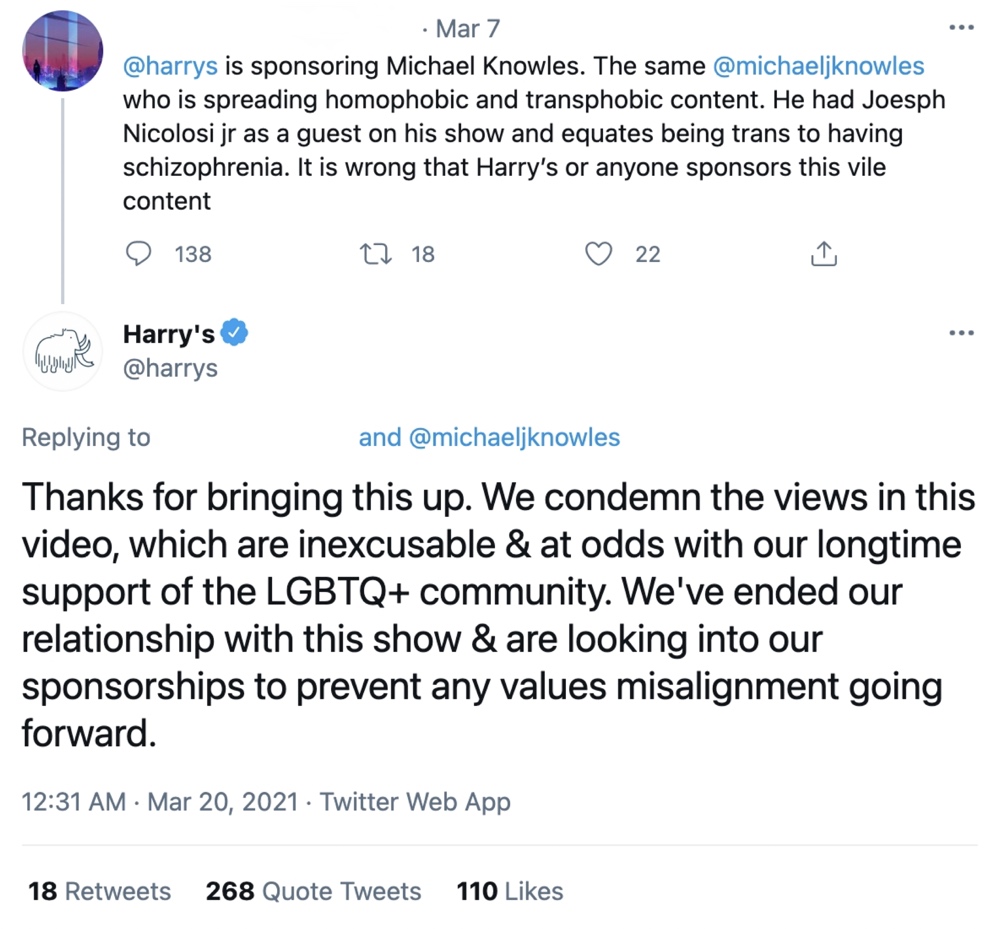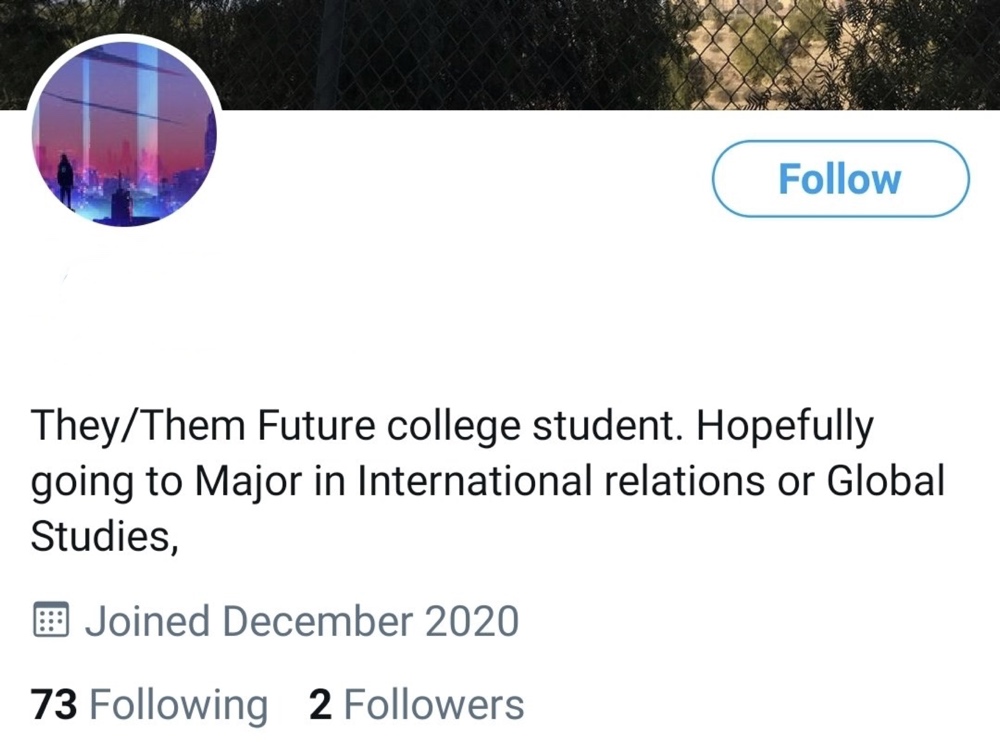 "Thanks for bringing this up," Harry's wrote. "We condemn the views in this video, which are inexcusable & at odds with our longtime support of the LGBTQ+ community. We've ended our relationship with this show & are looking into our sponsorships to prevent any values misalignment going forward."
The Daily Wire's co-founder and co-CEO, Jeremy Boreing, blasted Harry's and described its decision as an attempt to be "seen by the left as ideologically pure."
"Of course, Harry's has always known our values," Boreing tweeted. "Heck, the clip they're "mad" about is from 2019! All that happened here is they got caught – caught committing the 'inexcusable' sin of selling good products to good people with different political values."
He also took aim at Harry's for the way it cut ties with The Daily Wire:
"Advertisers leave all the time for all sorts of reasons. That's totally appropriate. They have their own businesses to run.

But to CONDEMN our product – and thus our audience – after we've PROMOTED your product is assholish behavior.

Screw Harry's."
Harry's cancelation of its sponsorship of The Daily Wire is reflective of today's increasingly sensitive environment where small numbers of online activists can now successfully pressure companies and employers into cutting ties with Hollywood stars, news anchors, and more, just for posting opinions that these activists disagree with.