Fans of the recent DC release Birds of Prey are trying to grow support online, with several fans fueling the #ReasonsToSupportBoP campaign across Twitter.
While the film received somewhat positive reviews from the usual critics, it ended up faring poorly at the box office after the marketing for the movie was thought to have repelled audiences.
However, several fans chipped in and started tweeting with the hashtag #ReasonsToSupportBoP, in an effort to share their appreciation for the movie and try and get some attention for it.
As expected, many of the reasons fans gave to support the movie weren't down to the quality of the movie – but due to the identities of those behind the movie.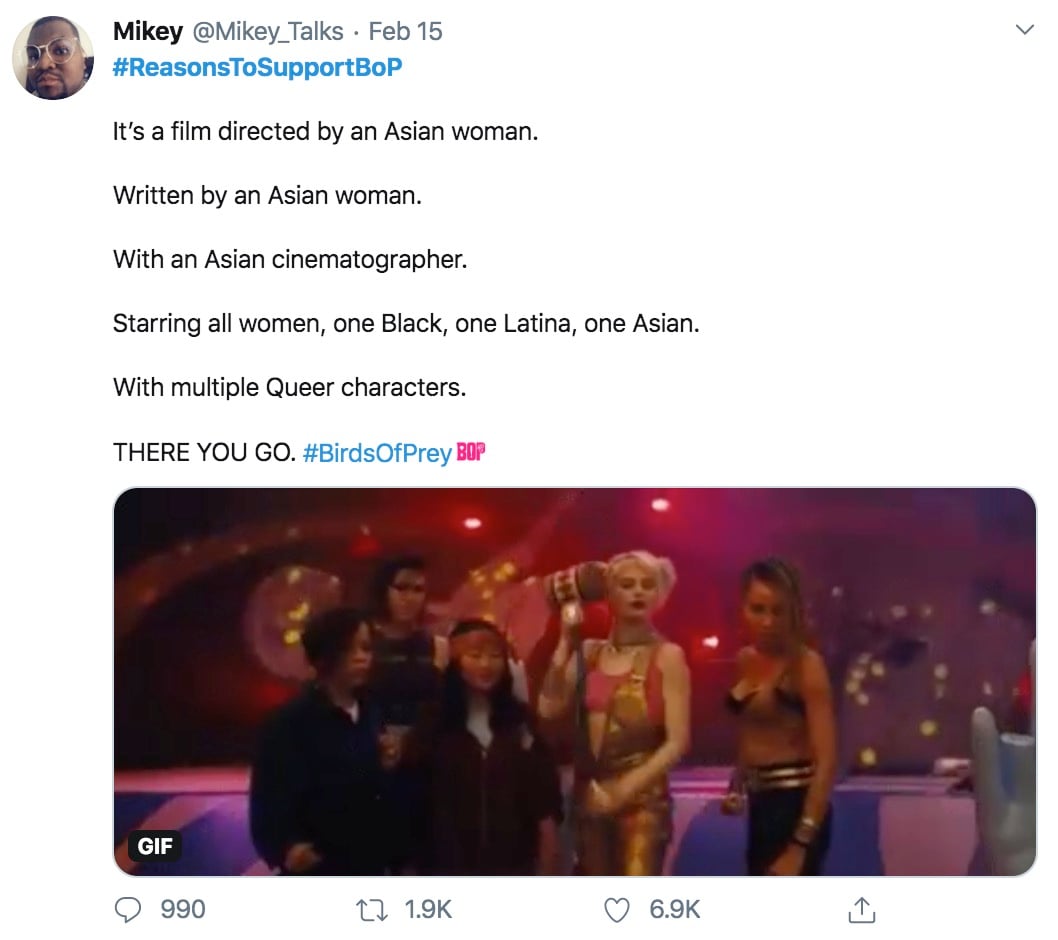 As a result, the director Cathy Yan expressed her gratitude while tweeting that she was delighted with the #ReasonsToSupportBoP movement.
With over ten thousand tweets to the hashtag, Birds of Prey began to trend across social media platforms.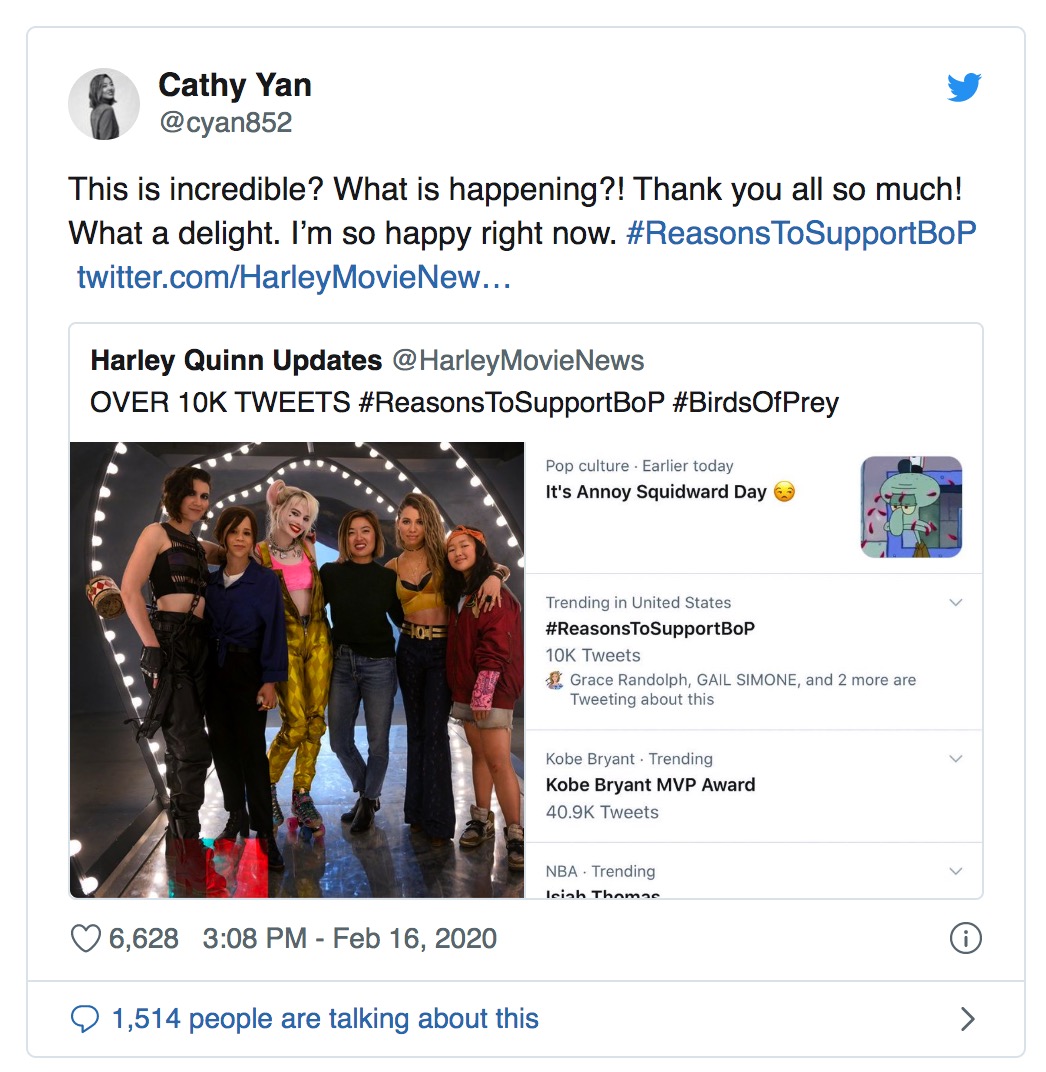 "This is incredible? What is happening?! Thank you all so much! What a delight. I'm so happy right now. #ReasonsToSupportBoP," tweeted Yan.