The "Hong Kong Chronicles" website, which was used to organize and document protests, as well as provide information on pro-government officials, has been blocked in the region as certain ISPs are unable to access the website.
Internet users using ISPs such as Smartone, China Mobile, PCCW, and Hong Kong Broadband have reported that they can't access the website, leading to speculations regarding whether the police have asked ISPs to block the website.
While the police have not really commented on any individual cases of being shut off from the "Hong Kong Chronicles" website, they simply said that they would handle the whole issue in accordance with the Article 43 of the "Minato National Security Law."
The Article 43 of the law states that the police may require service providers, in this case, ISPs, to report electronic platforms that can endanger national security.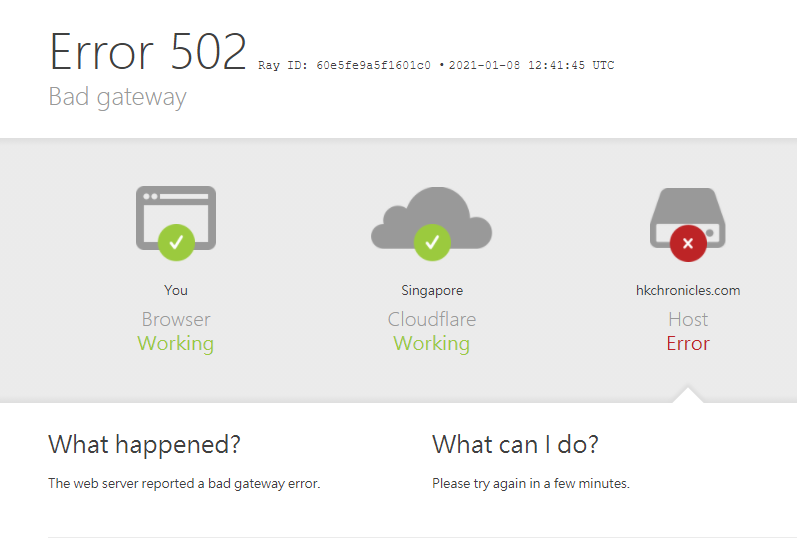 When a local news outlet approached Hong Kong Broadband about a potential ban on the "Hong Kong Chronicles" website, the ISP stated that the website was not banned. On the other hand, PCCW did not comment about whether it had banned the website based on police orders.
HKChronicles made the following statement: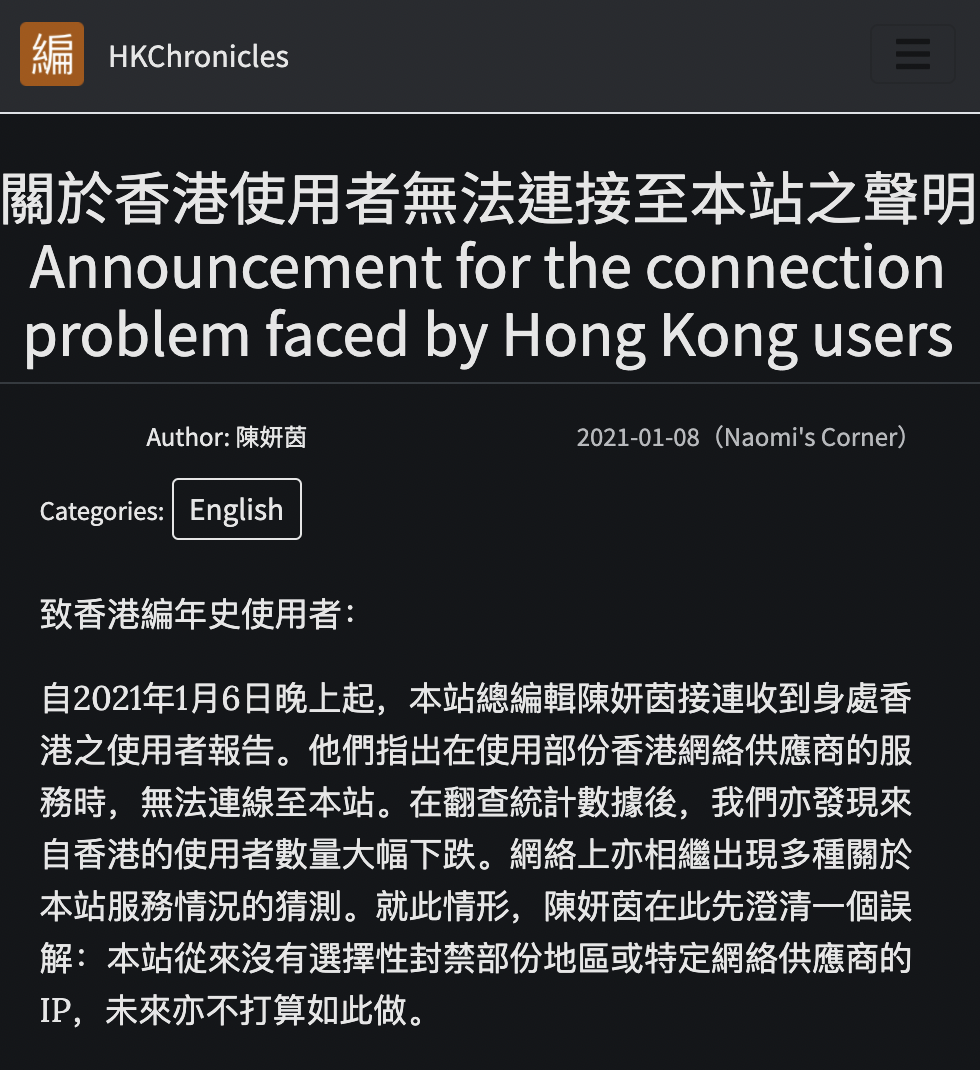 "Since the evening of January 6, 2021, Chen Yanyin, the editor-in-chief of this site, has successively received user reports from Hong Kong. They pointed out that they could not connect to this site when using the services of some Hong Kong network providers. After checking the statistics, we also found that the number of users from Hong Kong dropped sharply. There have also been many speculations about the service status of this site on the Internet. In this case, Chen Yanyin first clarifies a misunderstanding: this site has never selectively banned the IP of some regions or specific network providers, and does not plan to do so in the future…
After communicating and investigating with the supporters of this site, we found that some network providers in Hong Kong deliberately discarded the data sent by the user when processing the request to connect to this site, so that the user could not obtain the server As a result, the content of this site cannot be viewed, and other sites sharing the same IP address with this site are also affected to a certain extent. According to various users, the network providers currently participating in the blocking of this site include Smartone, CMHK, HKBN, PCCW, etc."
The chairman of the Hong Kong Internet Providers Association, Ye Xuhui, said that there was no official confirmation about any ISP blocking the "Hong Kong Chronicles" website.