Comedic duo The Hodge Twins are the latest online personalities to experience Facebook censorship. Earlier this week, the brothers had two of their Facebook videos taken down and were given a three-day suspension after Facebook decided something they said in the videos was "hate speech."
The first video titled "Liberal Radio Host Charlamagne Tha God Says Alabama Abortion Ban Is Really About White Majority Self Preservation" was taken down on Monday for supposedly violating Facebook's "hate speech" rules.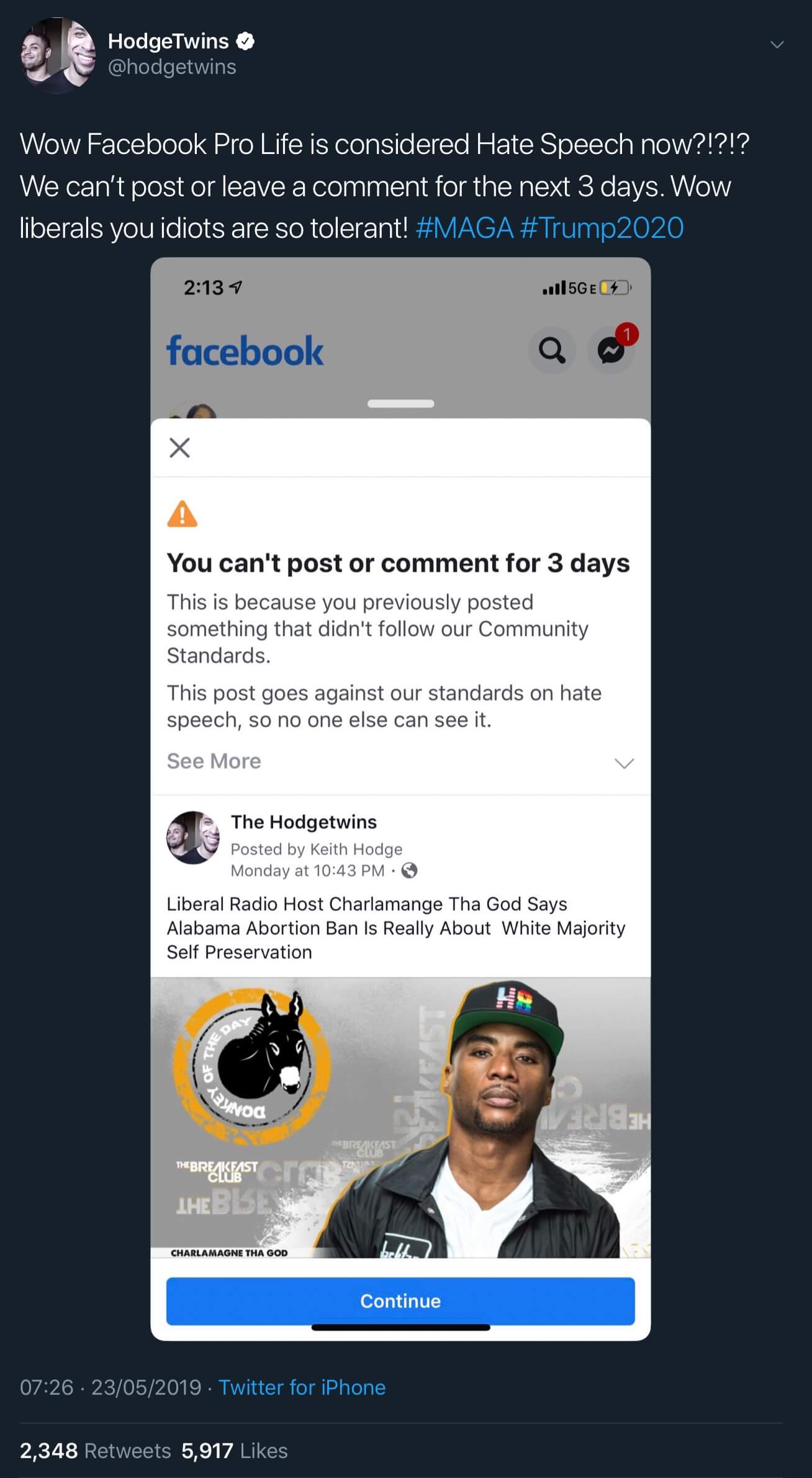 In the video, The Hodge Twins criticized Charlamagne Tha God's suggestion that anti-abortion bills were being passed in states that have primarily white and Republican populations in order to preserve the white race. The twins responded by saying abortion is murder and that his views don't make sense because black babies are aborted at a higher rate than white babies.
In addition to taking down this pro-life video for "hate speech," Facebook also banned The Hodge Twins from posting or commenting for three days.
The second video titled "PBS Arthur Cartoon featured a same-sex wedding with Mr. Ratburn" was removed for going against Facebook's community standards and The Hodge Twins claim that like the first video, this one was also taken down for violating the "hate speech" rules.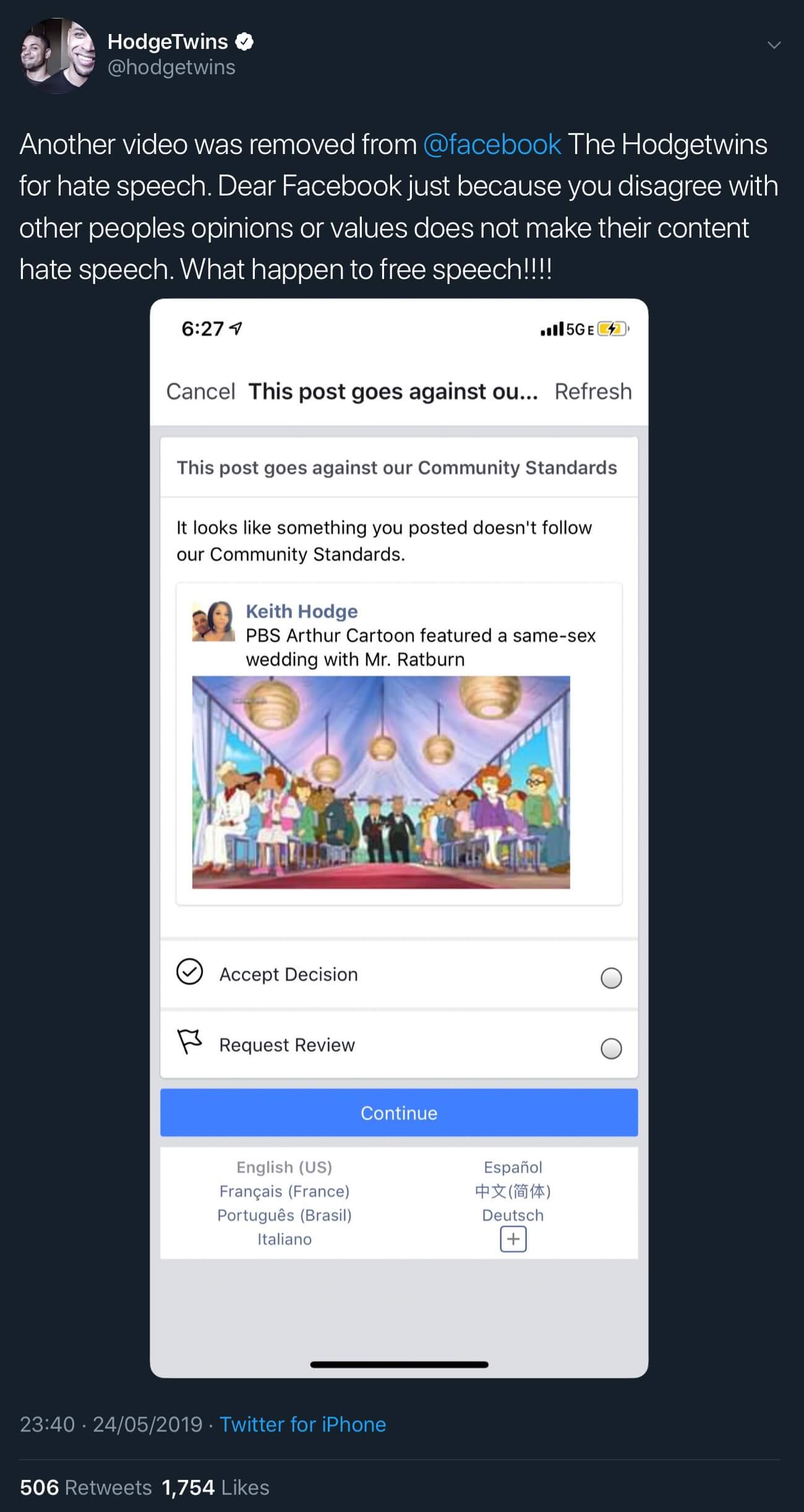 In this video, The Hodge Twins criticized the PBS Arthur cartoon for attempting to socially engineer kids and said that the cartoon shouldn't try to teach kids about sexuality at such a young age.
As is often the case, Facebook hasn't specified which parts of the videos violated its community standards or supposedly broke its "hate speech" rules but The Hodge Twins believe they were targeted because Facebook disagrees with their opinions.
The removal of these videos from The Hodge Twins follows Facebook stepping up its censorship on the platform over the last month and removing large amounts of seemingly innocuous content. Earlier this month, Facebook started taking down posts for simply mentioning political candidate Tommy Robinson and removed photos of the political commentators Laura Loomer and Gavin McInnes. It also censored a post from President Trump's Advisory Board member Jenna Ellis Rives which highlighted how transgender activism undermines pro-choice arguments, saying that it was "hate speech."
In addition to directly removing content, new leaked documents have shown that Facebook also has a creepy "hate agents" list which it uses to keep tabs on people that it's considering removing from the platform. This hate agents list includes many prominent political voices including the conservative commentator Candace Owens, the conservative author Brigitte Gabriel, and the political candidate Carl Benjamin. The list also contains the chilling revelation that Facebook may categorize private conversations as "hate speech."