In a fresh blow to free speech, American satirist and playwright C.J. Hopkins is facing a legal punishment in Germany that could send him to jail for 60 days or slap him with a 3,600 euro fine. The start of this legal tangle is rooted in Hopkins' critique of the German health minister and using an almost invisible image of a swastika on a mask in a book, all in an attempt to lampoon the worldwide response to the global pandemic crisis.
Hopkins was charged with disseminating propaganda contents intended to further the objectives of an erstwhile National Socialist organization.
The judge, who had already rejected Hopkins' free speech argument, delivered the punishment order, given the case's non-jury misdemeanor status. As reported by Racket, Hopkins will, however, have the opportunity to argue for mitigation, though judgment has already been passed.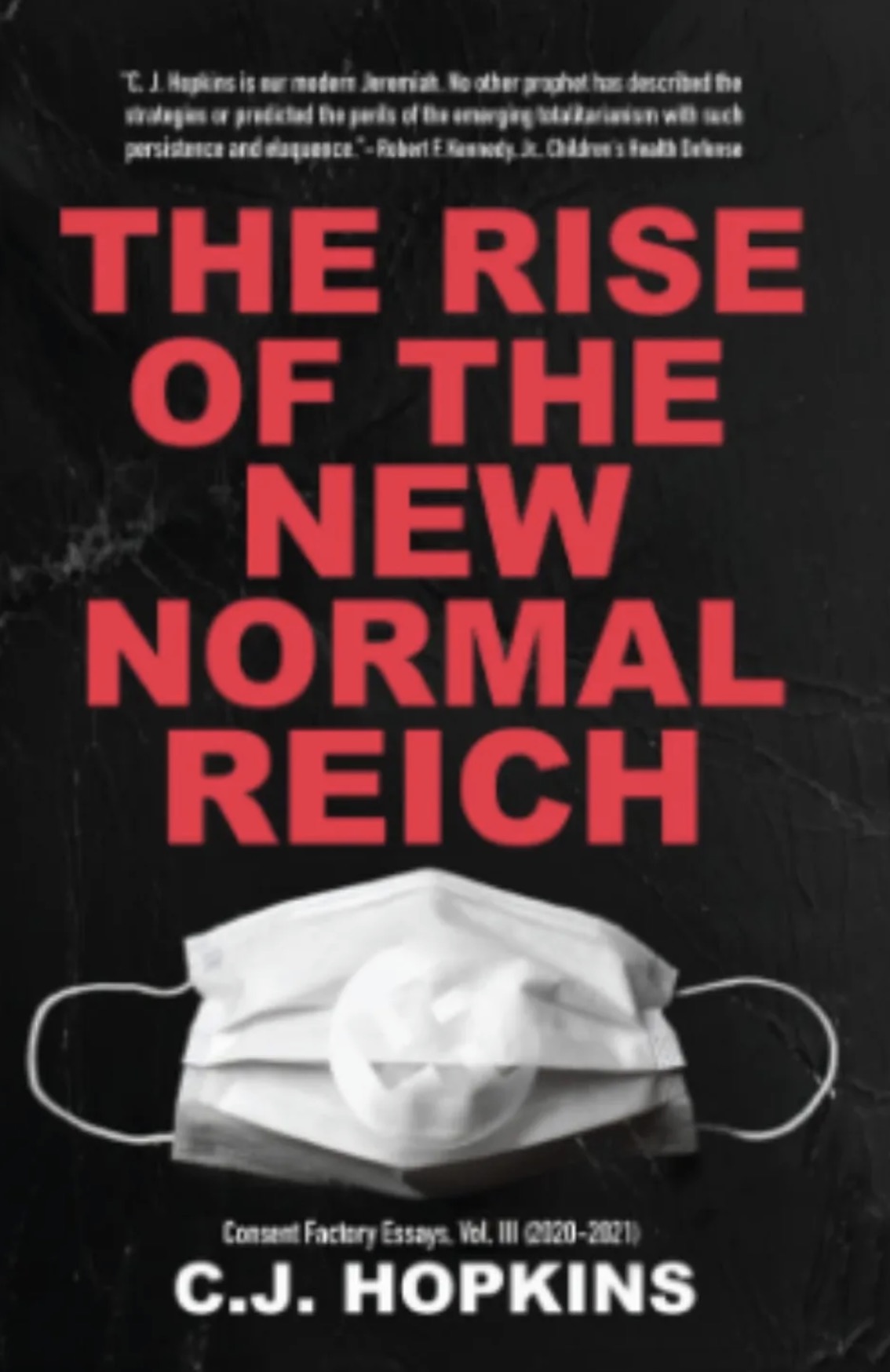 Despite the complicated legal conundrum he's entwined in, it's hard to imagine that Hopkins' satirical portrayals align with an effort to promote the agenda of Nazism when the point of the work is critical of authoritarianism.
This trend, as Hopkins asserts, opens up a dangerous path towards broad-based censorship.
Racket, an independent news platform, has pledged to support Hopkins financially when the case reaches its final verdict.
But the battle is not over for Hopkins. In a triumphant display of undying resilience, he highlighted the importance of his case and its wider significance: it's not just about him, it's about the relentless pursuit of freedom of speech that seems to be losing ground.
Read the interview with Hopkins on Racket.