The Wikipedia page for Hunter Biden's investment firm Rosemont Seneca Partners was removed because editors said it was "not notable." The investment firm is the subject of multiple probes into Hunter Biden's overseas dealings that some have described as questionable.
"This organization is only mentioned in connection with its famous founders, Hunter Biden and Christopher Heinz," a Wikipedia editor said, adding that "keeping it around" would make it "a magnet for conspiracy theories about Hunter Biden."
Recommendations to merge the page with Hunter's official page were refused.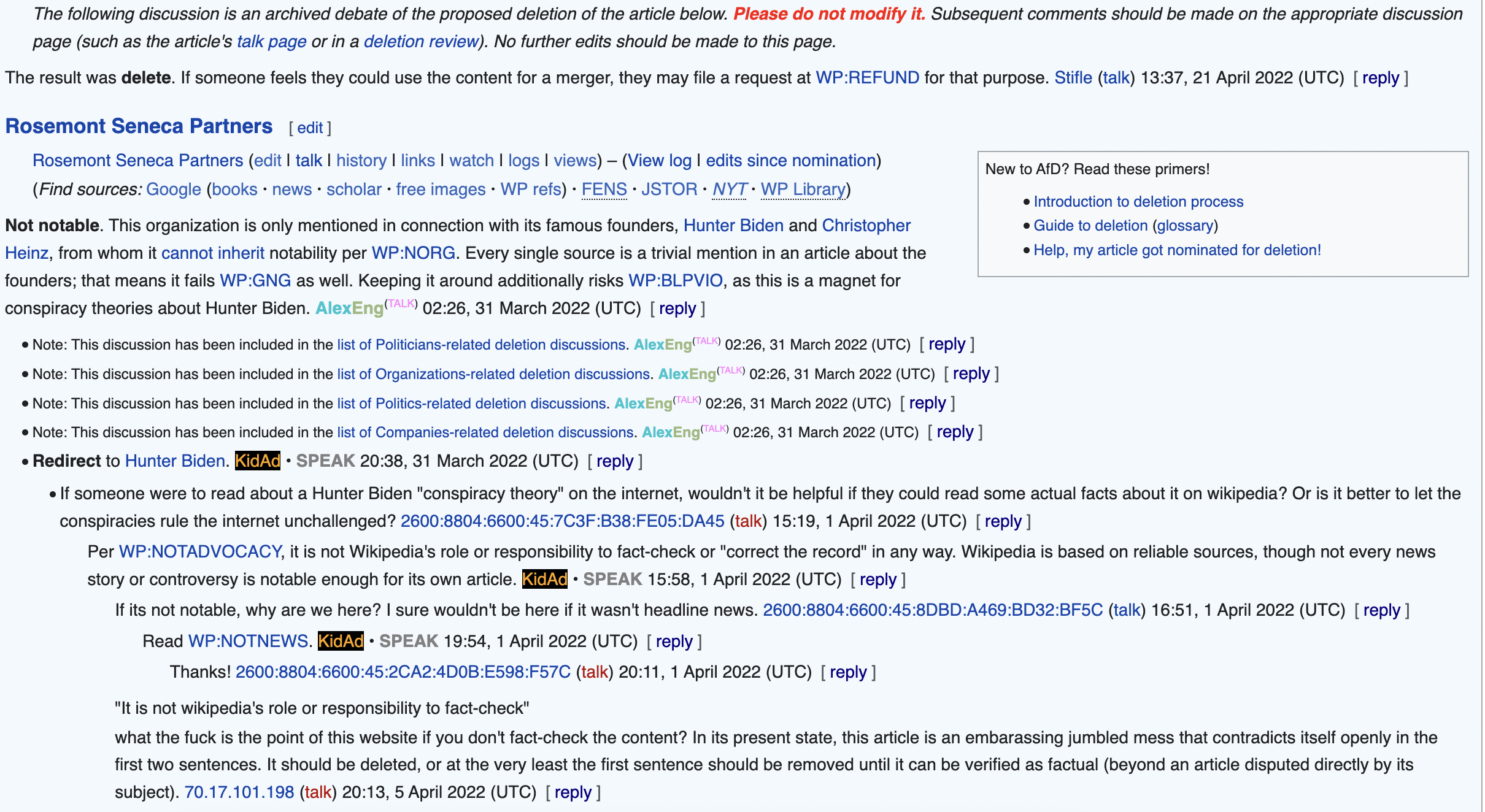 The investment firm's page, which was scant on details, confirmed that it was founded by Hunter Biden, Chris Heinz, and Devon Archer.
The removal of the page underscores the argument of Wikipedia co-founder Larry Sanger that the site is no longer trustworthy and is now a "propaganda" site.
"We think there ought to be a collection of all deleted Wikipedia articles, or the subset of deleted ones that are not just obvious spam or vandalism. The Deletionpedia website, which saved copies of deleted Wikipedia articles, is now defunct," Sanger wrote.
Sanger is looking to find developers who are interested in archiving and preserving deleted and censored Wikipedia entries.