As Reddit pushes on with its attempts to clean up the site of all manner of content deemed problematic – to appease political criticism and to make the platform more palatable to advertisers – its long-time partner Imgur is not sitting by, either.
Not only that, but the image hosting and sharing service may even feel that Reddit's efforts to ban and quarantine various subreddits aren't enough to protect its own interests.
In any case, Imgur has announced that it will stop displaying NSFW subsections from Reddit on its own website. "Over the years, these pages have put Imgur's user growth, mission, and business at risk," the company said.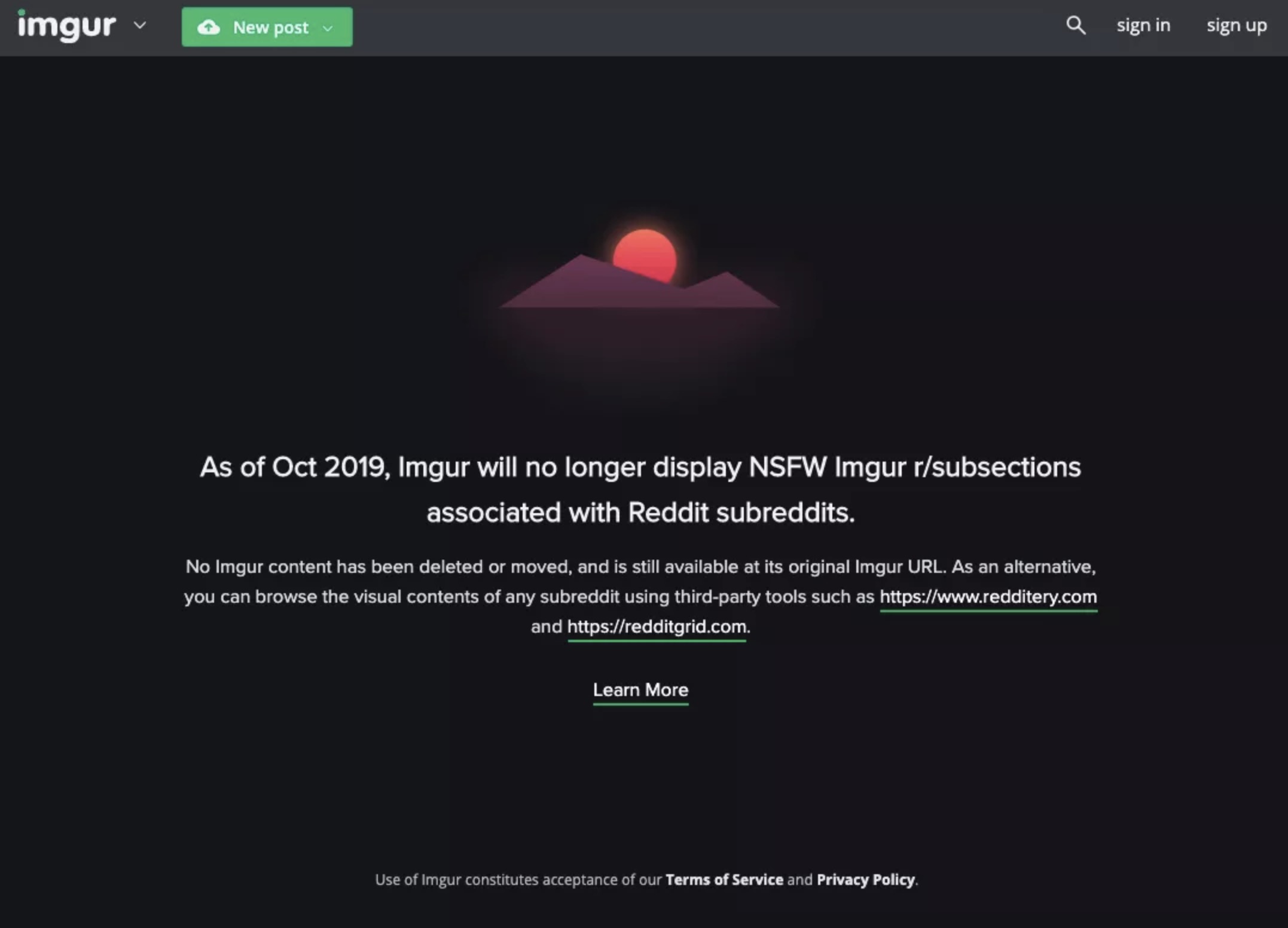 Imgur also revealed that it doesn't associate fun and happiness with NSFW content, saying that the decision is meant to allow the site to be "a fun and entertaining place that brings happiness to the internet for many, many years to come."
In addition to this, users will have to promise to be over 18 and log in to be able to access pages with NSFW content. But at the same time, the company said existing content won't be deleted and will continue to be available on original URLs.
Those who wish to continue to upload this type of content going forward will have to mark it as "hidden," Imgur said, emphasizing that NSFW content will not be allowed in its public gallery community any longer.
As for this content currently found on Reddit – it will remain there and be visible.
Imgur pulling its support for NSFW communities on Reddit can be seen as proof that the two companies, that started out and grew together, are now growing ever farther apart. Reddit was the one who made the first move in this direction when it introduced a native image hosting service in 2016.
It's unclear how that change has affected the share of images hosted by Imgur on Reddit, although the site enjoys the status of one of the most popular ones in the US with over 270 million users.
Earlier this year, Imgur was banned from Google's ad network and, like most platforms these days, may be looking to clean up their content in order to attract advertisers. It also recently made it mandatory for new users to hand over their phone number if they want to create an account.