According to reports from customers and media, India's largest and the world's third largest mobile network, Reliance Jio, has lately been caught trying to pull some sketchy business that, if true, would fly squarely in the face of the country's telecommunications regulations.
On September 27, TalkEsport said that multiple reports – from the network's more than 387 million subscribers – were warning that streams on Amazon's Twitch platform were getting blocked.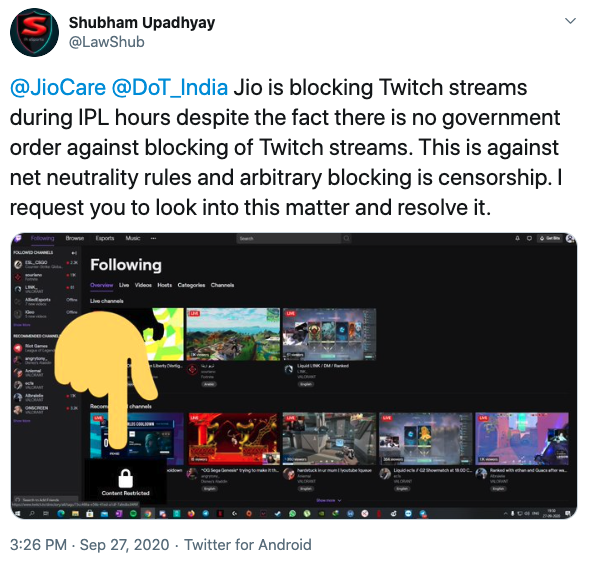 The report explained that India's law prevents any one company from blocking users at ISP level – and the possibility that this rule was being broken by the telecom giant was also seen as the reason for it keeping mum for a while, even as reports about Twitch blocks kept piling up.
The way this manifested for users of the Jio network was a message informing them about a network error, advising them to "try again."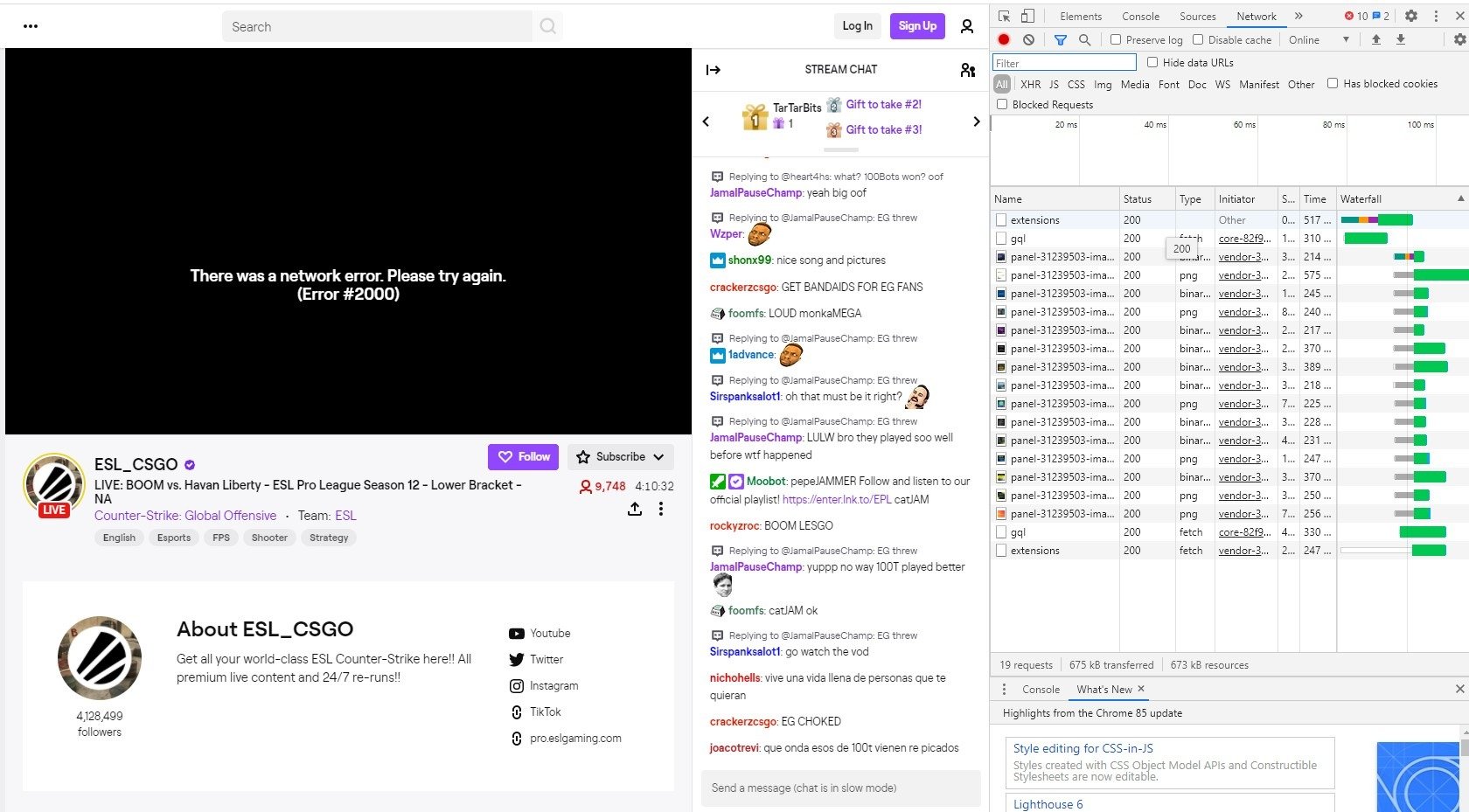 And now, the context: Jio users started getting blocked from Twitch just as the Indian Premier League (IPL) cricket competition kicked off in Dubai, and apparently, got sporadically streamed on Amazon's service. (Think top tier European football leagues, or the NBA and similar in the US, to understand IPL's significance in terms of TV rights).
At this point you might also think this all comes down to copyright infringement – but the truly interesting point is how Jio, in its corporate might, attempted to, at least for a while, flaunt the law of the land and take a shortcut and become the judge, jury and executioner of copyright.
The proper sequence of events in case of copyright infringement of IPL games would have been for Twitch to use its own system to block them; but, as TalkEsport put it – Hotstar, the elusive broadcast rights holder in India (owned by Disney), and the IPL itself, didn't seem "too impressed with the job – and asked the ISPs to hammer the streams."
(And ISPs in question here are owned by Jio the giant.)