Instagram appears to be tirelessly working on adding new features that nobody wants or is asking for. Questionable solutions in search of a actual problem keep cropping up on Facebook's behemoth "image sharing" platform.
To be fair, it's hard to imagine why Instagram itself would want to introduce any of these changes that end up undermining user experience and expectations. The company doesn't seem stupid. But it does seem to be under pressure.
In this context, some of the new features include things like hiding the likes count; absurd efforts such as "fact-checking" memes, i.e. jokes; and now, it's the turn of any photo-edited (i.e.. "photoshopped") images to be flagged as "false according to a Facebook post by photographer Toby Harriman.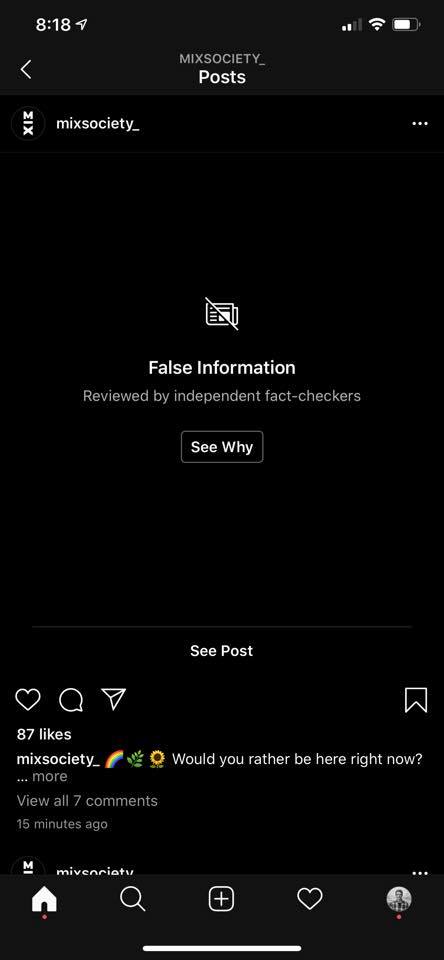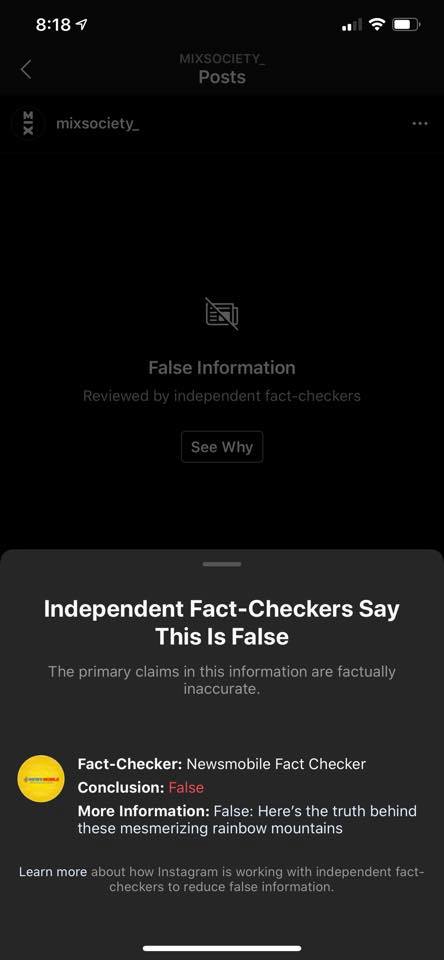 According to Harriman, this is all actually true. The San Francisco-based photographer first says that he came across images in his Instagram feed labeled as "false information." It's one of those ambiguous measures that social media giants get away with: suppressing content that doesn't violate their terms of service while never outright banning it either – because it doesn't violate any terms of service.
"Looks like Instagram x Facebook will start tagging false photos/digital art," Harriman wrote on Facebook. Of course, he wasn't exactly sure about what's going on here – who would be:
"Probably only if that art is listed on a false checker site? Or if the IG (Instagram) page is listed as media vs artist?," he continued.
"Interesting to see this and curious if it's a bit too far. As much as I do love it to help better associate real vs photoshop I also have a huge respect for digital art and don't want to have to click through barriers to see it," Harriman's Facebook post concludes.
Excuse us – but for a platform like Instagram that gained its claim to fame as the premium place to share photos heavily altered by all kinds of filters – could Instagram now be taking this whole new "documentary, forensic-style images only, please" policy a little too close for comfort when it comes to its own brand?
In this case it means that Harriman came across images that were instantly visually discredited with "false information overlay" – while actually remaining available to anyone willing to go ahead and click/tap through.
But if the "logic" of flagging this type of imagery as "false information" is followed through to the end – whatever will happen to every influencer altering their appearance into oblivion by using the likes of the notorious Facetune app – will these also be going away now on Instagram? And where will Instagram's business model be going?
With the big picture in mind of how this platform earned its place in the world in the first place, and the way it now responds to outside pressure by introducing some dubious changes, observers must wonder: will Instagram end up devouring itself?