It's Easter Sunday, the holiest of all Christian holidays, and Instagram users are discovering that Instagram has decided to hide the #easter hashtag from the "Recent" tab.
The "Recent" tab is the place that Instagram users go to see what hashtags are trending on Instagram. It's a great way for users to see the most popular trends of the day and discover content based around that tag.
As you might expect, on Easter Sunday, #Easter is actually the top hashtag being used by Instagramers, with over 23 million posts, at the time of writing.
However, when selecting the "Recent" tab on the hashtag, users are met with the following message: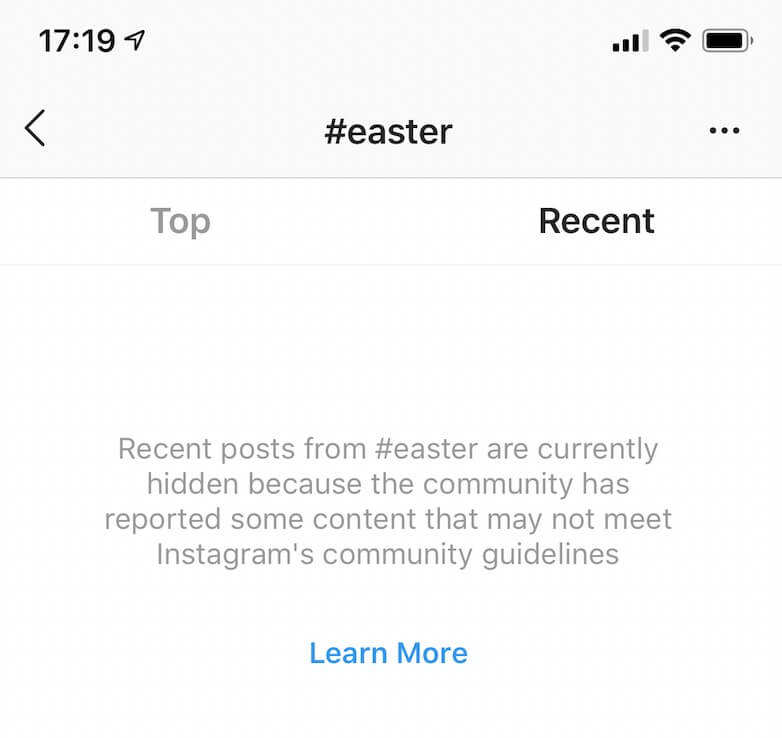 "Recent posts from #easter are currently hidden because the community has reported content that may not meet Instagram's community guidelines."