Facebook-owned Instagram is accused of censorship for restricting a page that raises awareness on Endometriosis, a chronic condition that affects women.
Endometriosis is a chronic medical condition where the cells on the womb lining are present in other parts of the body. The condition causes excruciating pain, painful or heavy periods, fatigue, bowel and bladder issues, and even infertility. The condition affects approximately 176 million women globally.
The page, "endometriosis_survivors-ness," is run by Keisha Meek, a 28-year-old woman from Leeds UK, who was diagnosed with the condition at the age of 21. She realized her account had been restricted when she tried to post an Instagram Live video.
The restriction meant she could post anything on the page. Additionally, Instagram banned her from replying to Endometriosis UK, the largest non-profit for the condition, and using endometriosis-related hashtags, which have been trending as March is the Endometriosis Awareness Month.
"Now they have put restrictions on my account! @instagram this isn't ok! Silencing us for raising awareness of a health condition that is impacting nearly 200 million people worldwide! #endometriosisawarenessmonth FUMING," Keisha wrote on Twitter.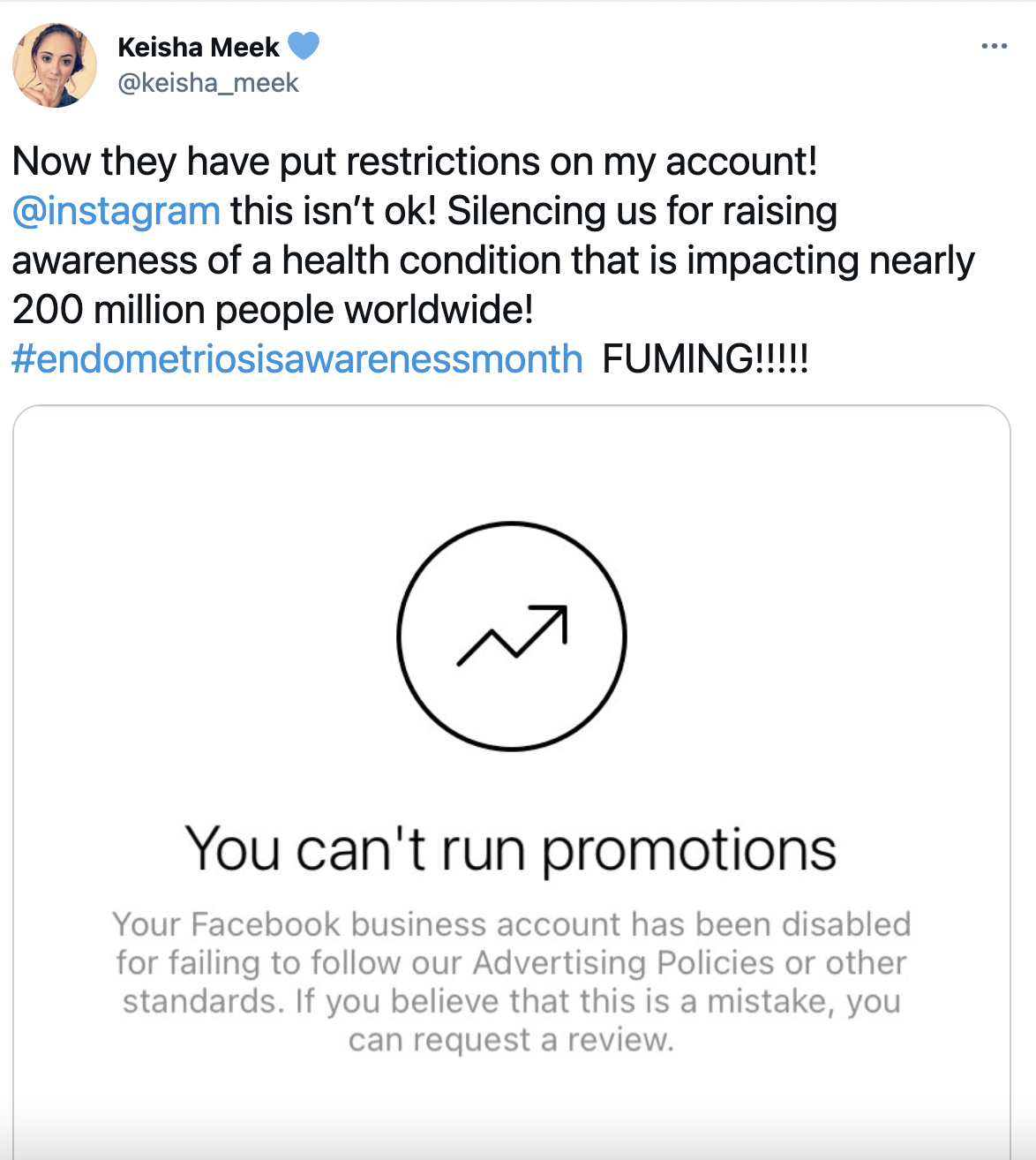 Endometriosis UK also spoke out, tweeting: "Good morning @instagram – we are being told by several of our supporters that they are being blocked from posting #endometriosis content online. Please don't silence our community, when our voices are already not heard enough."
"We'd be grateful if you could look into this," it added.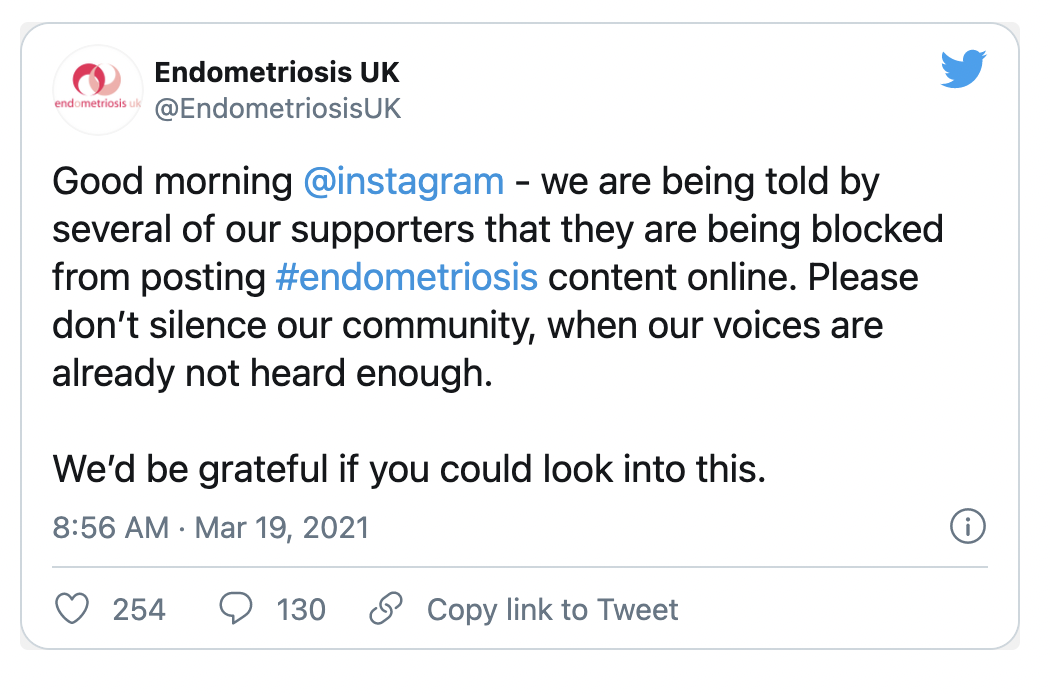 Speaking to Leeds Live, Keisha said she was frustrated with the restricting of her account.
"It's really frustrating," she said.
"It's so bad they've restricted my account, Endometriosis UK and stopped everyone tagging them. Me and the leader of the Newcastle group were doing an Instagram Live, it wouldn't post because it was saying it was restricted. That's when I realized something was going on.
"We want to know what's going on, we're posting something that impacts so many people across the world. They're stopping us from doing that.
"I can't get my head around it, someone must've restricted it for some reason probably because they don't understand it. I don't know, it's worrying when it's a critical time for us really.
"I feel like they're trying to silence us, to be honest."
After Reclaim The Net contacted Instagram about the issue, Instagram reversed the lock – saying that their detection systems thought it was "spam."