Controlling China's communication is easy for its government, but abroad it's not that simple. However, an artist known as @YuumeiArt has reported being censored by Instagram after her art supporting Hong Kong protestors was removed.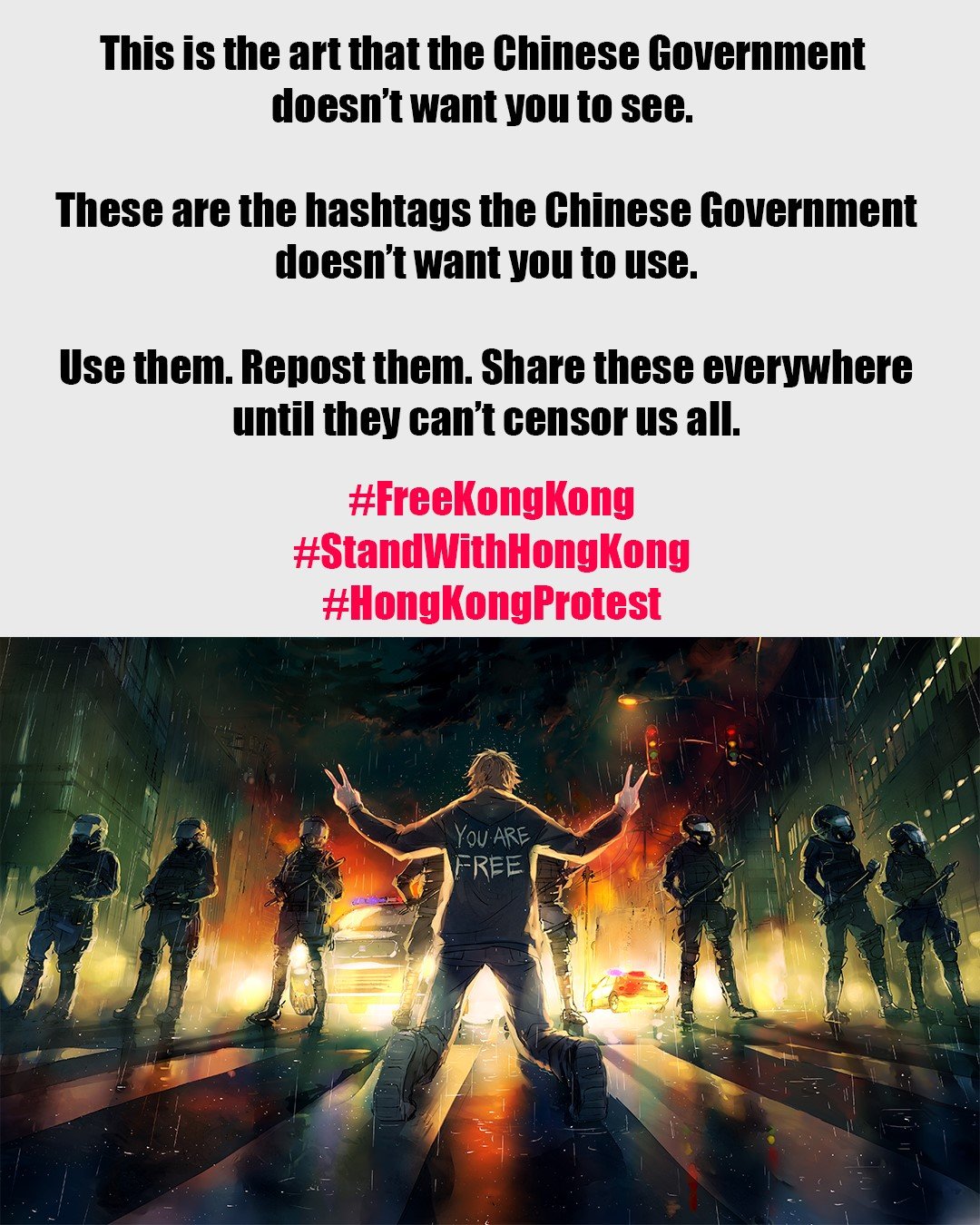 Yuumei explained that on September 18 she posted an image on her Instagram account where an activist is seen on his knees in front of a group of police officers. This piece is not new for the artist; in fact, it was created seven years ago, and periodically she re-uploads it to its networks to gain visibility.
However, this time it was different since, in addition to publishing the drawing, she accompanied it with a message in support of Hong Kong's freedom, including some Hashtags referring to the nation's protests.
The image only lasted one day and on September 19 Instagram would delete it. The reason attributed to it was "hate speech." How is it that an image that you have published several times in seven years now turns out to be a problem? Yuumei believes that this is a direct attack by the Chinese government who have taken advantage of the social network content blocking systems.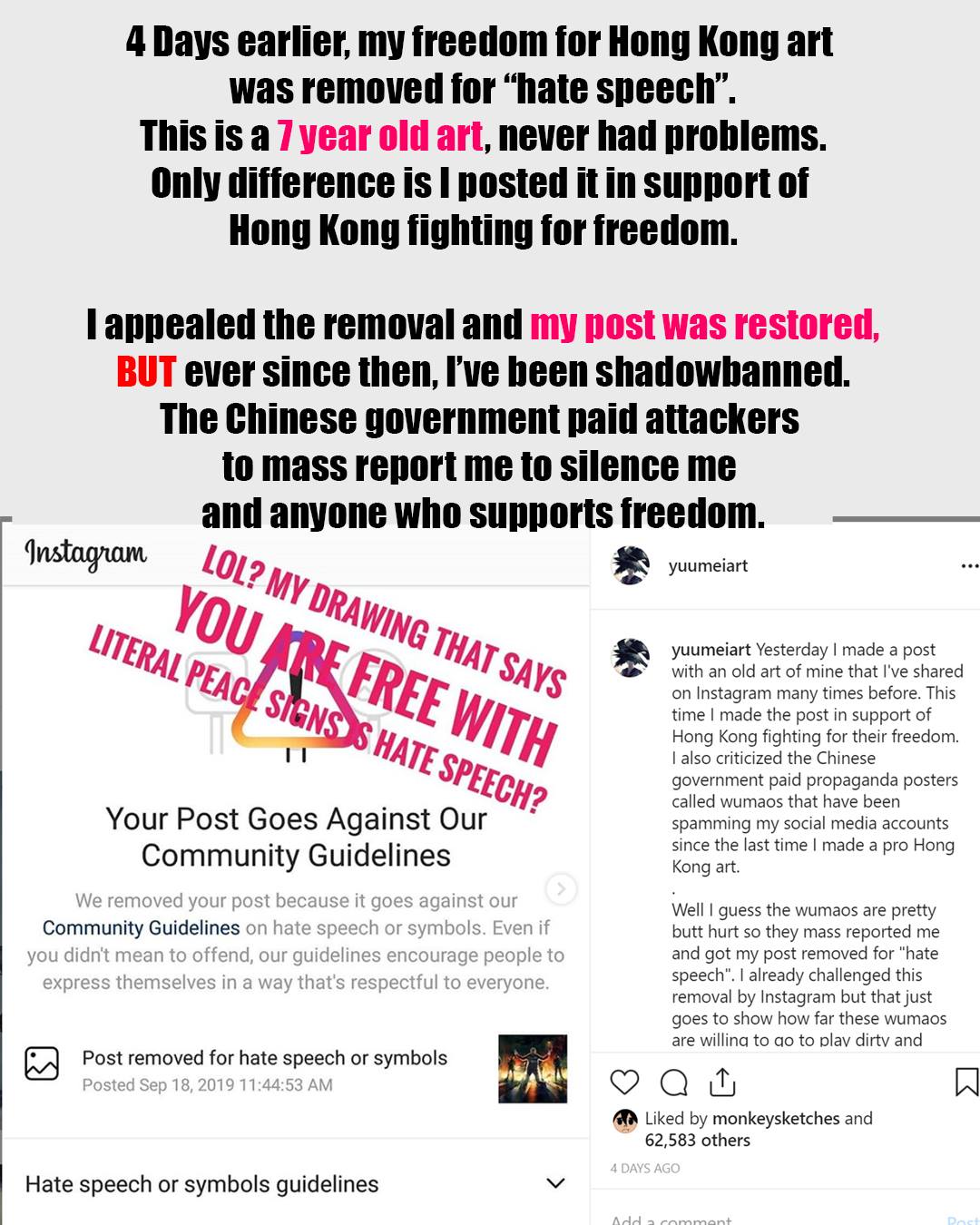 The artist says that "they have hired a large number of attackers to mass report content related to the protests." These mass reports result in the removal of publications automatically, even if they do not violate any rules. Additionally, something called a "shadowban" happens on Instagram, which is when the content of an account drastically loses visibility due to multiple causes, including mass reports.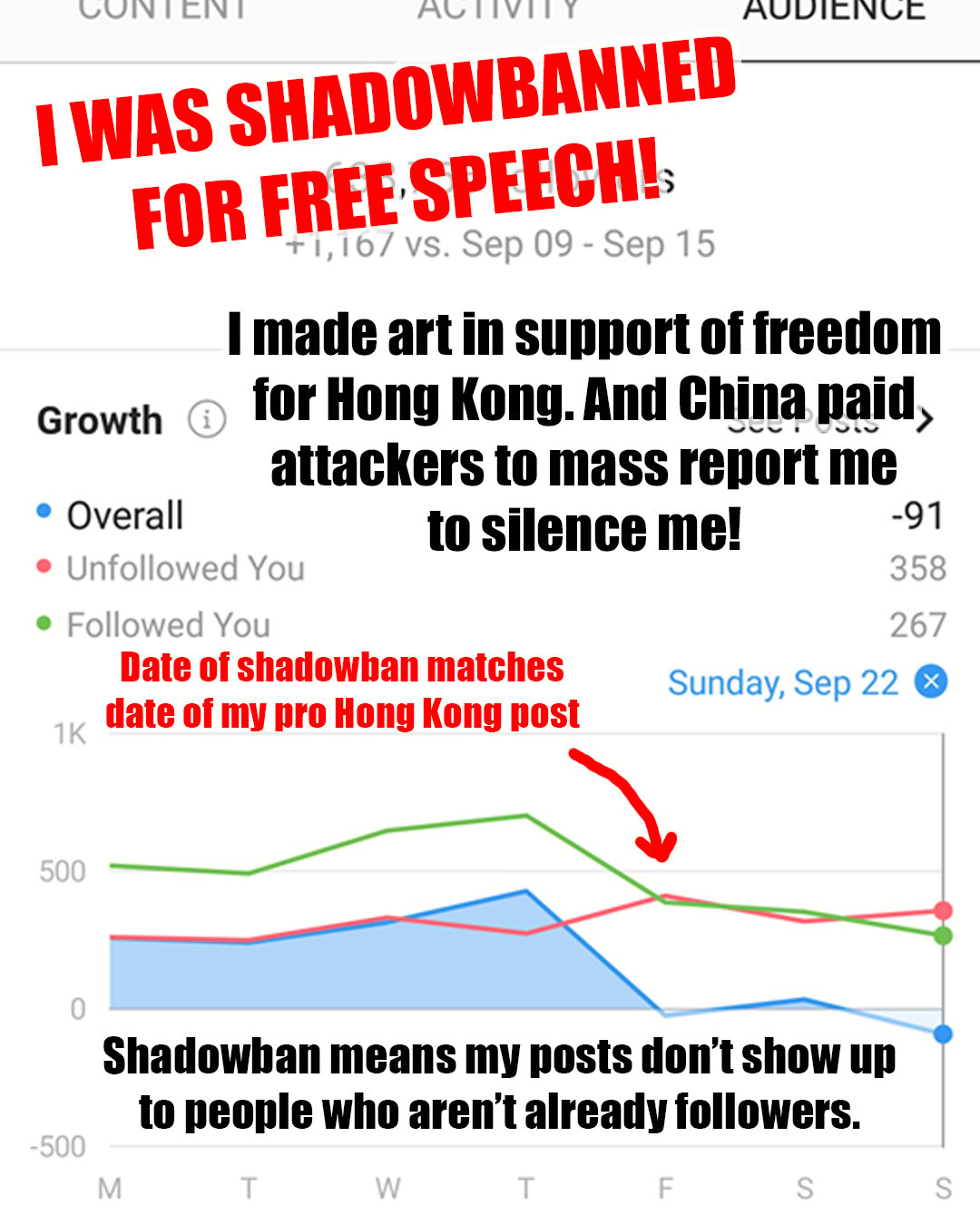 Yuumei contacted the Instagram team and they made her post visible again, but this does not eliminate the shadowban she is going through, making her post visible only to her followers, compromising the arrival of new followers, and eliminating the appearance of hashtags in the search engine of the social network.
In fact, she showed how from that day on, the number of followers she gained daily fell by more than half. Searching for her account in the Instagram search engine will not present her profile as the first result, making it difficult for her to gain followers at the normal pace.
An extradition law that could increase Chinese repression
Recall that these protests are given by an extradition law proposed by the Hong Kong government, which would allow surrendering requested persons to the authorities of other countries with whom they do not have bilateral agreements.
Although the government maintains that it is a way to solve cases where there are legal loopholes, citizens are concerned that it can be used as a way to violate their human rights, since they could be returned to China for political persecutions.