Musician and podcaster Jordan Sarmo has announced that Instagram deleted his post about Kyle Rittenhouse, a teen who is on trial for first degree murder of two men – that he says he committed in self-defense, as he was being chased and feared for his life.
But the case has become just the latest in a flurry of highly divisive issues plaguing US society, and mainstream social media seem to have chosen to err on the side of censorship and stifle any voices supporting Rittenhouse, even though the trial is still in progress and he is therefore presumed innocent until proven guilty.
Sarmo's post that Instagram censored showed Rittenhouse break down in tears while he was testifying about the events in Kenosha, Wisconsin, during the rioting in the summer of 2020.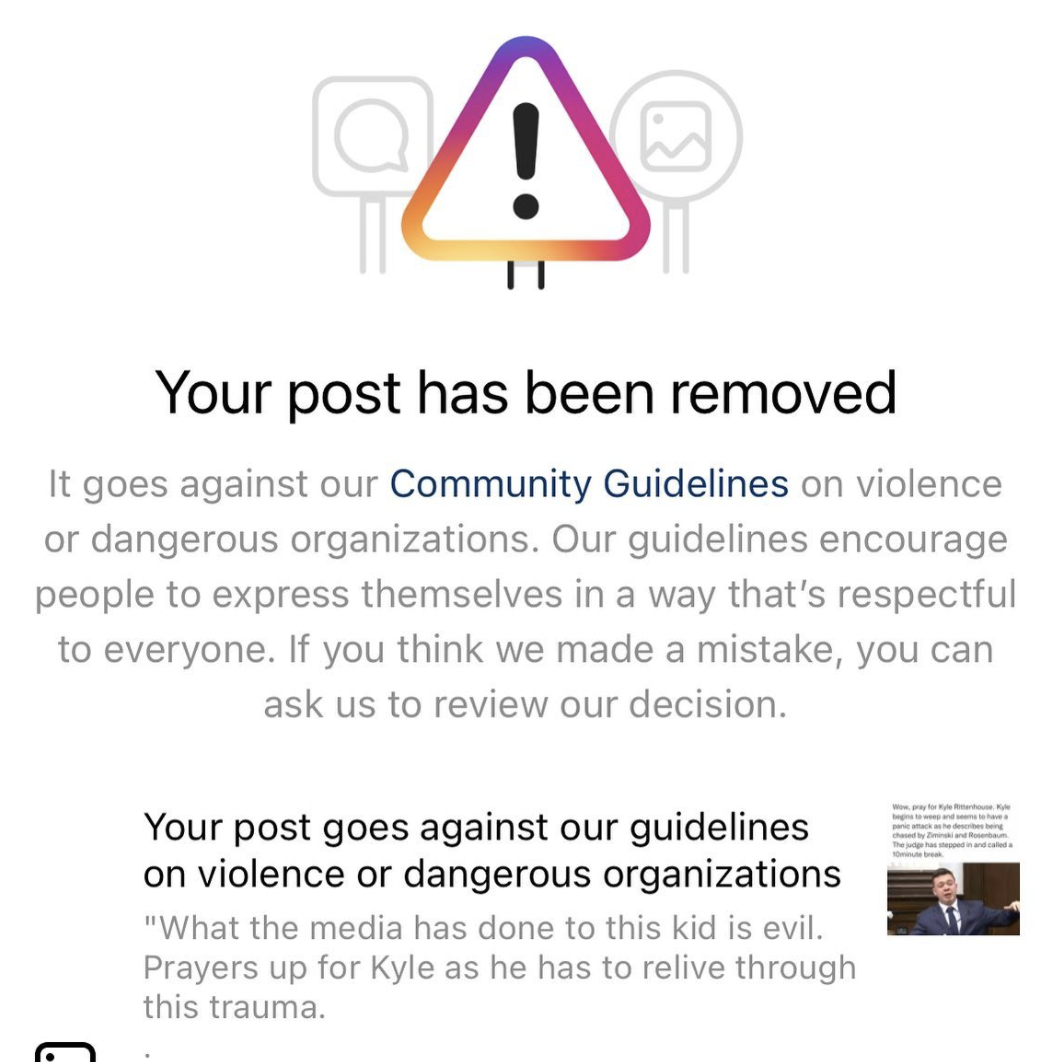 In a follow-up post on Instagram, Sarmo was incredulous that the video from the courthouse – which is otherwise being shown on news outlets, without censorship by social media – was qualified as going against the rules enforced by Facebook's image sharing platform.
The comment Sarmo added to the video showing the distressed teen take the stand said that what the media had done to Rittenhouse was "evil," and added, "Prayers up for Kyle as he has to relive through this trauma."
Instagram said this went against its guidelines on violence or dangerous organizations, and the giant stuck to its guns even after Sarmo appealed against the decision to delete the post.
The podcaster and musician's comment on this was that free speech is "really dead" and that the situation is "insane."
Over on Twitter, Sarmo posted the same video, once again urging people to pray for Rittenhouse and explaining that the defendant appeared to be having a panic attack as he recounted his encounter with the two men he ended up shooting, Joseph Rosenbaum and Joshua Zimiski.
As he was trying to describe the moments before shooting Rosenbaum, the teen became so upset that the judge called a break.
This post by Sarmo is still up on Twitter, the only difference being that unlike in the one on Instagram, this time, he did not call out the media.
Ashley St. Clair, a political commentator, also says that Instagram removed a video she posted that showed Kyle Rittenhouse crying during the ongoing trial. Instagram claimed the video violated its policies on supporting violence and dangerous organizations.
"Instagram removed the video I posted of Kyle Rittenhouse crying," St. Clair explained in a Nov. 10 tweet. "It apparently violates their guidelines on *squints* violence & dangerous organizations. Give me a break!"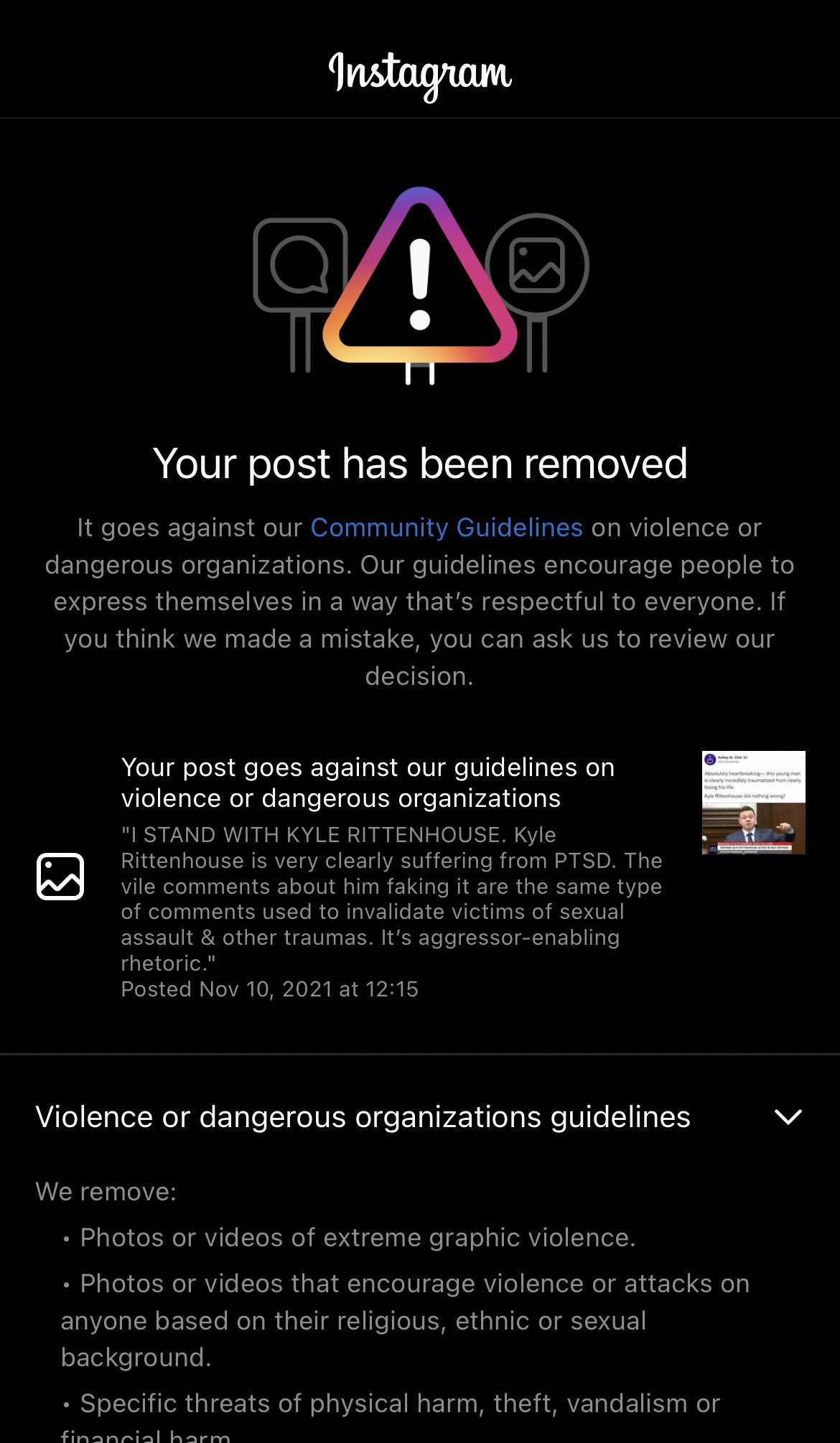 The tweet contained a screenshot of her original post on Instagram. She had captioned the video:
"I STAND WITH KYLE RITTENHOUSE. Kyle Rittenhouse is very clearly suffering from PTSD. The vile comments about him faking it are the same type of comments used to invalidate victims of sexual assault & other traumas. It's aggressor-enabling rhetoric."
Instagram is also not the only Big Tech platform censoring posts about Kyle Rittenhouse. Facebook does not allow users to search "Kyle Rittenhouse."
This article contained additional reporting from Cindy Harper.