With nearly 14 million followers to date, @bestmemes was one Instagram's most popular meme accounts – but it's now suspended from the platform for posting fake giveaways.
The meme account posted fake tweet screenshots of President Trump and President Obama about a $1000 giveaway.
The fake tweets posted by @bestmemes directed users to a campaign that promised to deposit $1000 dollars in return for completing a #StayAtHome survey.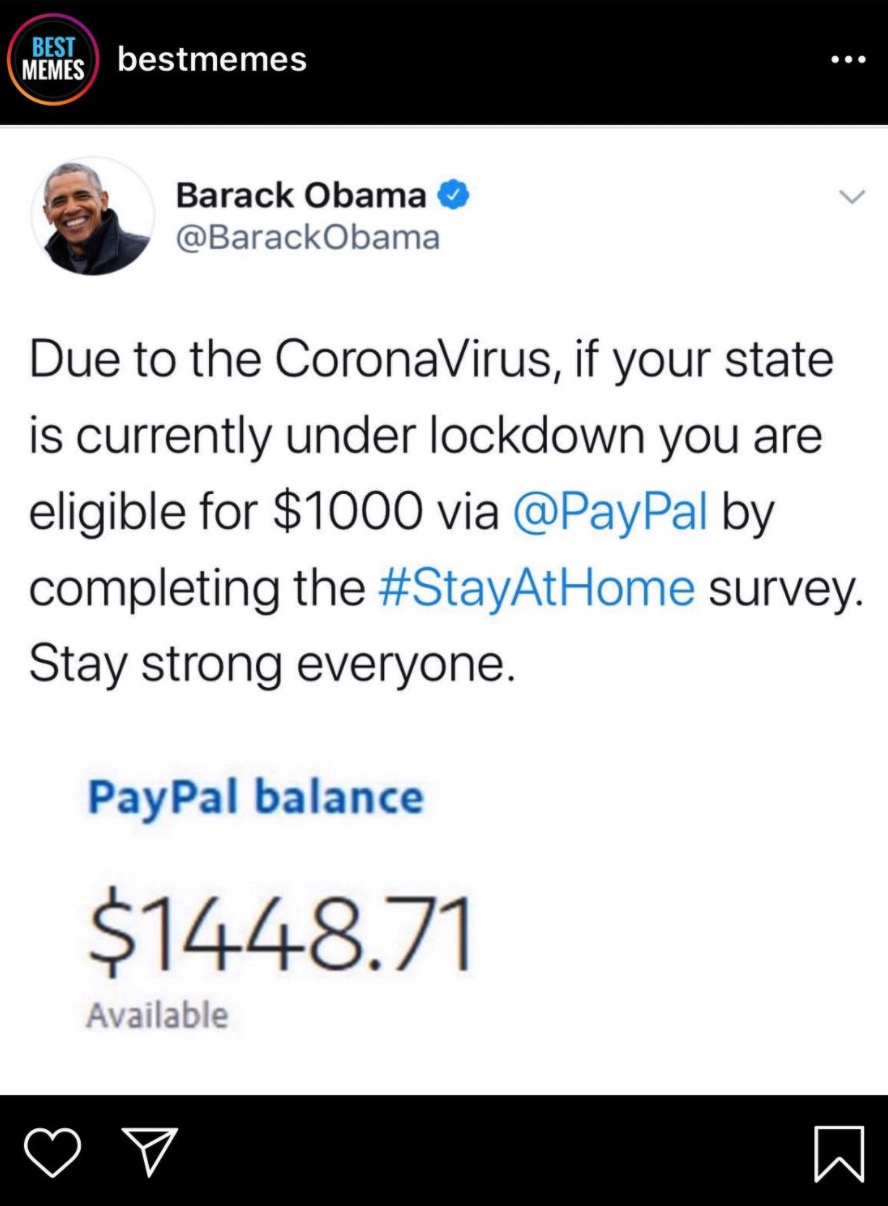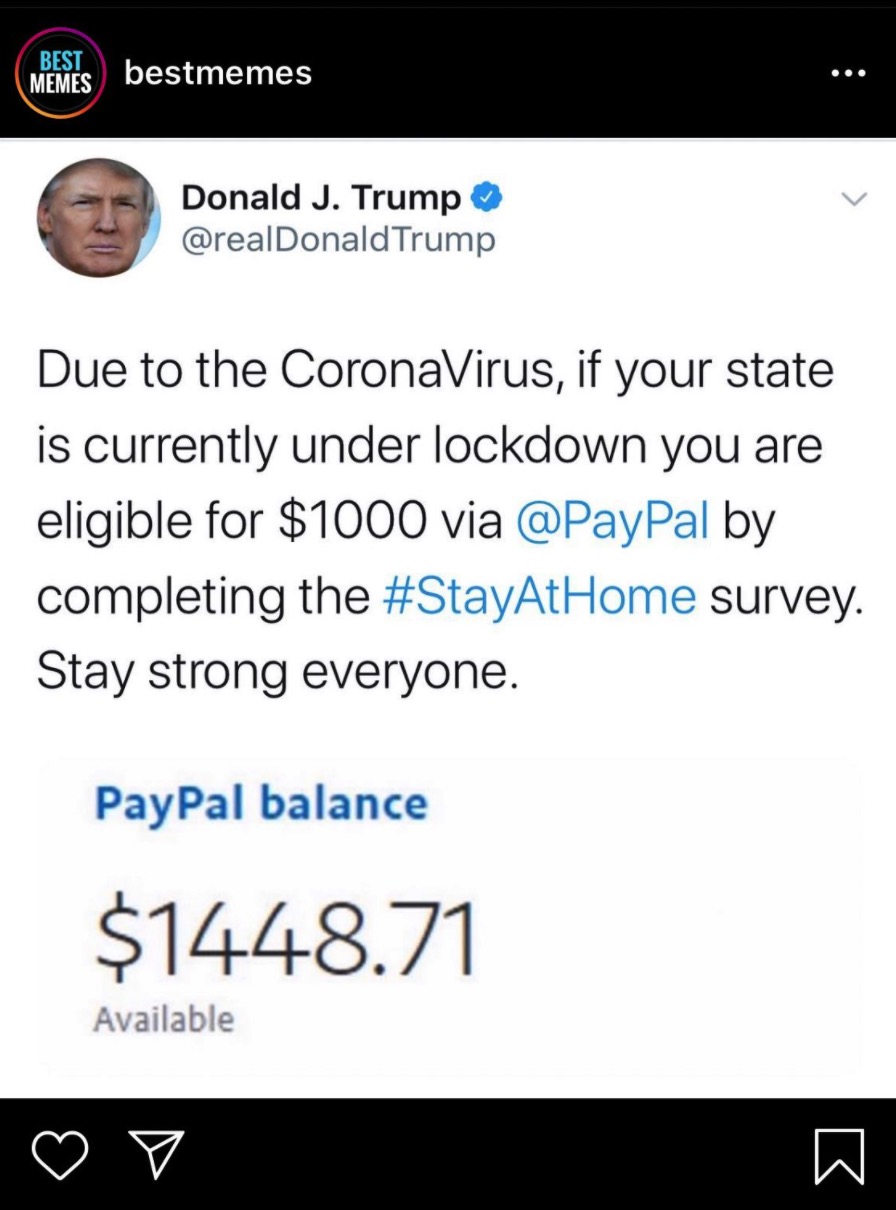 "Due to the CoronaVirus, if your state is currently under lockdown you are eligible for $1000 via @PayPal by completing the #StayAtHome survey. Stay strong everyone," read the tweets, alongside an image of a PayPal balance that displayed $1448.71, to serve as an indication of receiving the $1000 amount.
The Instagram posts also featured a link which led to a survey landing page that hosted a three-question survey asking for the email address of users.
Naturally, the post attracted thousands of likes; but shortly, the image and the link redirecting to the survey disappeared.
As of this Monday morning, the whole account is now wiped off the Instagram platform.