Instagram is working on the implementation of an account verification system for users – which could be for users who go viral on the platform – and which will require a photo of official identification and a video from various angles of the account owner's face.
You may remember when we reported that Facebook was increasing its efforts to collect government ID from users who go viral on the platform. It raised massive privacy concerns as Facebook and the proper handling of user-data don't often go hand in hand – and the idea of having to present your government-issued ID to not be suppressed on a platform was concerning to our readers.
Facebook decided that users whose accounts have a large number of followers must offer the app some identification document issued by the country's government, be it their ID, driving license, passport, or any other legal document in which account administrator's real name appears – or else it could be suppressed.
Human workers at Facebook will analyze the documents submitted. According to the instructions offered in the verification center, once the identity of the account owner is confirmed, the supplied documents would supposedly be deleted from the platform's database after 30 days.
To make the verification more reliable, Facebook will also ask its users to upload their current location and post a selfie-like video from various angles.
Now, there are signs that this feature is coming to Instagram.
The information about the verification process was offered by the application researcher Alessandro Paluzzi, who also confirmed that it will be similarly used on Instagram. In the original message, he presented some screenshots where the interface and the different steps in the verification process can be seen.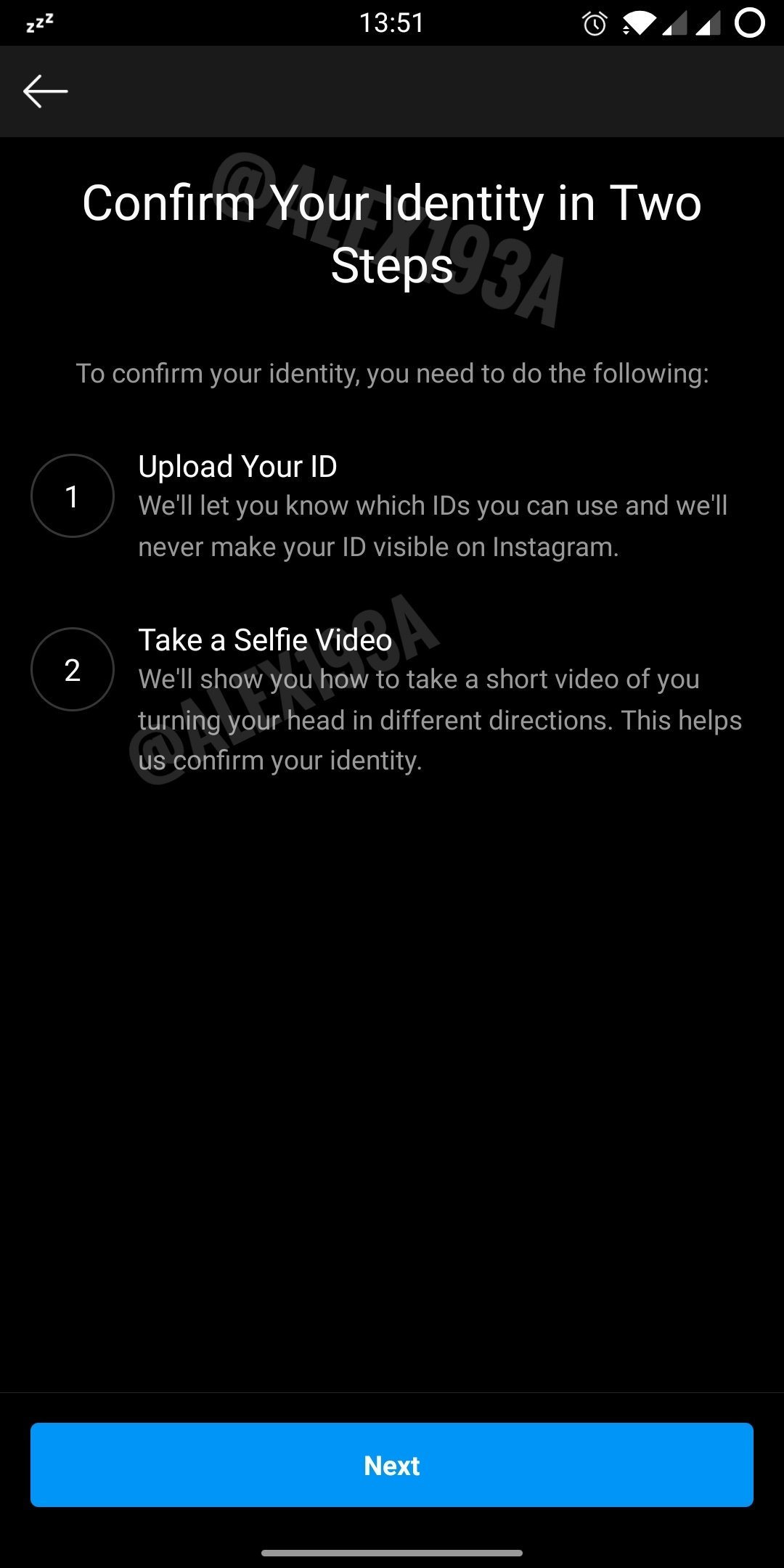 The app will accept documents such as passport, marriage certificate, driver's license, national identification document, vehicle insurance policies, and even name change documents. However, it is not yet known when this verification system will start operating.
Here's betting it's before the US Presidential elections in November.