In protests of the strict hijab law following the death of 22-year-old Mahsa Amini while in police custody, Iranian women in several cities removed and burned their hijabs. Yet, Western platforms such as Instagram are censoring some of this content with a "sensitive" content warning.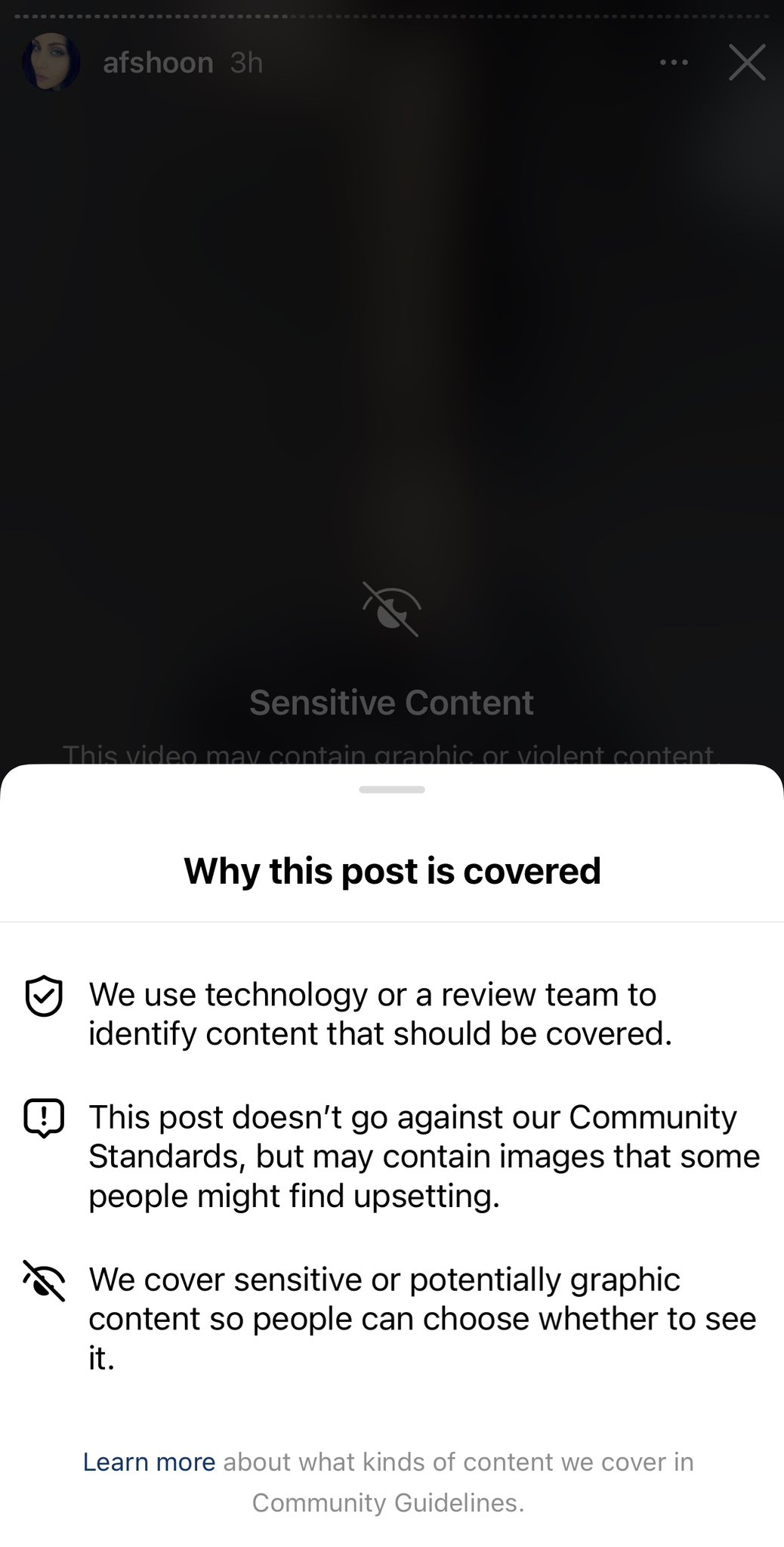 Amini was arrested in Tehran on September 13 for breaking the hijab law. A few days later, she died while in custody. According to protesters and activists, Amini was beaten by the police, causing serious injuries that led to her death. The police have denied the accusations.
Videos shared by Twitter account @1500tasvir, which shares protest videos from inside Iran, show that protests broke out in dozens of cities. Some of the videos showed women removing their hijabs and burning them. A video taken in the city of Sari, a woman is seen dancing with her hijab in hand, then throwing it into a fire as she is cheered on by other protesters.
A video taken in the city of Mashhad, the birthplace of supreme leader Ali Khamenei, showed a woman on top of a police car shouting "We don't want an Islamic Republic."