Some large QAnon accounts on Instagram have been suspended. The news comes a few weeks after Facebook announced it would apply stricter policies to curb "misinformation," especially spread by "right-wing conspiracy theorists" on all its platforms, including Instagram.
The movement has been gaining a considerable following, as evidenced by one of the suspended Instagram pages, @little.miss.patriot, which had about 300k followers. The person behind the account claimed that the account had been suspended without prior warning.
On a backup account, the account owner wrote:
"I have no idea how long my page is disabled for, it will not let me log in, I have no information."
@greatawakening3 claimed that @greatawakening2, which had 117k followers, has also been suspended.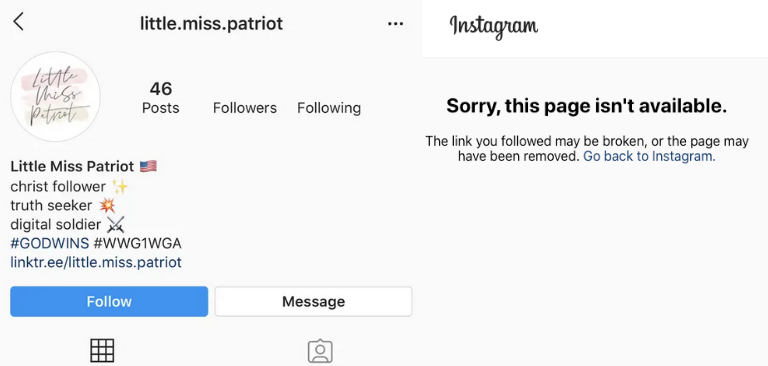 Similarly, the person behind @qthewakeup claimed that they could not access their account. They said, "Can't stop, won't stop," appearing to suggest that they don't plan to let Instagram's crackdown stop them from producing content.
Other smaller accounts promoting QAnon conspiracy theories have not been suspended but many of their posts labeled "false information."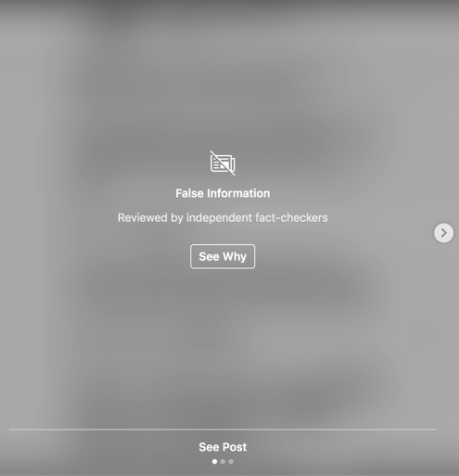 It is also unclear whether the suspensions are temporary or permanent bannings as the account owners haven't been informed by Instagram.