The popular social media account Libs of TikTok was suspended from Instagram for allegedly violating community standards this week. However, Instagram eventually backtracked and reversed the decision after much backlash online.
On Thursday, Libs of TikTok announced the Instagram suspension on Twitter. The screenshot shared along with the post shows the account for violating community guidelines. However, it did not say which specific standards were violated.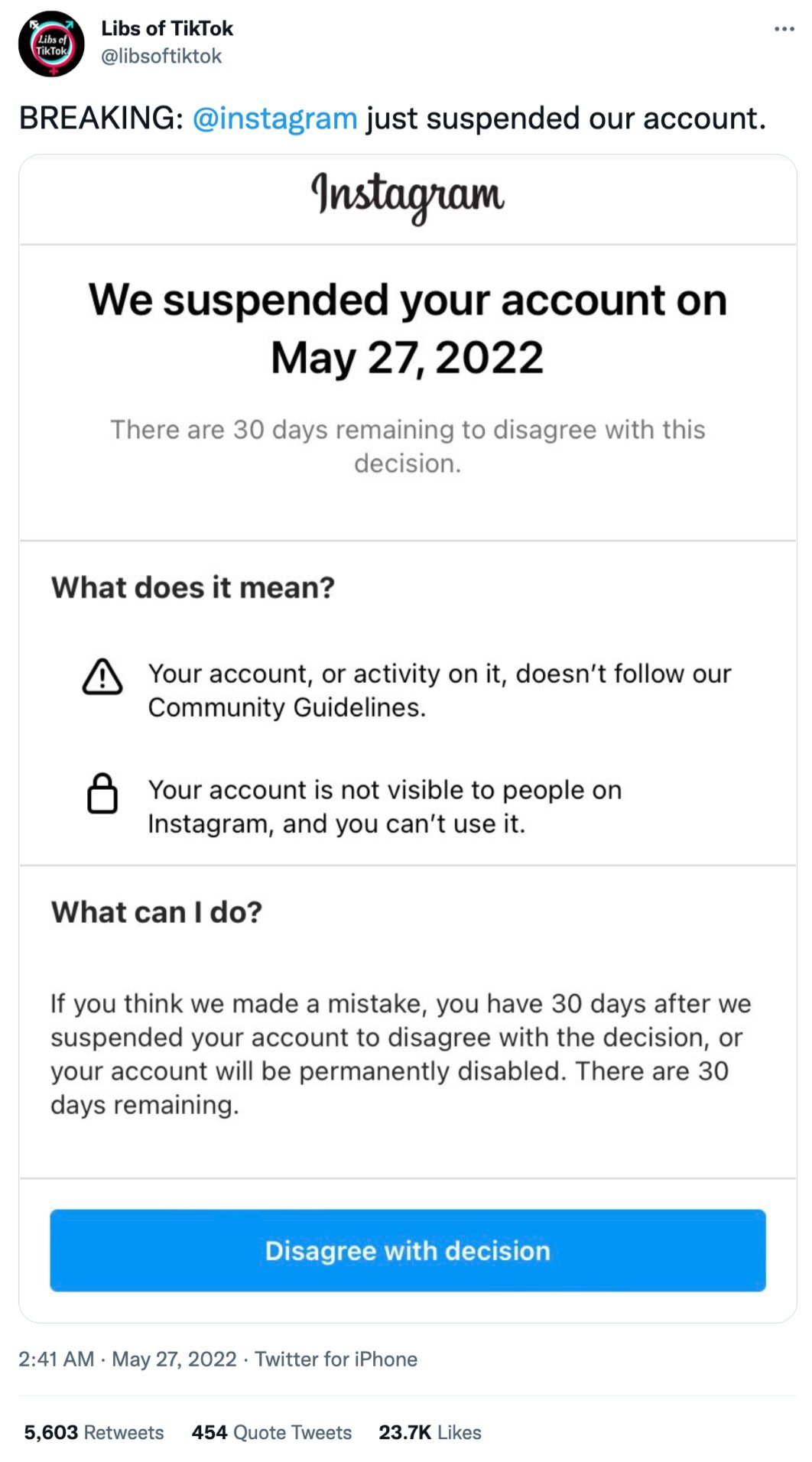 Instagram gave the account 30 days to appeal the suspension.
On May 27, Instagram reversed the decision.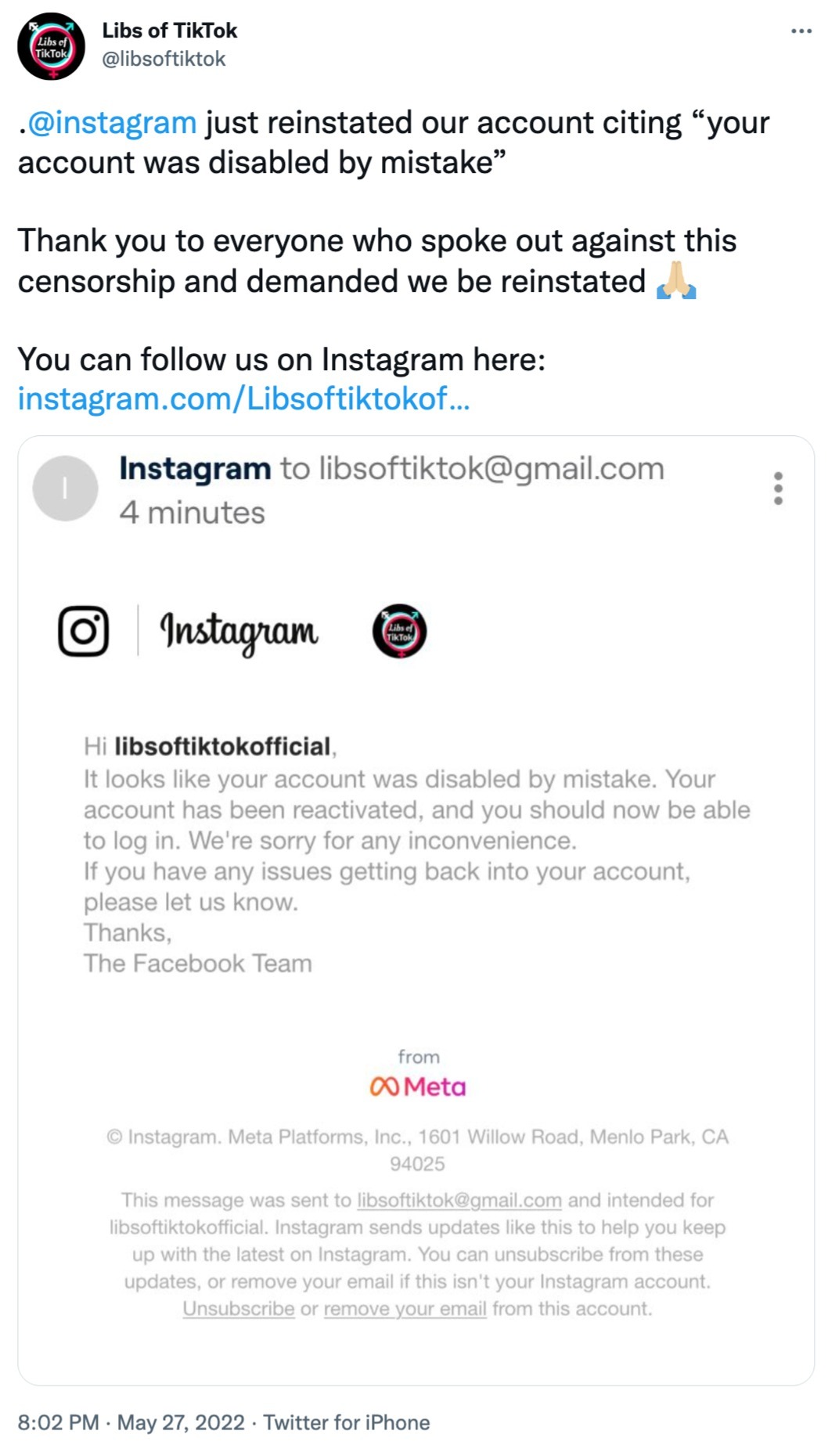 Libs of TikTok is a popular account that reposts images and footage of leftists and does so without commentary.
Recently it has been the target of Big Tech platforms and mainstream news outlets. Last month, it was temporarily suspended on Twitter, and the person behind the account was doxxed in an article by The Washington Post.