Instagram is a social network, but it is adding more and more features that in effect limit the ability of its users to interact with one another or fully understand how their own and other content is perceived and received by others.
Thus, the company recently started to globally test hiding like counts from posts. The goal of this is said to be to make users feel better when receiving a small number of likes – in other words, to make them feel better while using Instagram and thus keep them on the platform for longer.
Another new feature ostensibly in a similar vein is now in the works, as Hong Kong-based researcher Jane Manchun Wong has shared on Twitter.
"Instagram is working on letting users choose who can mention them," she wrote, adding that this can be useful in protecting them from harassment.
A comment left on the post also suggested that Twitter is working on introducing a similar feature. Instagram and Twitter are used for different things and have different audiences – and in Twitter's case, such a new feature could also be useful in hiding users not only from harassment but also from conversation and engagement.
This would be especially interesting when it comes to public figures who love to use the platform but are sometimes unable to accept civil and respectful criticism and even just a different point of view.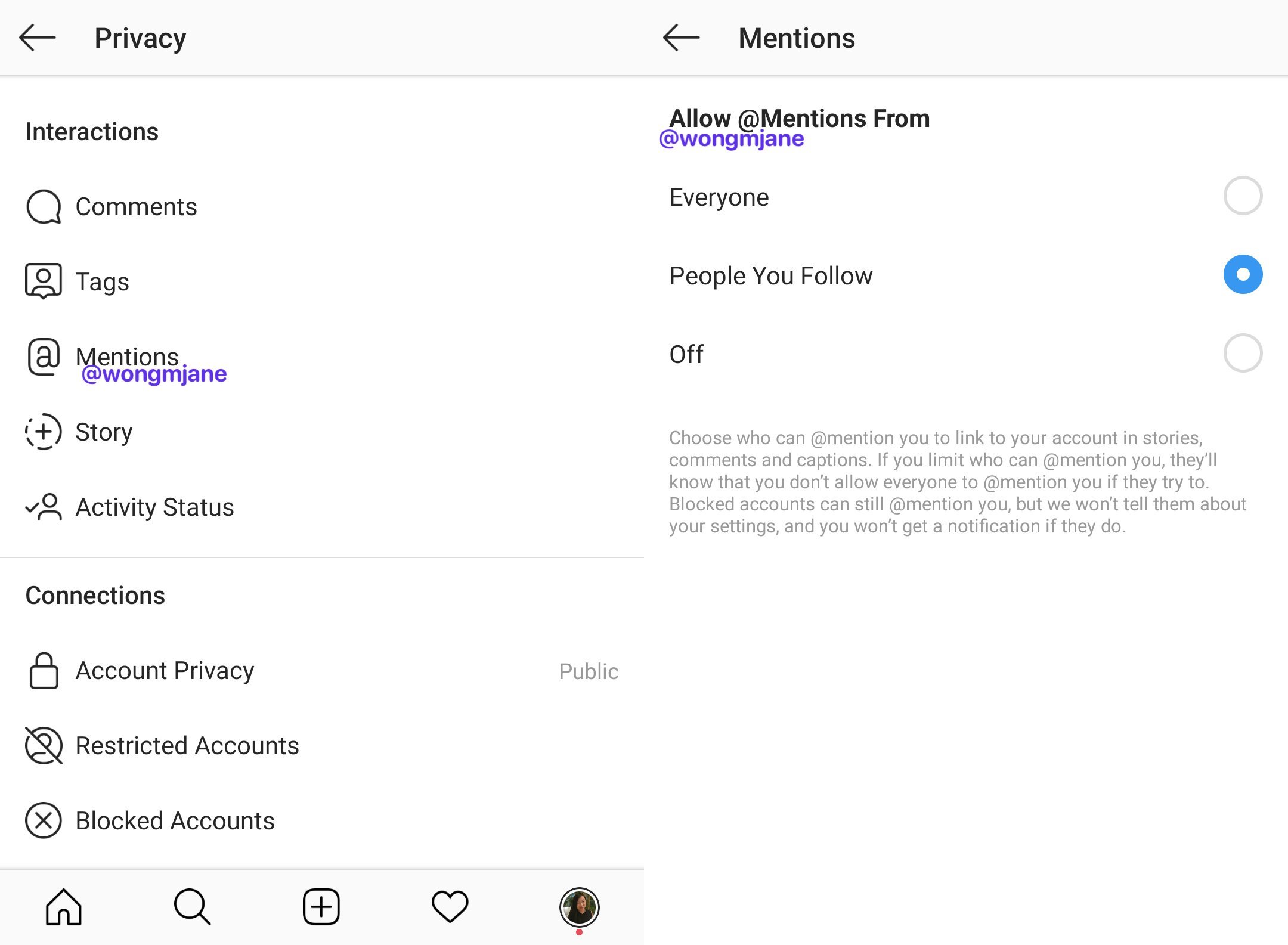 The mention feature both on Twitter and Instagram has the goal of engaging with other users and drawing their attention to your content. At the moment, anyone on Instagram can mention another user by username – but the new feature will allow users to limit this only to people they follow or turn mentions off entirely.
The upcoming feature will be available in stories, comments, and captions. A screenshot of the future settings page shows Instagram explaining that users attempting to mention somebody who has limited or turned off this functionality will be informed that the other has chosen to disable it.
Blocked accounts, meanwhile, will be able to mention others – "but we won't tell them about your settings and you won't get a notification if they do," Instagram says. The new feature could be rolled out to all users once the testing phase is over.