Several clips of podcaster and comedian Alex Stein's appearance on Infowars founder Alex Jones's show have been purged by Instagram and TikTok.
Instagram removed a clip of Stein telling Jones that his mom was diagnosed with COVID and died after she was given the antiviral medication Remdesivir.
Instagram branded this clip "harmful false information."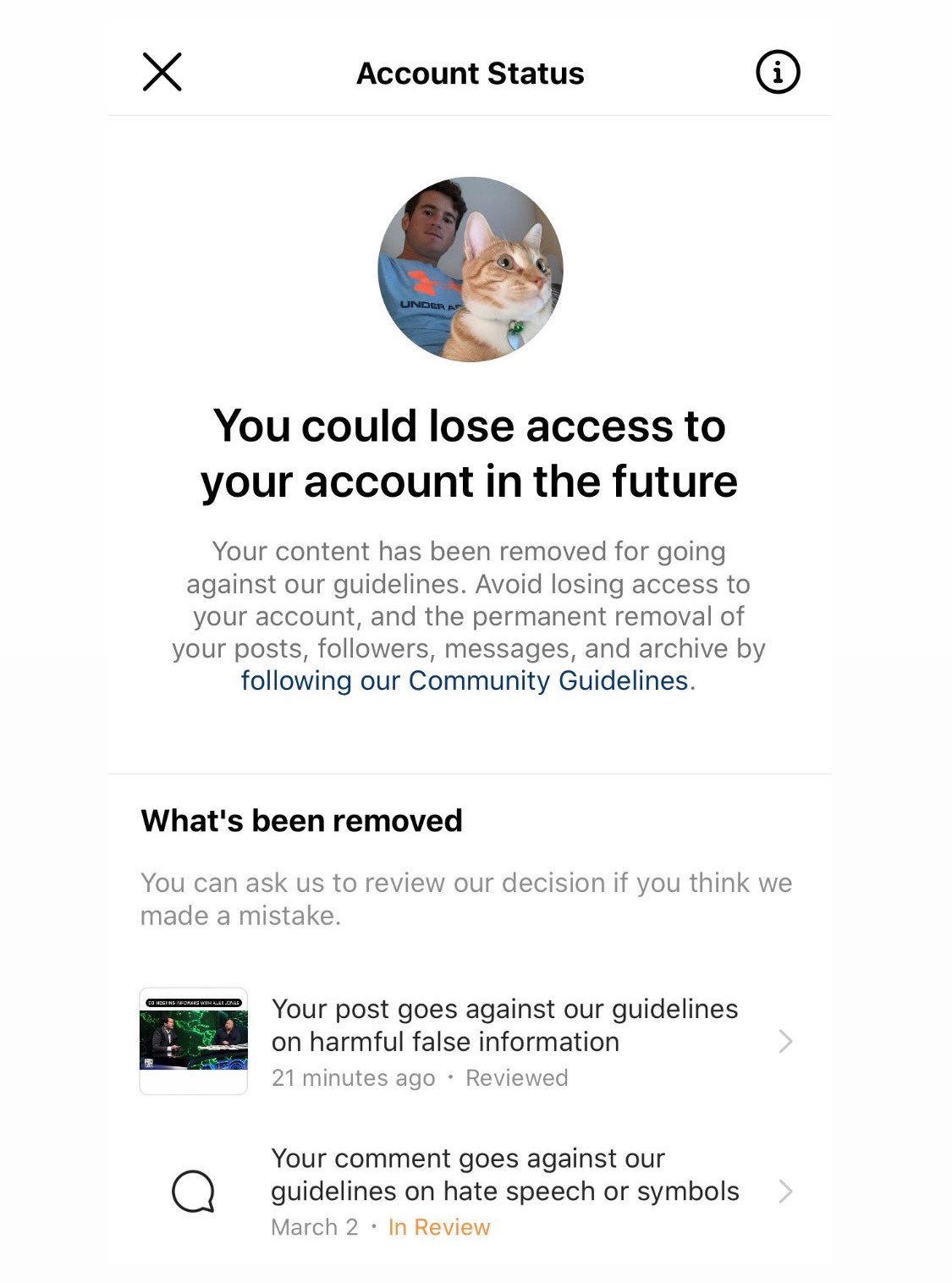 TikTok took down took several Stein clips, including segments of his appearance on Jones' show and segments from some of his other viral videos. TikTok cited "multiple violations of our Community Guidelines."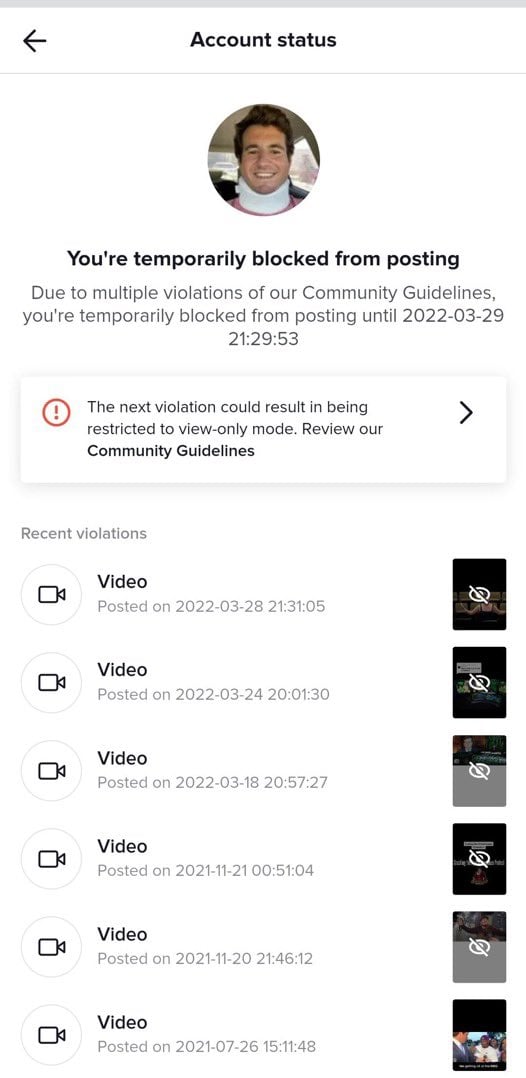 Instagram also threatened to cut off Stein's access to his account in the future while TikTok warned that "the next violation could result in being restricted to view-only mode."
A number of Stein's recent videos have gone viral on social media and racked up millions of views. This virality has helped Stein build a sizable audience of over 78,000 followers on Instagram and over 17,000 followers on TikTok.
"I'm just trying to put up a mirror to the mainstream media and show what the narrative is and how idiotic it is," Stein said when describing his videos, which usually feature him trolling local politicians at public meetings.
Stein also noted that Instagram and TikTok's recent censorship of his content happened as his popularity has started to surge.
"As soon as I start going viral the technocracy comes out in full force to stop my grind," Stein said.
Instagram and TikTok's targeting of Stein reflects Big Tech's growing use of censorship buzzwords such as "harm" and "false information" to justify their takedowns of popular content.
Similar justifications have been used by the tech giants to censor Jones, who is one of the internet's most censored creators and was one of the first creators of his size to be subject to the mass Big Tech deplatformings that are now commonplace today. Jones's main accounts have been banned from Big Tech platforms and his mere appearance on other people's shows often results in the tech giants swiftly censoring the content.
Stein and Jones are some of the many creators who have had their content scrubbed by Silicon Valley giants because it violates the rules on "hate," harm, or false information.
Instagram has used the false information justification to censor quotes from influential historical figure Thomas Paine and mentions of investigative reporting outlet Project Veritas and its founder James O'Keefe.
Some of the posts and accounts TikTok has censored include the account of Judicial Watch's Tom Fitton, a pro-Kyle Rittenhouse video, and rapper Bryson Gray's version of "Let's Go Brandon."