Instagram banned mentions of conservative journalism group Project Veritas and its founder James O'Keefe. The move follows an FBI raid on the journalist's home.
Instagram users found they could no longer mention Project Veritas or O'Keefe. Attempting to mention them returns an error message claiming they cannot be mentioned because they have "repeatedly posted content that goes against our Community guidelines on false content about COVID-19 or vaccines."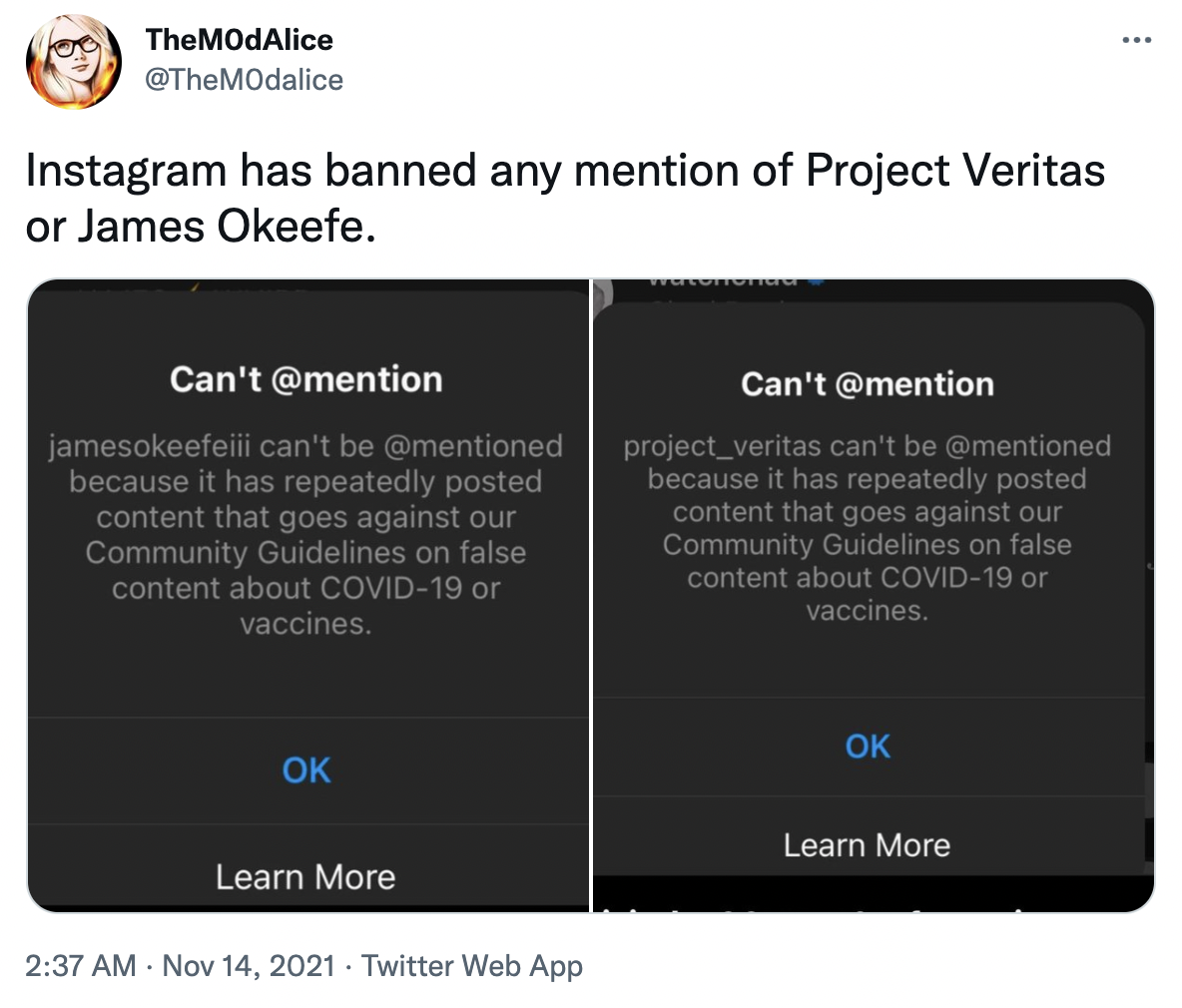 Project Veritas has recently published a video series of pharmaceutical executives and government officials going against much of the mainstream narrative on COVID-19 vaccines. The videos were censored by several mainstream social media platforms.
The Instagram censorship also comes shortly after the FBI raided O'Keefe's house and Project Veritas headquarters on the allegation that they had stolen the diary of Ashley Biden, the president's daughter. The raid has been seen as an affront to press freedoms.
Suspending and banning individuals are the go-to types of censorship for social media platforms but banning mentions is increasingly common.