The Internet Archive has joined the ranks of those US tech companies or organizations who are applying the "soft censorship" of "fact checking" as a means to discredit content rather than outright ban and delete it.
But with Internet Archive's Wayback Machine, where this practice is now in full swing, this might prove far more controversial and harmful in the long run, given its mission to be nothing less than the digital archive of the web that will preserve copies of pages and in this way provide "universal access to all knowledge."
To be fair, this is not the first time Wayback Machine has failed to live up to its promise, sometimes in even more stark ways, when archived pages would actually get removed. In a blog post published on Friday, the San Francisco based non profit says it wants to preserve digital history – but. There should be no "but" here, as you either are an archive and a digital library, or you're a curated publication with editorialized content.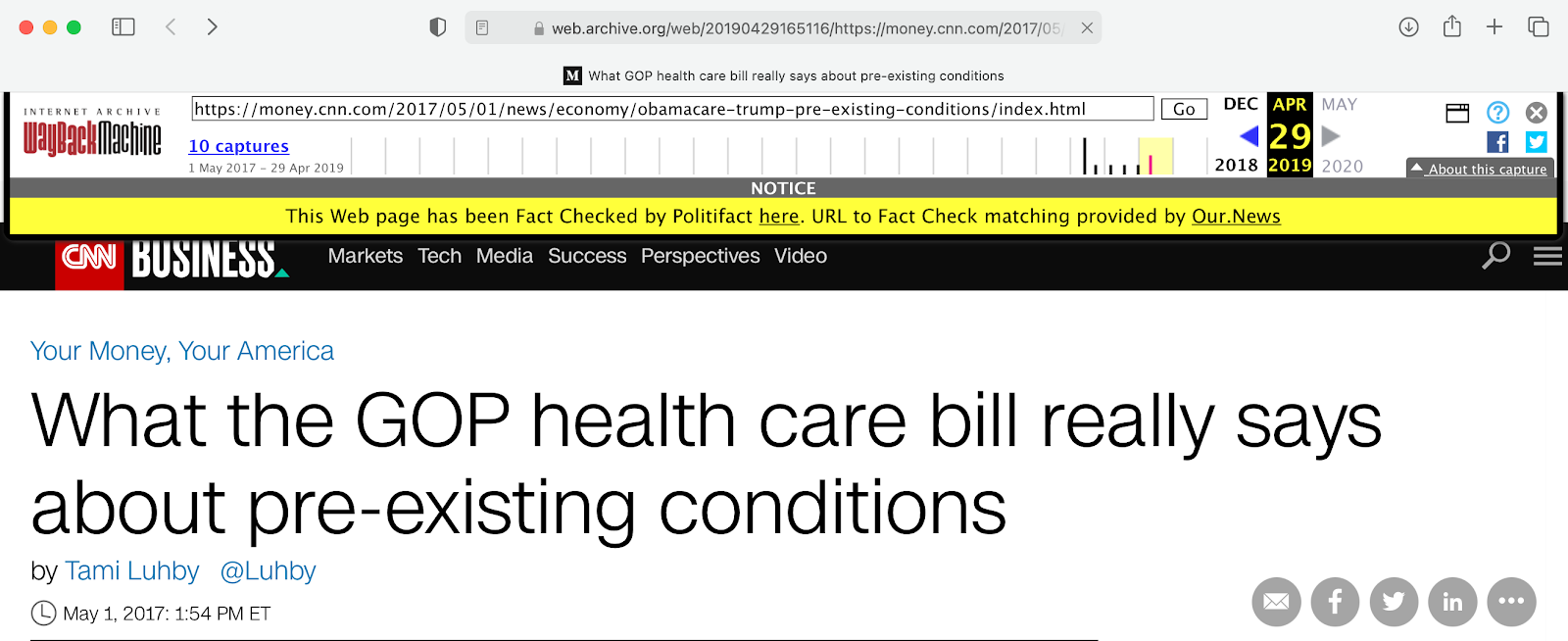 It would seem that the Wayback Machine thinks it can be both, as it has started to use the services of a number of fact-checking outfits in order to meet a newly found purpose of its existence: "Recognize the issues around providing access to false and misleading information coming from different sources."
The blog post provides several examples of what this looks like in practice, where "context" (i.e., labels) are conspicuously provided along with links to the "fact-checked" versions of archived pages.
And while the likes of Twitter, YouTube, Facebook, and even Wayback Machine are household names, with a lot of information known and available about them, most of these fact-checking groups are obscure with little to no transparency around them (what standards, agreed on by whom, guide their fact-checking and misinformation discovery; who the founders are, who sits on their boards…) while some are attached to media organizations whose own trustworthiness is in question.
No doubt it's useful for the Internet Archive to err on the side of "fact-checking" in the vengeful current political climate, but only time will tell if it is a wise move for its own credibility, and even long-term relevance.
Related: ? Sly "fact-checking" tactics that lead to social media censorship