Amid escalating bombing in Gaza by Israel's forces, the region is now essentially cut off from the outside world as almost all communication networks are down.
With the absence of internet and phone connection, escalating the harsh reality of people and families becoming unreachable, concerns over censorship and free speech are rising exponentially.
The international internet monitoring body, Netblocks, had revealed through a recent post on X that there has been a "collapse in connectivity" as a consequence of the conflict. This digital blackout paints a gloomy picture of the situation on the ground, as the people of Gaza are unable to reach out to the world to share their experiences.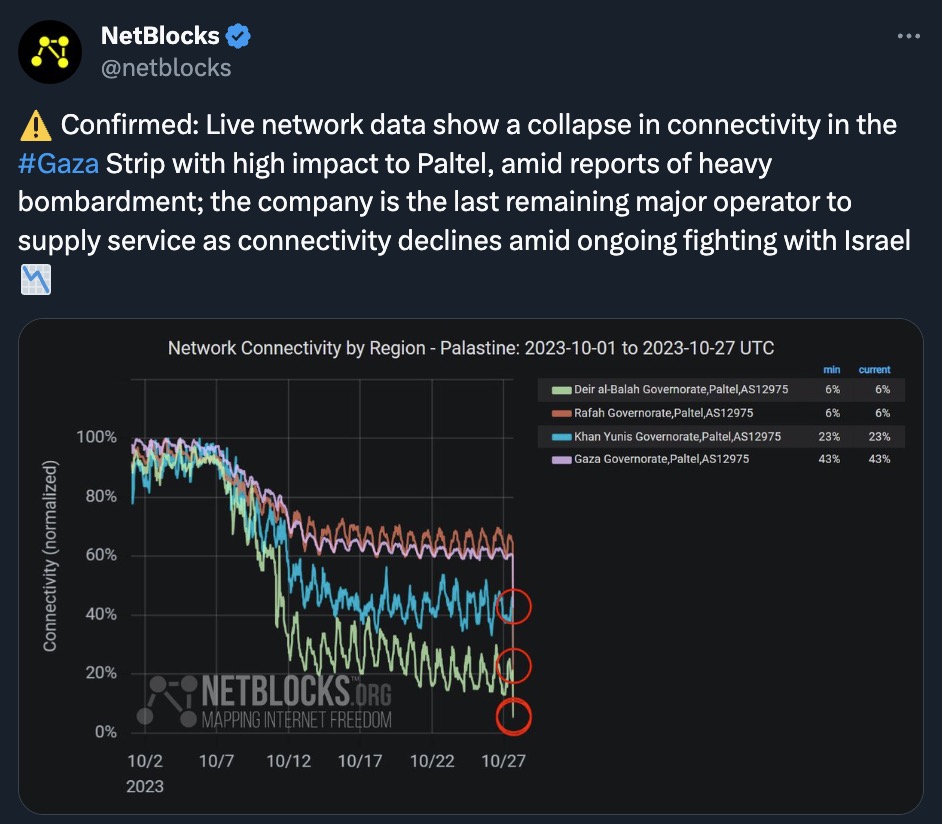 In the present situation, with Israel's retaliation against Hamas, and with the communication networks down, attempts to establish contact with the people of Gaza are being met with failures.
The Palestinian telecom provider, Jawwal, proclaimed that there was a "complete interruption of all communication and internet services with the Gaza strip," thereby severing the last international route that connected Gaza with the outside world.
No comments have been made by the Israeli military regarding the communication blackout as of now, imbuing the situation with a sense of heightened uncertainty.