Invidious, an alternative privacy-focused front-end for YouTube, has hit a roadblock. YouTube's legal team dispatched a cease-and-desist letter to the developers behind the tool, as reported by TorrentFreak. Through Invidious, users can evade invasive ads and tracking by accessing YouTube content via a distinct interface and domain.
YouTube's Complaint: YouTube alleges Invidious is in violation of its terms of service and developer policies, which it claims to have recently discovered. YouTube insists that any API client should not only display a link to Google's privacy policy but also transparently illustrate their data processing methods. Moreover, these clients are forbidden to emulate YouTube's core functionalities without significantly augmenting value or functionality. "We hope that you will cooperate with us by correcting and ceasing to Offer Your Client that violates our terms and policies within 7 days from the date of this letter," states YouTube's letter.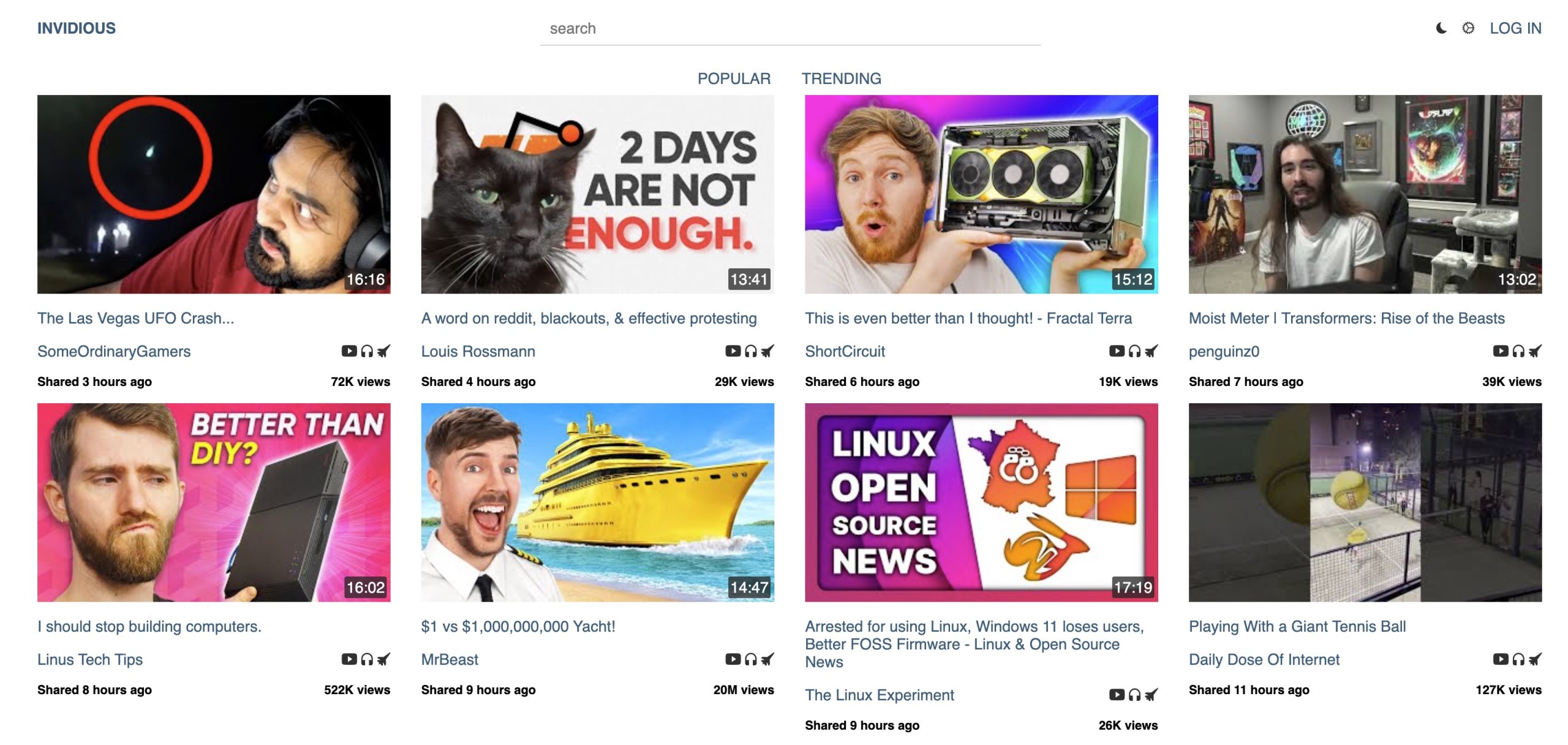 Pushback from Invidious: The developers refute YouTube's claims, pointing out that Invidious does not use YouTube's API. TheFrenchGhosty, a member of the Invidious team, clarified on GitHub; "[YouTube/Google] don't understand that we never agreed to any of their TOS/policies, they don't understand that we don't use their API."
What's Next: The Invidious team has decided not to comply with the cease-and-desist notice. TheFrenchGhosty further commented, "Things will continue normally until they can't anymore. Assume it's just the start. Assume they'll ask GitHub to takedown the repos (if so go to our Gitea). Assume the team won't be able to work on Invidious. You know what you have to do." While they remain steadfast, the team acknowledges the uncertainty of the outcome.