The Iranian government may be looking to further its internet clampdown, amidst growing protests in the country. The government recently sent a letter to state-owned organizations and private companies asking for a list of websites that they trust and rely on for their business transactions. Analysts are taking this to mean that the government is considering a whitelist of sites to allow – while all others could be blocked.
The letter was sent more than a week after the Iranian authorities initiated an internet blackout due to escalating protests against the fuel price hike.
The deaths of citizens were somewhat masked by the internet blackout as there was a restriction of information that could come out of the country.
As the head of the Information Technology Organization (ITO) of Iran confirmed sending the letter, analysts believe that this could be the groundwork for the creation of a "whitelist" scheme for websites that will only be allowed to operate within the country.
In his confirmation, Amir Nazemi, head of the ITO, said that he was obliged to make sure that vital services were available. He also emphasized how the decision to shut down the internet could impact the Iranian economy.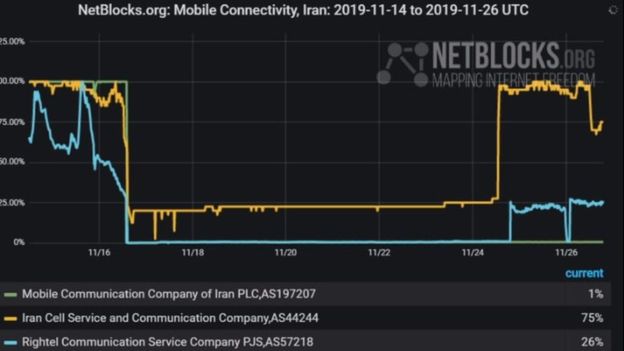 This is not the first time that the Iranian government acted towards controlling the usage of the internet. Previously, authorities have implemented an extensive internet censorship system known as filtering. This is somewhat similar to the Great Firewall of China and blocks Iranian citizens from accessing social networks including Facebook, Twitter, and even YouTube.
Many people are now speculating that the government could be very well on its way to establishing a whitelist of permissible websites as others who are not on the list will be blocked in Iran.
This censorship will be based on professional and social affiliations.
Although some Iranian netizens are not too worried by the establishment of a whitelist since they can still use virtual private networks (VPNs), some are saying that these VPNs will still be affected as authorities may start regulating their operations as well. The government may require licensing of VPN vendors.