Italy's deputy prime minister Matteo Salvini described the country's Data Protection Authority's decision to temporarily ban chatbot ChatGPT as excessive. The data regulator banned the chatbot over privacy concerns and its refusal to verify that users were above the age of 13.
"I find the decision of the Privacy Watchdog that forced #ChatGPT to prevent access from Italy disproportionate," Salvini wrote on Instagram.
He added that the regulator's decision was "hypocritical" and that it needed to apply common sense because "privacy issues concern practically all online services."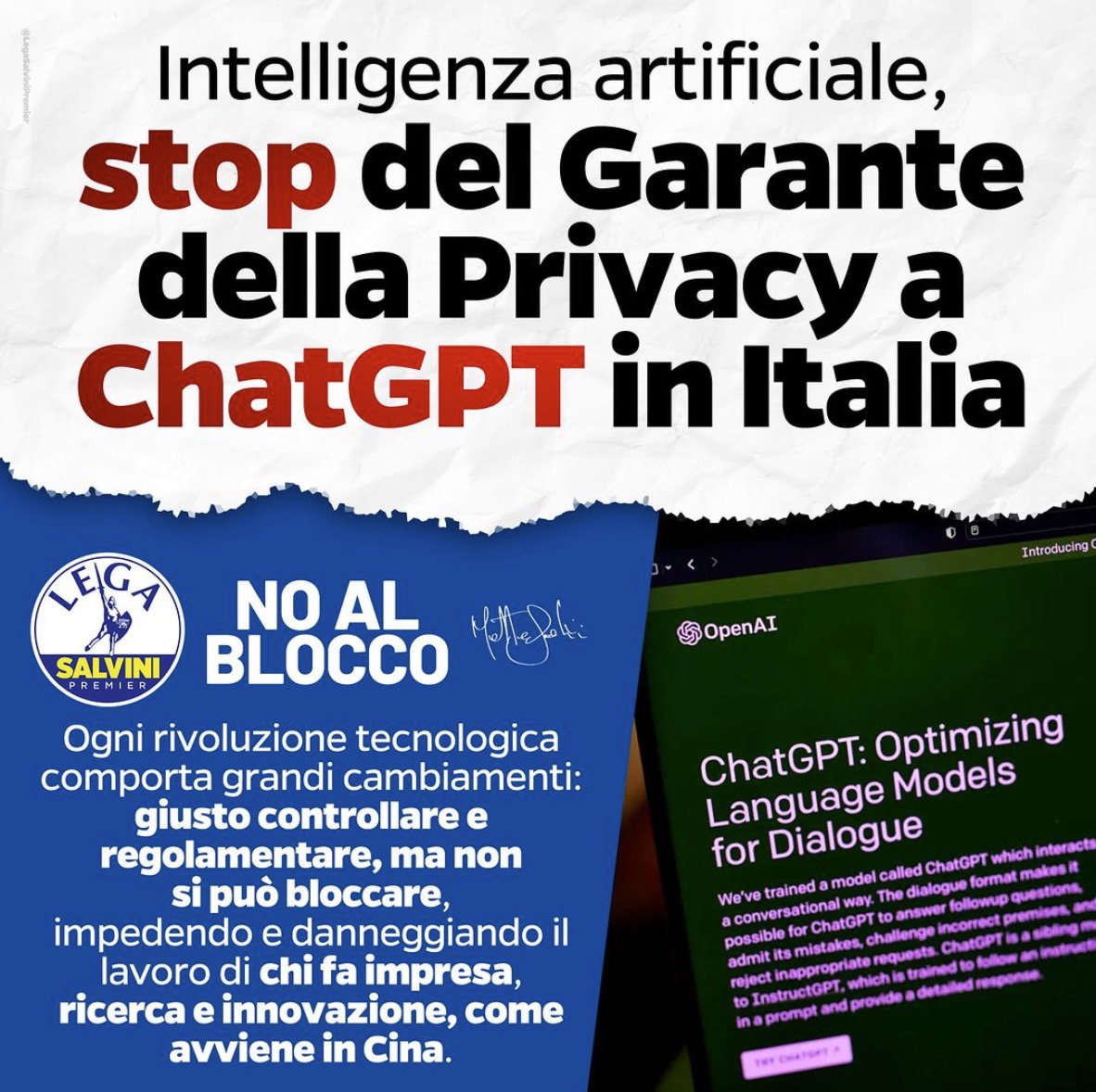 Salvini added that the ban could affect national innovation.
"Every technological revolution brings great changes, risks, and opportunities. It is right to control and regulate through an international cooperation between regulators and legislators, but it cannot be blocked," he said.
ChatGPT's developer, the Microsoft-backed OpenAI, said that it would work with the Data Protection Authority to resolve the issue.
"We look forward to working closely with (the Italian data agency) and educating them on how our systems are built and used," the developer said on Friday.