Image credit: @IvanTheTroll12
On March 7th, 2019, N.J. Senator Bob Menendez, demanded that Twitter censor tweets and direct messages containing links to sites in which anyone could freely download 3D printed gun files, because it interfered with NJ law. In the press release, he specifically mentioned free speech activist @IvanTheTroll12 who was recently suspended on Twitter for an unknown reason.
On April 19th, Ivan announced his return to Twitter under an account called @Det_Disp.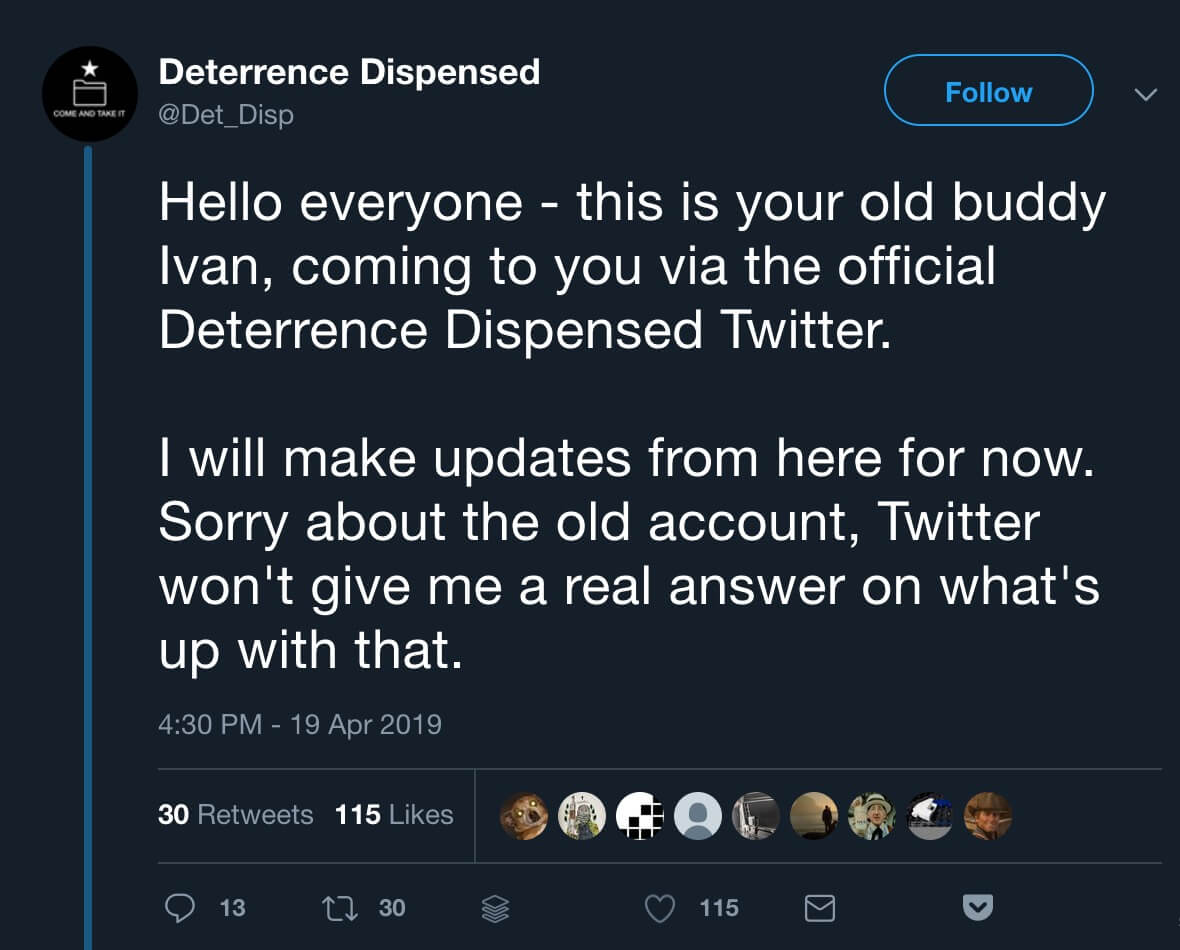 The Twitter handle @Det_Disp represents "Deterrence Dispensed", which was inspired by but not affiliated with Defense Distributed. Defense Distributed is a Texas organization focused on being a private defense contractor for the public, made headlines in 2018 when they were given the legal "green light" to release their 3D printed gun files to the public.
Deterrence Dispensed is a decentralized group of 3D printed gun enthusiasts that test and manufacture 3D printed guns as well as design and share 3D printed gun files with the public. Their goal is to show everyone how unrealistic gun control really is.
Ivan was quickly locked out of the newly created account for 12 hours.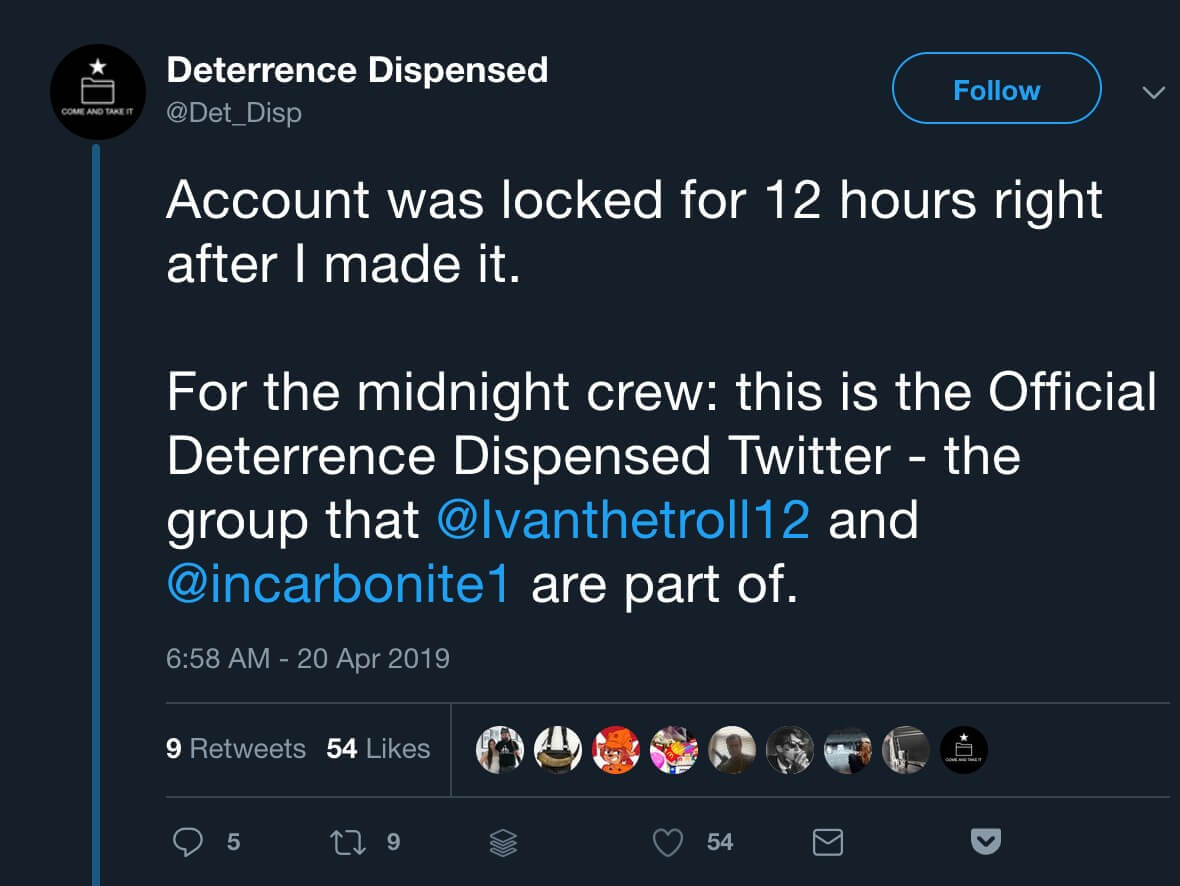 Ivan claimed his suspension appeal was denied and that he was given no explanation or response about his suspension.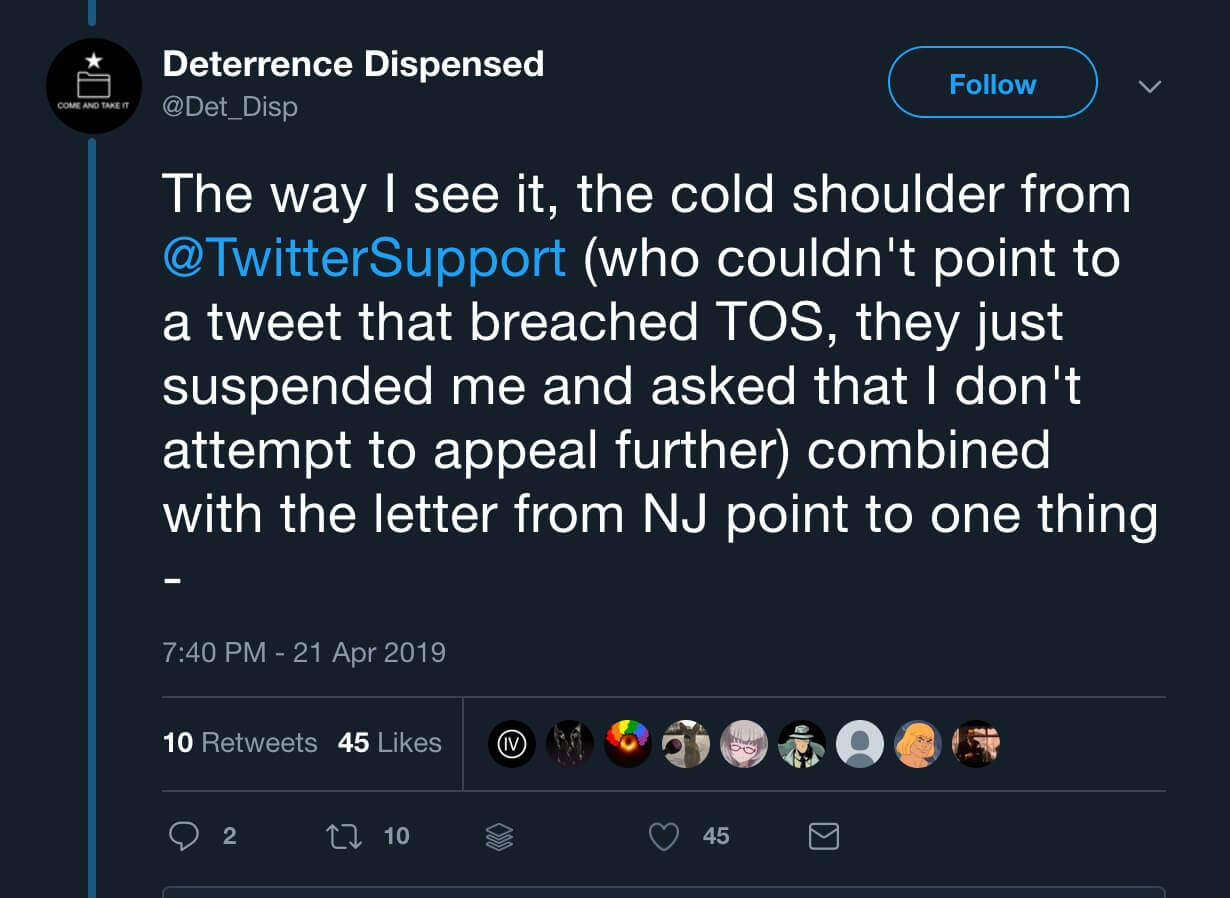 In the above thread, he expressed his concern with the possibility that Menendez forced Twitter to suspend him and is demanding answers about his suspension. If this is actually the case, it would mean that Twitter is complicit in government mandated censorship of legal speech. Ivan is encouraging people to submit FOIA requests as well as having NJ residents contact Menendez and demand answers for what he fears is "a clear abuse of power".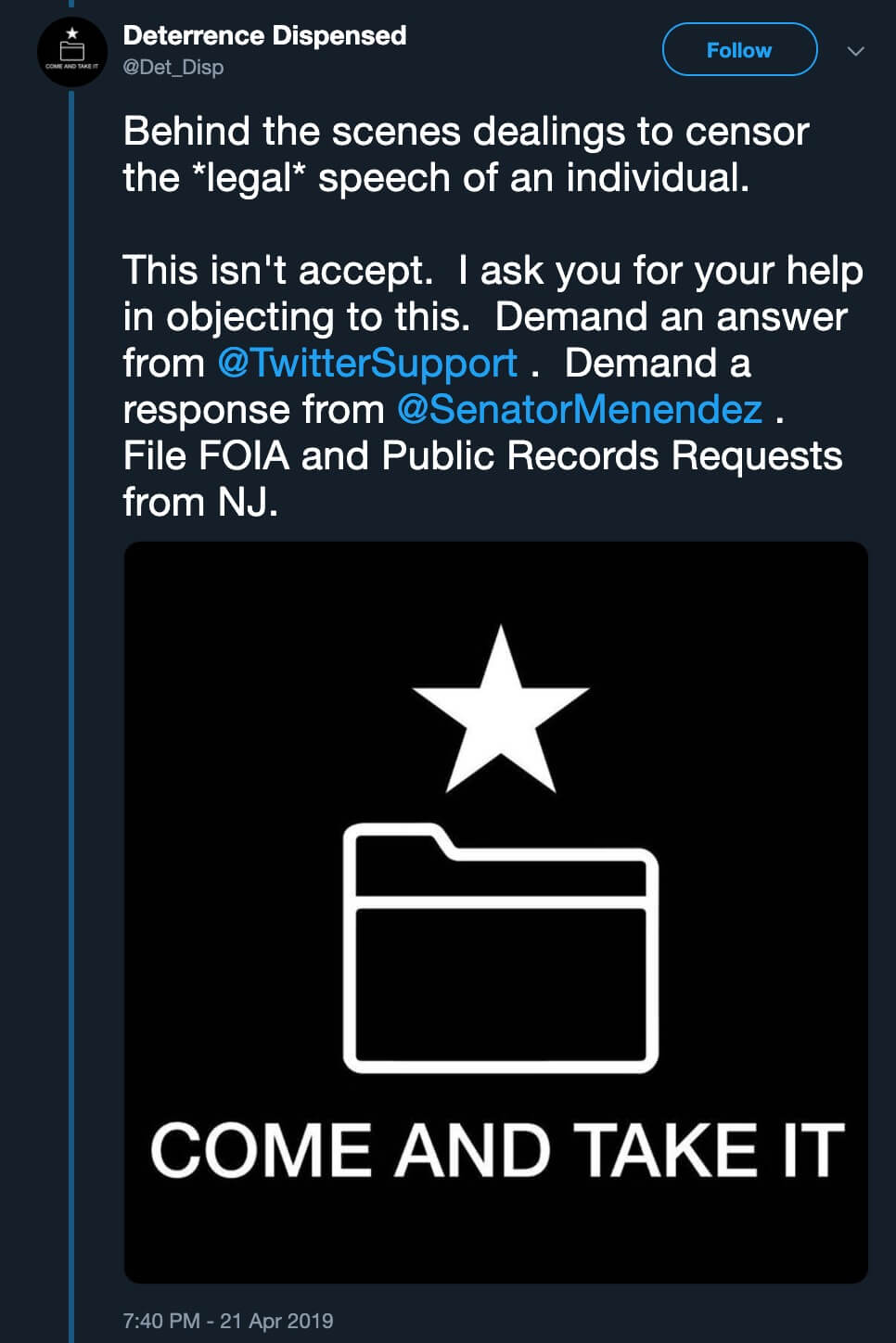 Ivan is also experimenting with publishing the code in the form of ebooks as a backup plan.