The defensive coordinator for NFL team Washington Commanders, Jack Del Rio, was fined $100,000 by the team for comparing the Jan 6 riot to the Black Lives Matter riots in the summer of 2020.
The now-deleted tweet read: "Would love to understand 'the whole story' about why the summer of riots, looting, burning and the destruction of personal property is never discussed but this is ??? #CommonSense."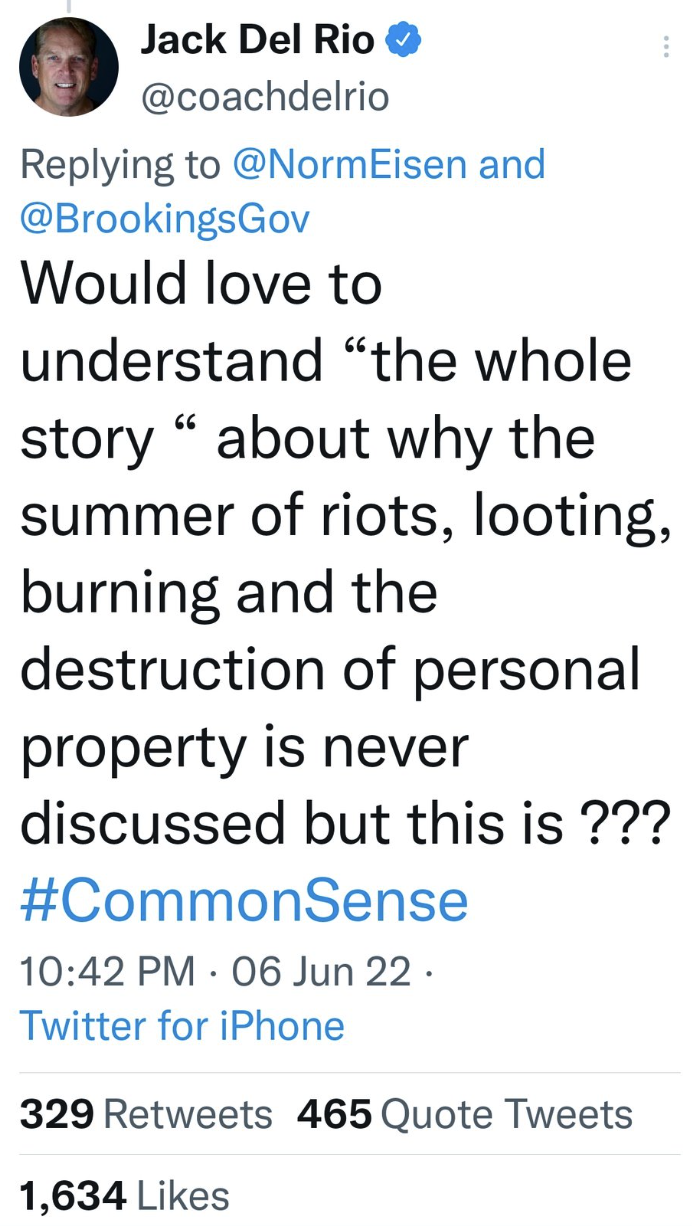 Del Rio faced backlash over the tweet, with the NAACP demanding his resignation after complaints came in.
This incident is just the latest in a series where people who share an opinion online are the target of several complaints from social media users who push for punishment.
In an interview with Sports Illustrated, Del Rio doubled down on the remarks, saying: "Let's get right down to it, what did I ask? A simple question: Why are we not looking into those things? Because it's kind of hard for me to say I can realistically look at it, I see the images on TV, people's livelihoods are being destroyed, businesses are being burned down—no problem."
Del Rio did apologize, eventually. The apology was issued via a statement by the Washington Commanders' head coach Ron Rivera.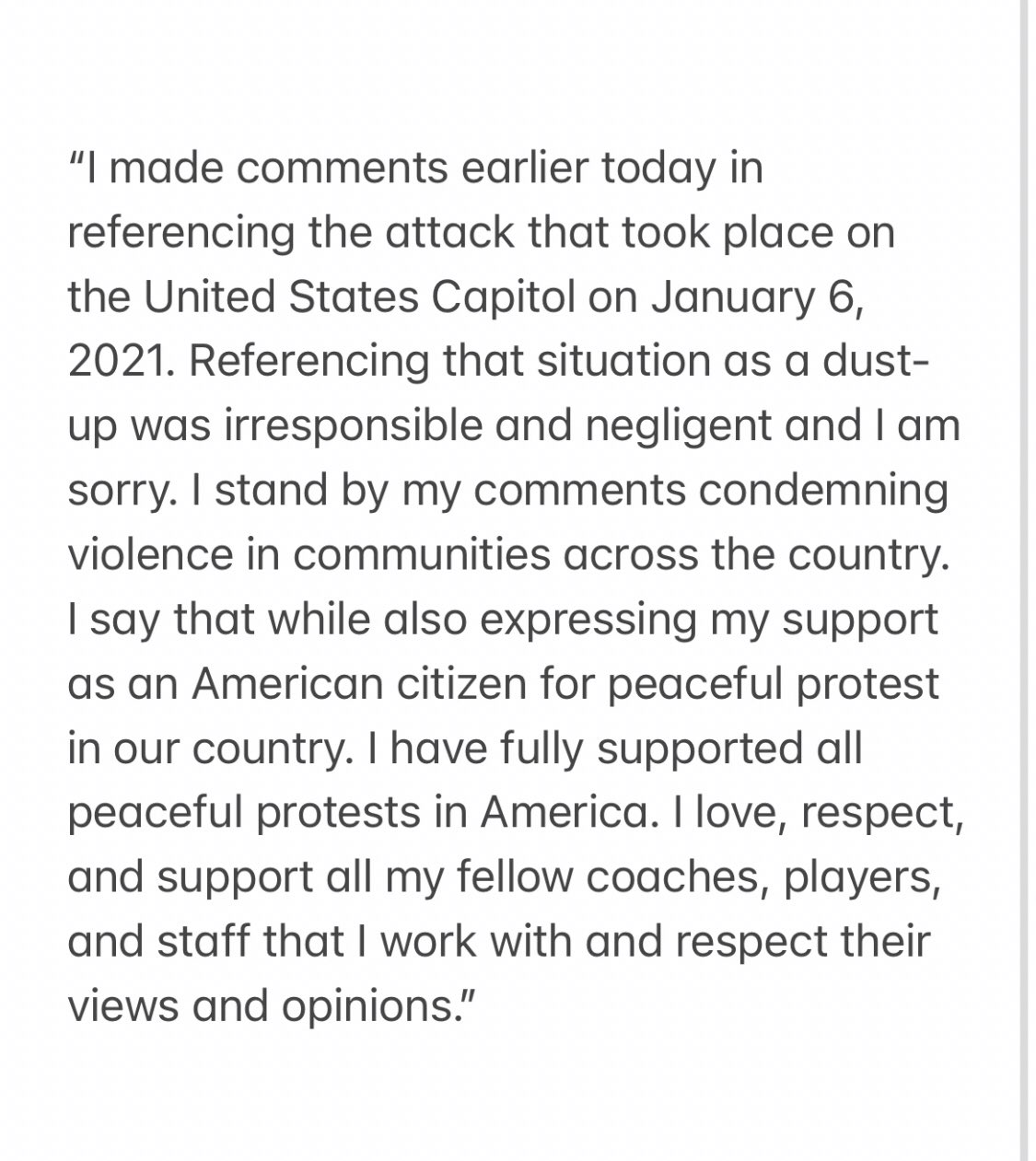 In the statement posted on Twitter, Rivera said that "our organization will not tolerate any equivalency between those who demanded justice in the wake of George Floyd's murder and the actions of those on January 6 who sought to topple our government."
Del Rio's apology read: "Coach Del Rio did apologize for his comments on Wednesday and he understands the distinction between the events of that dark day and peaceful protests, which are a hallmark of our democracy."
Rivera's statement said that Del Rio "does have the right to voice his opinions as a citizen of the United States," but he "hurt a lot of people" because "words have consequences."