Jack Dorsey, the co-founder and CEO of Twitter faced a Twitter mob for praising Ben Greenfield, a fitness writer – because he once, in the past, tweeted that didn't trust vaccines.
Recently, Jack appeared on Ben's podcast. Jack then tweeted to Ben that he appreciated Ben for his work. Soon after, many users of the platform expressed their outrage for Jack appearing on a show with someone that once said they didn't trust vaccines.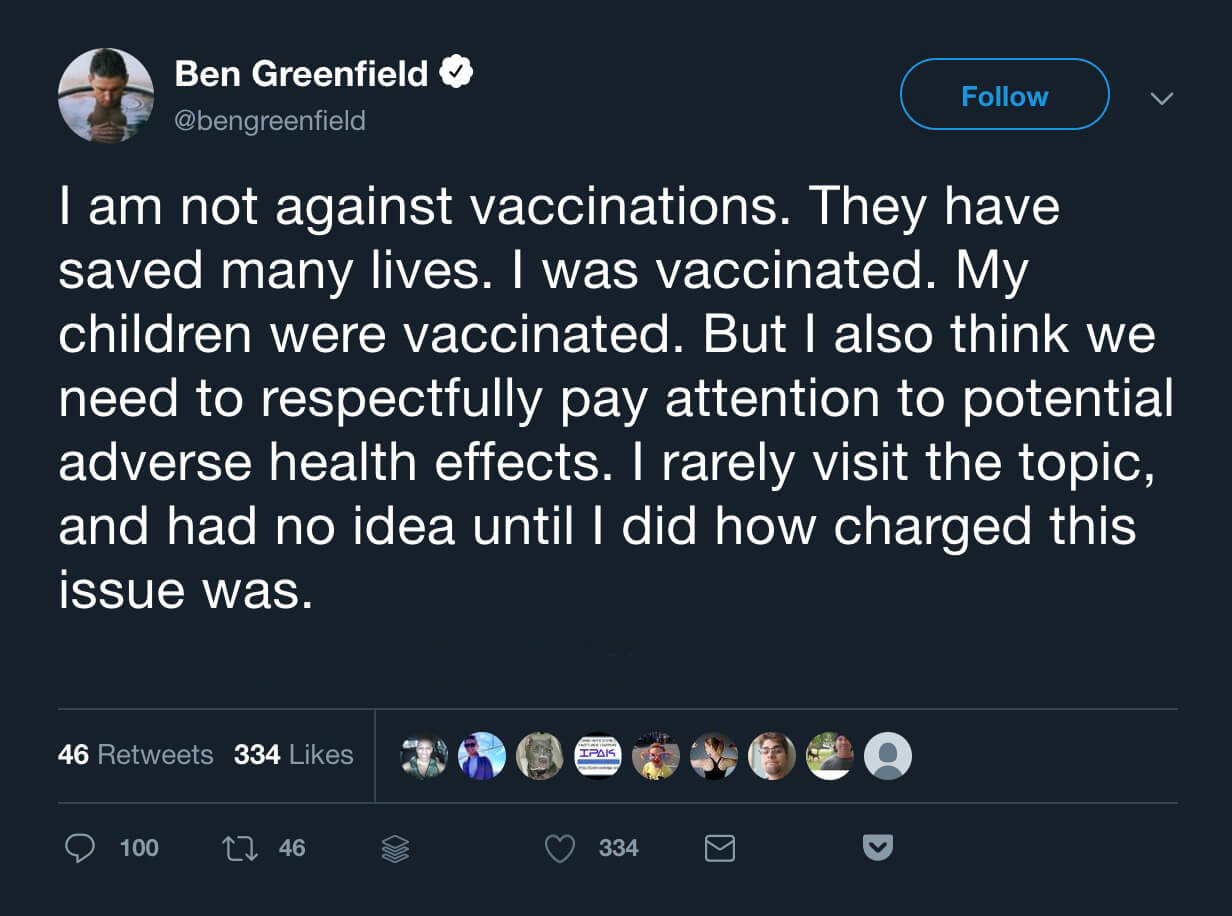 Ben Greenfield is an author, diet, fat-loss and performance advisor. He invited Jack for featuring on his podcast and discussed aspects like timesaving workouts, stress mitigation tactics etc. Thoroughly impressed with Ben, Jack tweeted: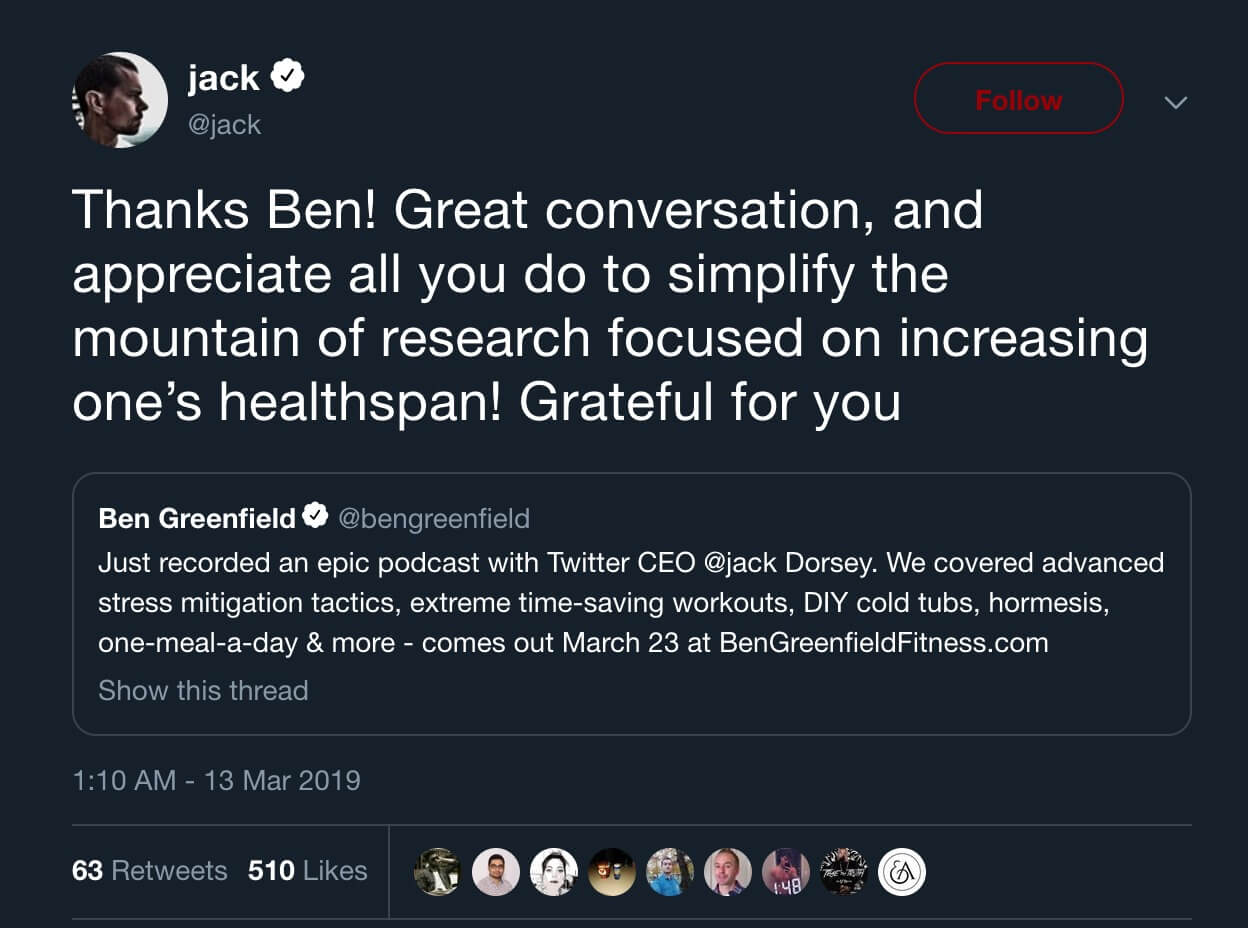 "Thanks Ben! Great conversation, and appreciate all you do to simplify the mountain of research focused on increasing one's health span! Grateful for you"
There have been over 7000 replies expressing outrage over the fact that Jack was supposedly promoting an "anti-vaxxer" and that Jack shouldn't give such a person a platform.
After the outrage over Jack's tweet, Ben tweeted saying they didn't discuss vaccines, and it isn't a topic he discusses much about.
The ironic fact in the whole affair is Jack being slammed on his own platform for not committing any mistake. He never supported Ben's claims about anti-vaxxing. He never hosted Ben on a podcast – it was the other way around. However, many leftists have blamed Jack saying he was giving Twitter access to people who spread false news and fake information.
Everyone to a certain degree feels they're right and whatever they express is true. Which obviously, might not always be the case. Censoring or banning people from expressing an opinion contrary to popular or proven facts is a huge mistake – especially as we've learned in recent news.
Free speech is important and people with opposing views, no matter how silly or outrageous they sound, must be given the opportunity to express their ideas and thoughts. Many truths that are now widely accepted were once heavily opposed and deemed as fake information or false claims.
Twitter is dulling itself by banning people who are trying to crack a joke or express a non-popular opinion. This level of moral policing has been said hurt Twitter and it's interesting that Jack's now having to learn how Twitter is often used to target people for their beliefs and that it's impossible to please the intolerant mob.