A student at Kansas State is facing online death threats, calls to release his personal information online, and an investigation from the college after he made a joke on Twitter.
Student, political commentator and game streamer Jaden McNeil tweeted, "Congratulations to George Floyd on being drug free for an entire month."

The joke received backlash online, with many tagging Kansas State, calling for the student to be expelled and some going as far as threatening McNeil's life.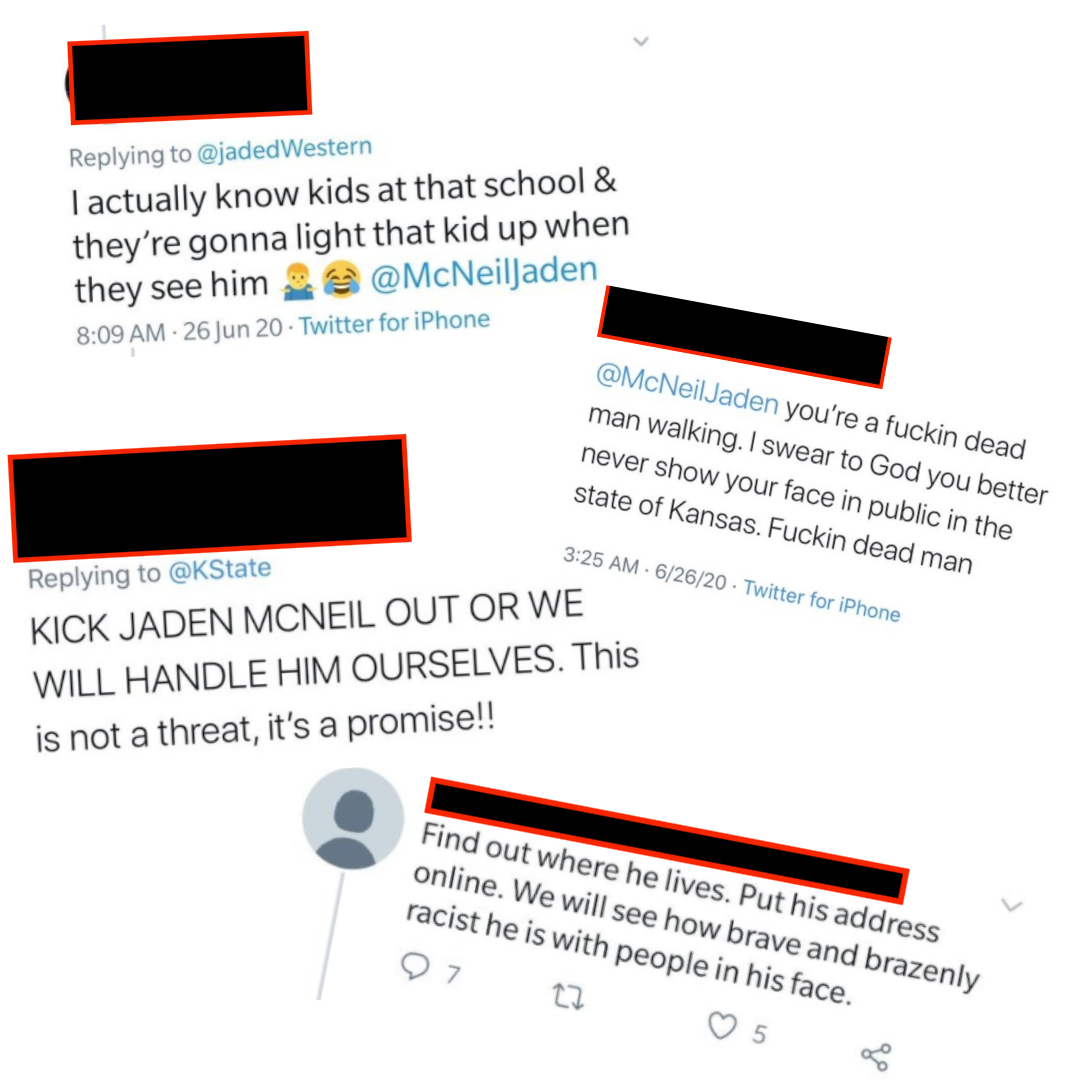 Colleges and workplaces are increasingly facing requests for students and staff to be removed due to their online posts (even jokes) with phone numbers and emails being flooded with complaints from emergent Twitter mobs who are invigorated by the pursuit of ending careers and livelihoods.
K-State President Richard Myers said the university was looking into what its "options" were with regard to the joke, saying:
"The insensitive comments posted by one K-State student hurts our entire community. These divisive statements do not represent for the values of our university. We condemn racism and bigotry in all its forms.

We are launching an immediate review of the university's options. Black Lives Matter at Kansas State University and we will continue to fight for social justice."
Vice President for Student Life & Dean of Students, Tomas Lane, said "I'm aware of the Twitter posting by a K-State student. The lack of basic decency and care for how this post would impact others, especially our Black students, faculty, & staff already emotionally hurting from recent incidents of anti-Black violence is shameful and appalling."
While the relentless nature of online mobs are often successful, these calls for Kansas State to expel a student over a joke are unlikely to be successful – and if they are, Kansas State could have a lawsuit on its hands.
Kansas State is a public institution, not a private one, and so it's bound by the First Amendment. McNeil's joke, while offensive to some, is certainly protected by the First Amendment.
Earlier this month, we posted a reminder to the president of Nicholls State University, that public colleges are protected by the United States Constitution when he tried to warn students not to engage in "hate speech." The Supreme Court has ruled that so-called "hate speech" is a meaningless distinction.