As is the case in today's world of low-brow "journalism," every figure that enters the public eye tends to get their past social media posts combed over.
The Sheriff's spokesman in Georgia who delivered the press briefings about the spa shootings in Atlanta had previously posted that China is responsible for the pandemic on Facebook, an allegation that mainstream media outlets paint as racist – making it the feature of several articles.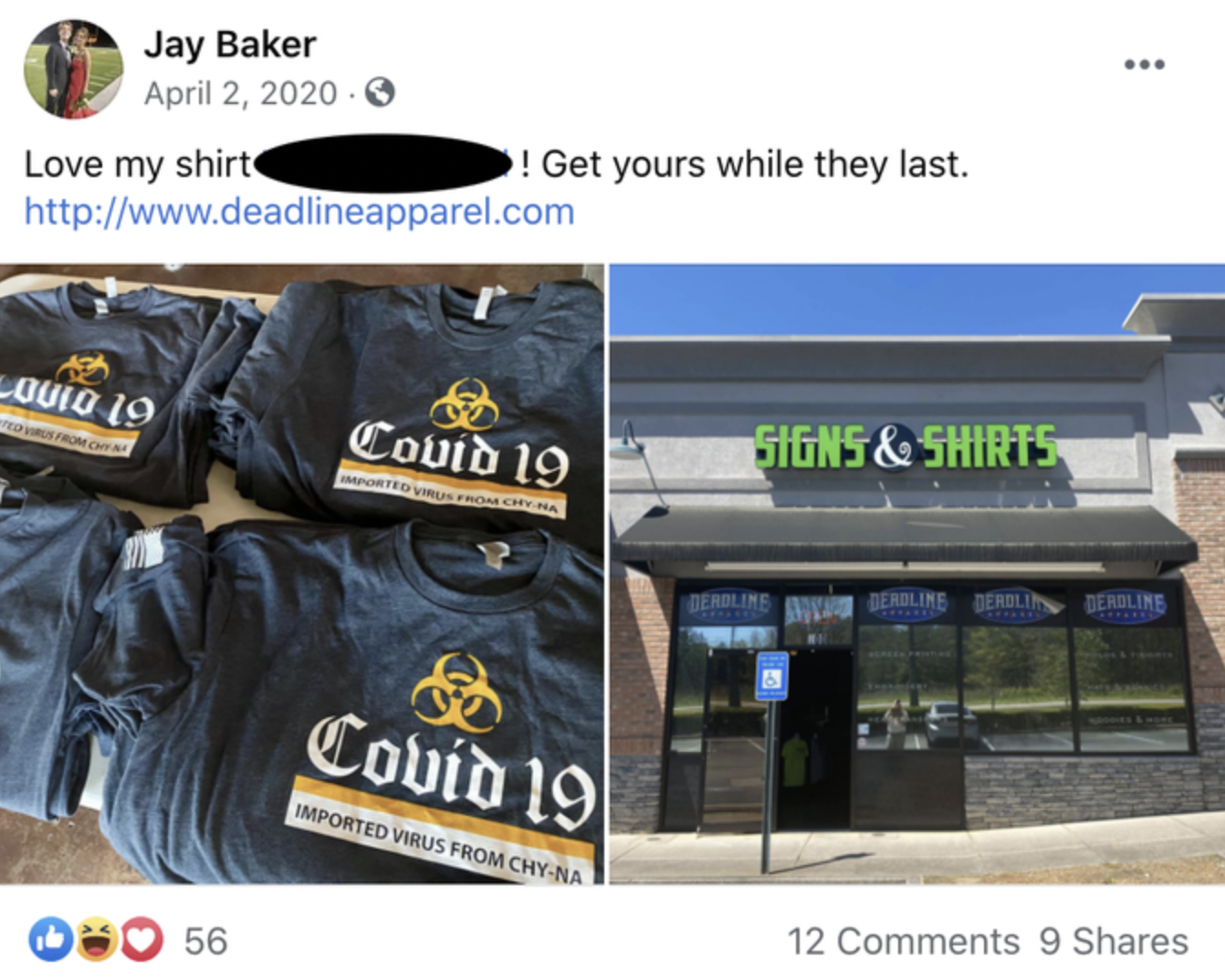 Last April, Captain Jay Baker of the Cherokee County Sheriff's department uploaded a photo on Facebook of a t-shirt with the phrase "COVID 19 — Imported Virus From Chy-na." On the post, he commented, "Love my shirt. Get yours while they last."
Capt. Baker did not respond to BuzzFeed News' "request for comment" about the t-shirt. Baker removed the post after being contacted by Buzzfeed.
Due to a backdrop of high profile attacks against Asian-Americans in recent weeks, many were wondering whether this week's shootings were due to the issue of race.
At the press briefing, the Sheriff's office said it was too early to determine whether the gunman's actions were racially motivated. The victims were mostly Asian but the suspect told authorities that he suffers sex addiction and targeted the spas to "take out the temptation."
Capt. Baker said that the suspect, Robert Aaron Long "had a really bad day."
"It's a temptation for him that he wanted to eliminate. He was pretty much fed up and kind of at the end of his rope, and yesterday was a really bad day for him, and this is what he did," Baker said, suggesting racism was not the motivating factor. Some disagree.
Baker's Facebook post of a t-shirt blaming China for the pandemic has caused some media outlets to paint the Sheriff's captain as racist, with him now facing calls to resign from outraged Twitter users.
Long, who admitted to the shootings, was charged with four counts of murder and one count of assault.