Author of "Hillbilly Elegy," a New York Times Bestseller, JD Vance, exited the board of directors of indoor agriculture company AppHarvest, following "controversial" statements made on social media.
AppHarvest is an agriculture company based in Kentucky that recently went public. The company announced Vance's departure after being contacted about his tweets by Bloomberg News.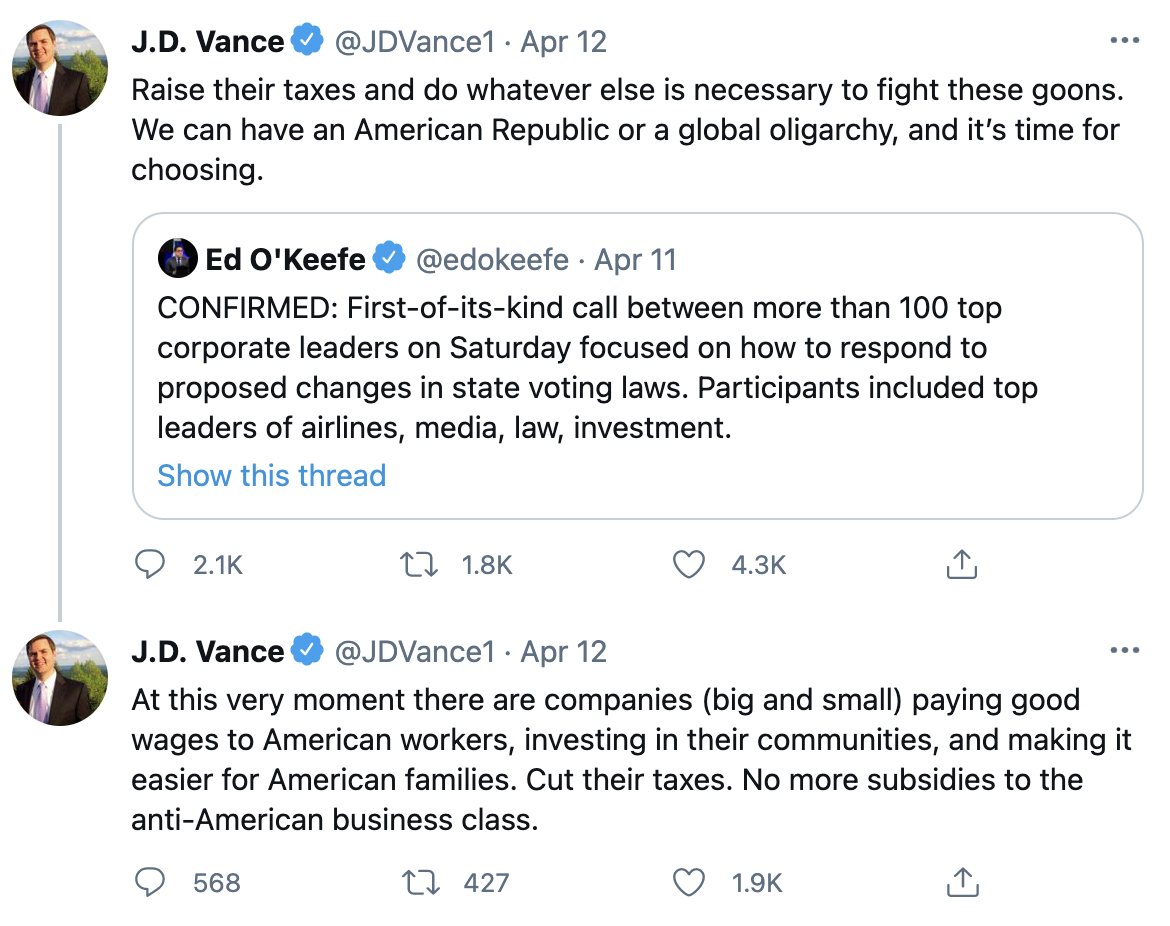 Vance posted on Twitter that businesses opposing the election security laws passed in states such as Georgia should have their taxes increased. He also expressed his support for Fox News' Tucker Carlson, saying the reporter is "the only powerful figure who consistently challenges elites' dogma."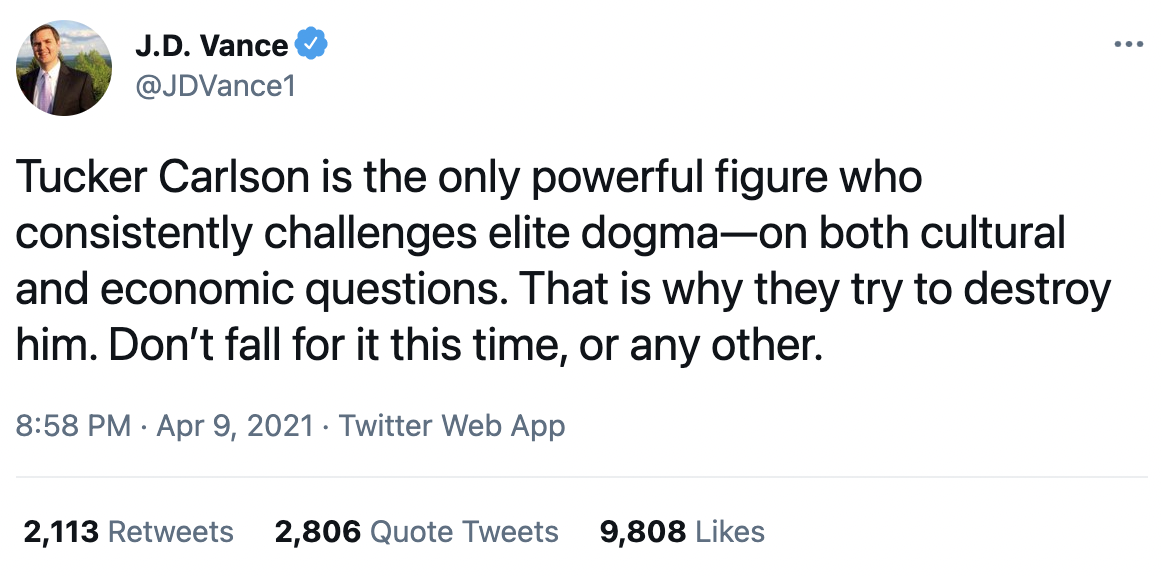 "His views are his own," a spokesperson for AppHarvest told Bloomberg News in a statement.
Vance, also a partner at Narya Capital Managements LLC, is often touted as a candidate for a political office.
His book, "Hillbilly Elegy," published in 2016, was described by The New York Times as one of "6 books to help understand Trump's win." The book was adapted into a Netflix movie last year.