In a recent Joe Rogan Experience (JRE) episode featuring the comedian Brian Redban, Rogan spoke about how he was impressed by Ricky Gervais' viral rant at the 77th Golden Globes this year. While praising Gervais, Rogan said that he was in complete awe of bravery as well as the timing of Gervais.
"I was like 'thank you, thank you Ricky, thank you.' That guy, he's out there swinging from the hip, chin up, doesn't give a f**k, telling it like it is, I love it," said Rogan.
Known for his quirky jokes and insults, several fans were expecting Gervais to deliver jokes that would offend Hollywood, considering the fact that it was the final and fifth time the English comedian was going to host the Golden Globes. Gervais went all guns blazing with his speech at the 2020 ceremony which ended up being a smash hit across the internet.
In his 1406th episode of his podcast JRE, Rogan couldn't contain his laughter at how Gervais roasted huge corporations and the elites of Hollywood. What's more, the UK-based stand-up comic and acclaimed writer didn't spare the tech giant Apple either.
In a statement referring to the company's production process, Gervais said that the company employed "Chinese Sweatshops" for making its products. It is worth noting that Tim Cook, the now-CEO of Apple was present in the audience when Gervais made his speech.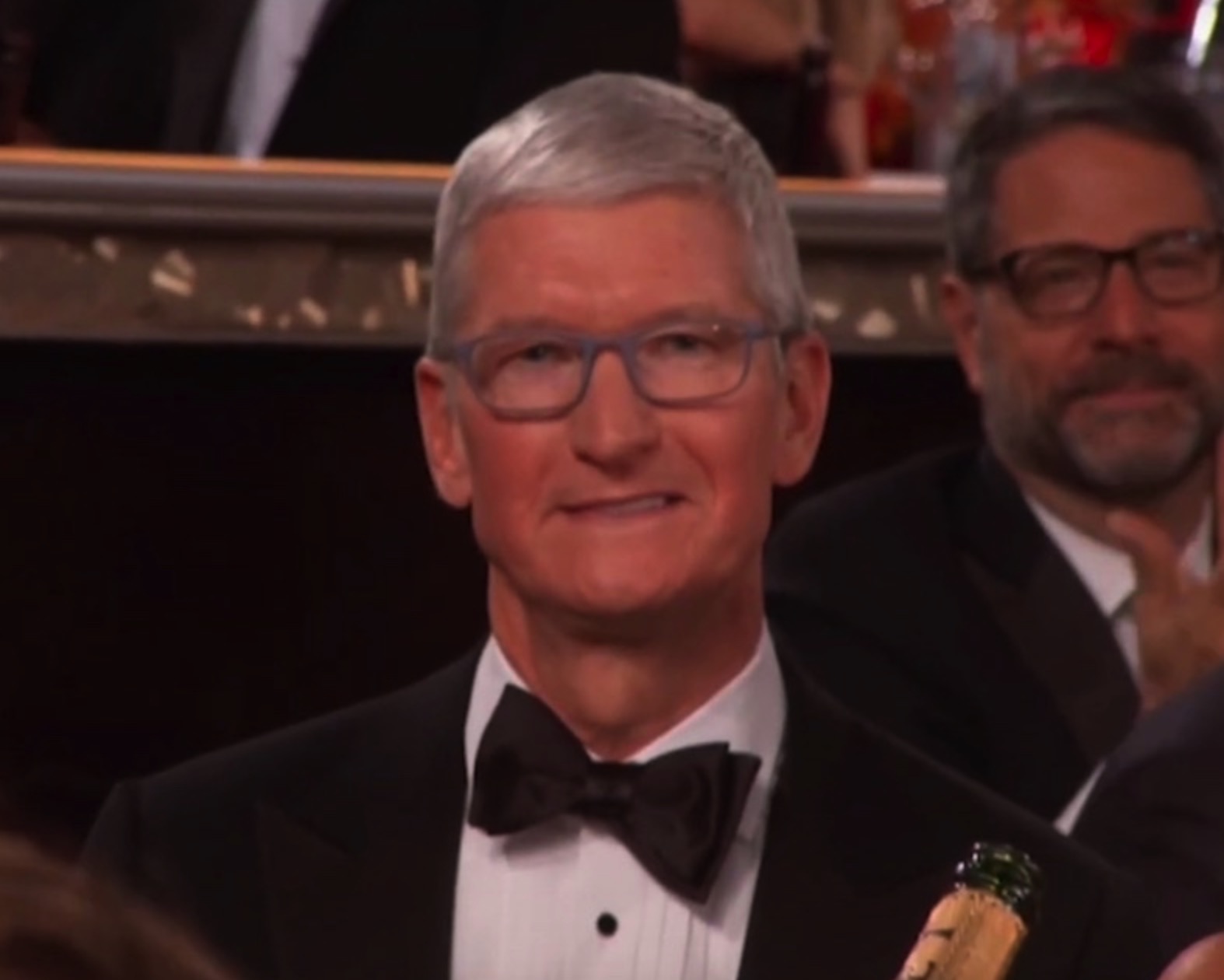 "Dude, how crazy was that sh*t, he went after Apple, then he said if ISIS opened up a studio, you'll all be sending your resumes […] Good for him," said Rogan.
Joe Rogan, while admitting that he didn't view the entire ceremony, noted that much like others, he too had a chance to watching Gervais' outrageous speech through online clips that were extensively shared across all social media platforms.
Though there was speculation on whether the speech was scripted as the production team had the precise cuts ready, Rogan said that it was likely that Gervais may have been his usual spontaneous self.
"I don't know man, he's so badass, he might be able to do whatever the f**k he wants. He's Ricky Gervais, he's got the ability to say 'oh, I'll do it, but I'll do it this way, and only this way' – and they're like 'OK Ricky, we love you'," said Rogan.