On Sunday a new controversy occurred on Twitter when the #Karen hashtag became a global trend with a ludicrous debate questioning whether using that name as a meme hid a misogynistic purpose and hate speech towards white women.
On Sunday, April 5, the journalist Julie Bindel asked on Twitter if anyone else considered that Karen was being used as a misogynistic and classist slur.

It wasn't long before the #Karen hashtag got over 100,000 responses. Although many of these responses were limited to memes describing Karens in general, a large group of users decided to debate Bindel's question.
Some of the responders agreed with the comment and they seemed to be serious, rather than sarcastic, with: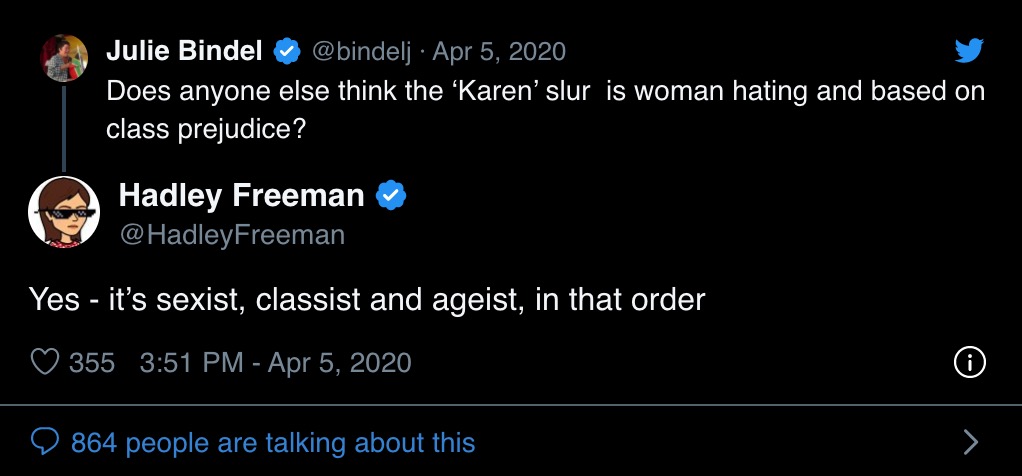 and: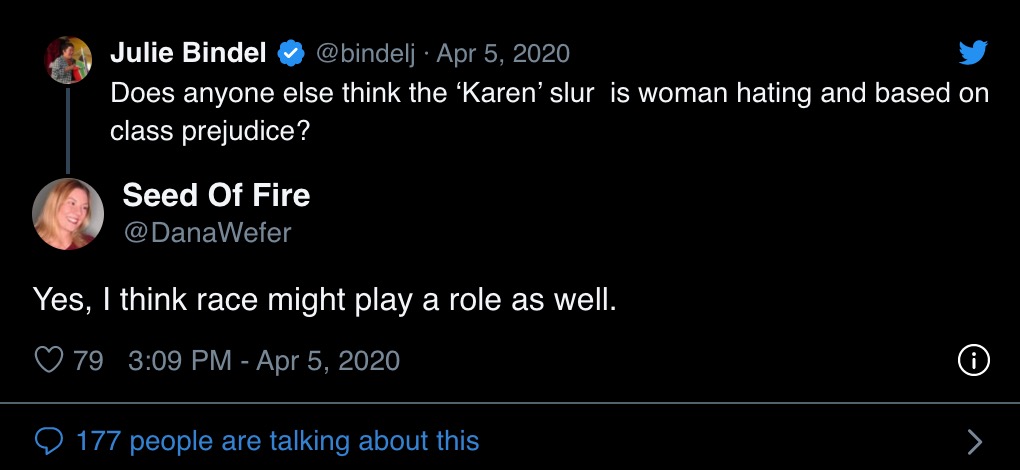 However, where did "Karen" come from? Like many memes, its origin may not be due to anything specific; it could even be a name that was used on some random occasion and went viral.
The existing stereotype describes a middle-aged white woman who mistreats people – often by complaining about things or demanding to speak to the manager.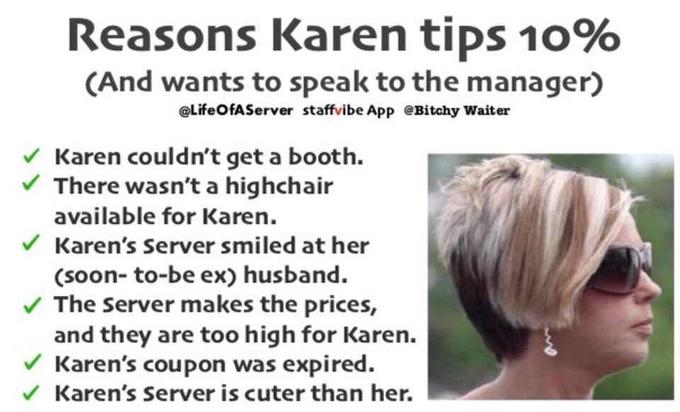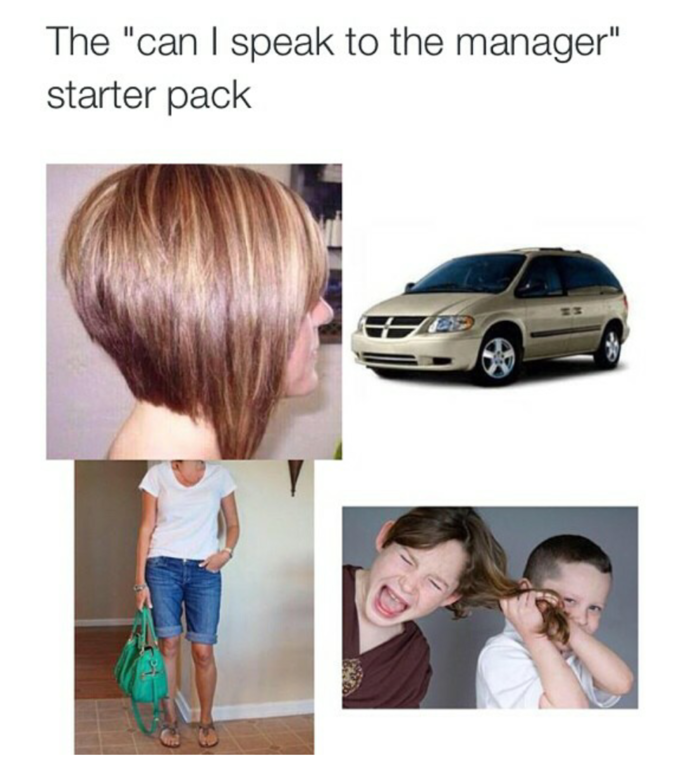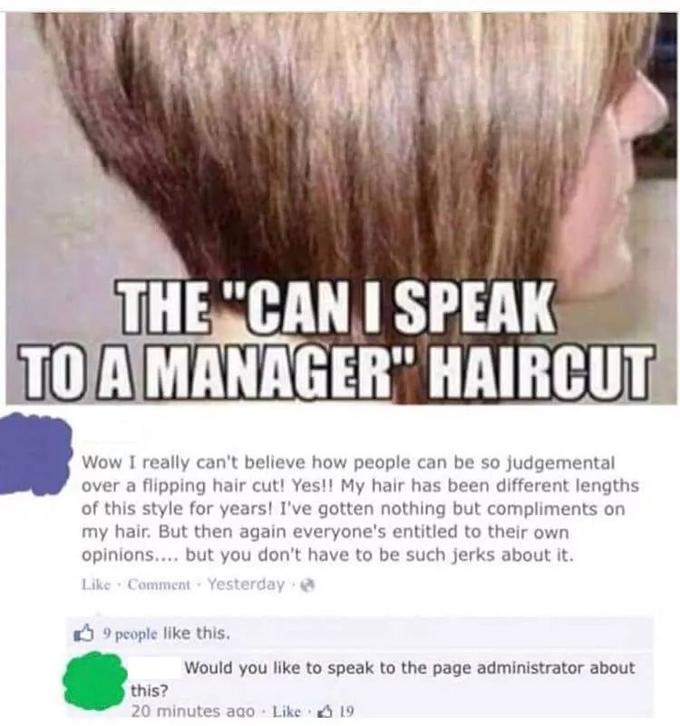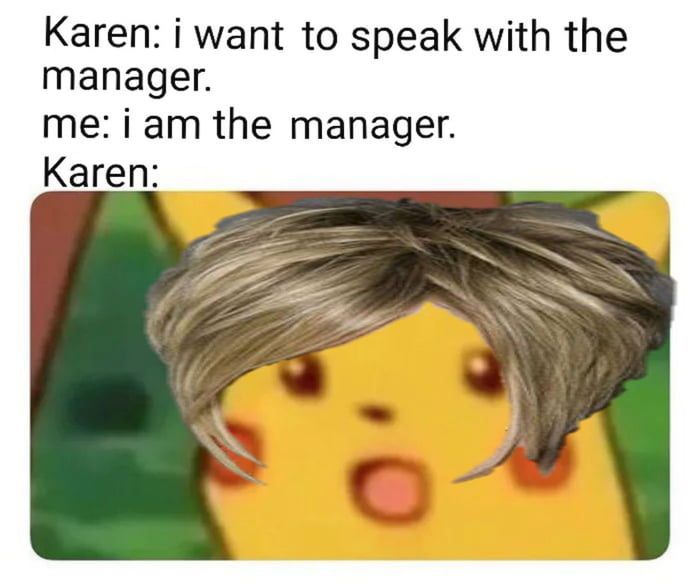 This was the reason why a group made up mostly of white women expressed themselves on Twitter saying that Karen had become a slur that denigrated women, divided them into social classes, and even attacked people of certain ages.
Another group made up mostly of black women, however, rejected the opinion. They believe that the use of Karen was coined by the community of black women to describe those women who discriminated against them because of their skin color at their workplaces, and that little by little it became a stereotype that white women now want to consider a slur.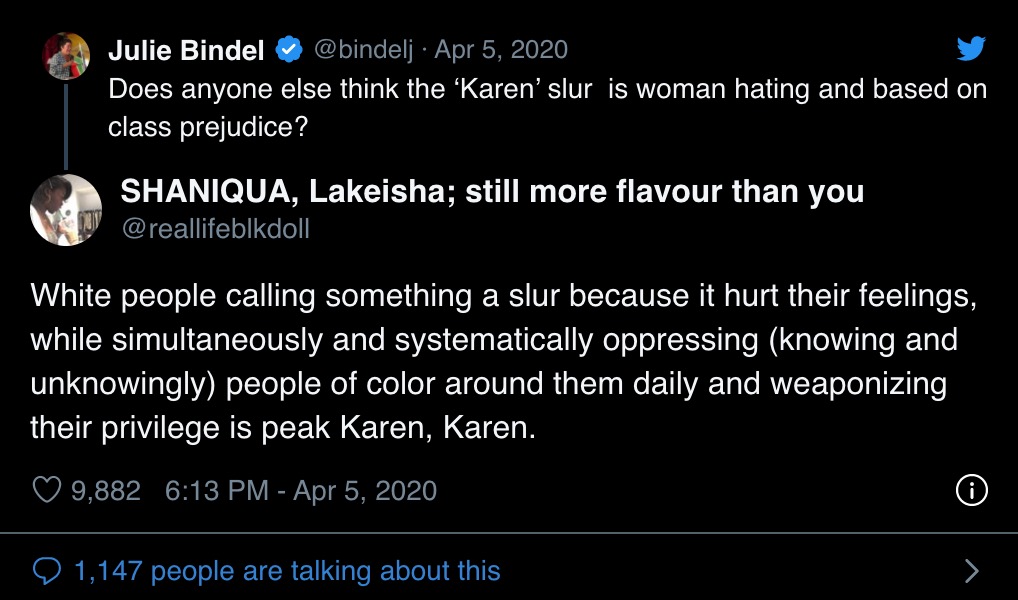 The blogger Sister Outrider indicated that the use of these names is a response of the black women working class to the discrimination they experience from their employers or clients.